Tips on How to Find the Best Mortgage Lender
Choosing the ideal mortgage lender is an essential part of what, for many people, is their most significant financial decision ever. Getting the lowest interest rate isn't the only way to find the best mortgage loan. Also, it's necessary to feel good about the company giving you the loan.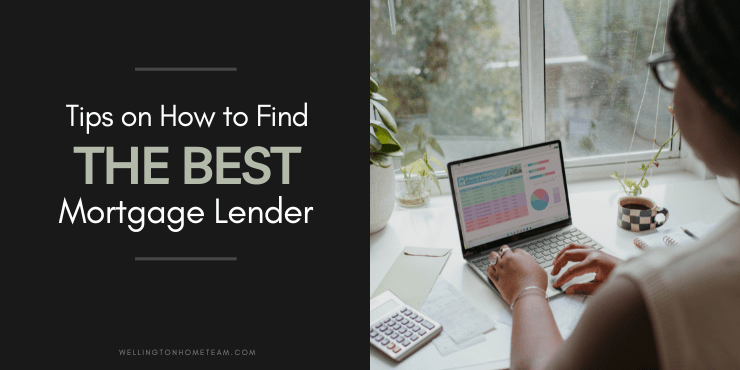 Even though many sections of the mortgage application process are the same from one lender to the next, some distinctions can influence the fees you pay and the service you get that you should consider when comparing lenders. Minor differences in the rates and fees lenders charge can make a big difference.
You want to locate someone who will assist you in obtaining what you believe you need and advise you of choices you were unaware of. You need a specialist to identify and interpret all the tiny prints to make an educated selection and comprehend the tradeoffs.
So, it is essential to know how to choose a lender that is reliable and trustworthy. 
Choosing the Best Mortgage Lender For You
You have to look around to find the best mortgage lender. Think about your bank, a local credit union, online lenders, and other options. Ask about rates, loan terms, how much of a down payment is needed, mortgage insurance, closing costs, and any additional fees, and compare these for each offer.
If you're in the market for a new home, it's important to get pre-approved for a mortgage loan before you start your search. This will ensure that you're able to find a home that is within your budget and avoid any surprises down the road. There are many different mortgage lenders out there, so it can be tough to know which one is right for you. Before searching for homes in Springfield OR, for instance, here are a few measures you may do to get the best rate:
Improve Your Credit Score
Before you start looking for the best mortgage lender and filling out a loan application, you should check your finances and make changes if you need to. This involves getting your credit record and credit score.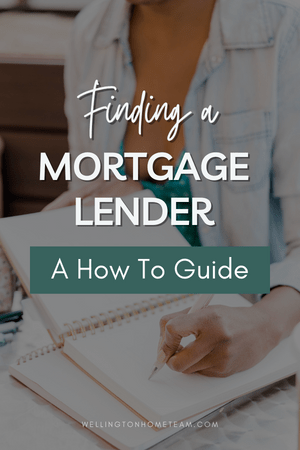 If your credit score needs improvement, examine your credit reports for inaccuracies, late payments, accounts in collections, and large balances. Paying down each credit card to less than 30 % of the available credit while maintaining on-time payments is the most effective technique to raise your credit score.
In addition to a good credit score, lenders will examine your debt-to-income (DTI) ratio to see whether you can manage your present debts in addition to a new mortgage payment. This formula calculates a percentage by multiplying your monthly debts by your gross income.
To keep your DTI ratio under control, don't take out any new loans or make significant credit card transactions for at least three months before applying for a mortgage. You should follow this rule until your mortgage is finalized because lenders can check your credit report at any time during the application process and up until you close.
Establish a Financial Plan
A firm grasp on how much property you can afford is crucial to getting the right mortgage. A lender may approve you for a loan that would exhaust your budget and leave no space for unforeseen needs, but obtaining such a mortgage could be a poor financial decision.
Lenders will pre-approve you depending on your total salary, loans you already have, and revolving debt. But they don't consider other monthly bills like utilities, gas, daycare, insurance, or groceries.
You can get a better idea of what you're able to afford if you take into account these costs and other financial plans. To figure out the amount you must spend on a mortgage payment, you should look at the monthly net income.
Create a detailed monthly budget that includes every spending, and don't spend more than you need on the mortgage. First-time buyers, who may have to settle for less than their dream house at first, will find this very helpful.
Consider All of Your Mortgage Choices
Knowing various mortgages and how they work is essential for selecting the best mortgage provider. There are many myths and misconceptions about mortgages, but you can learn to recognize them with some preliminary study.
Many lenders will allow conventional loans requiring only 3% down, and some government-backed loans need a no down payment or only 3.5 % down. If you are a veteran, you could look into FHA, USDA, and VA loans.
If your down payment is less than 20%, many mortgage lenders near me or you may require you to pay for mortgage insurance, which will cost you a higher rate of interest.

Mortgage Brokers
Mortgage brokers connect lenders and borrowers. Brokers charge a modest percentage of the loan amount (typically 1% to 2%) for their services. They don't make lending choices, finance loans, or set interest rates or fees. It is vital that you should find a mortgage broker that coordinates the borrowing process with a number of different lenders.

Direct Lenders
Direct lenders include banks, credit unions, online companies, and other groups giving borrowers mortgages directly. They come up with and pay for mortgages and either service them themselves or hire a third party. They also decide on loan rates and terms, varying from one lender to the next.

Wholesale Lenders
Wholesale lenders never talk to borrowers, while direct lenders do. They typically operate with mortgage brokers near me or you and third parties to provide their loan products at lower rates. They also depend on brokers to assist borrowers in applying for one mortgage and get it approved.

Portfolio Lenders
Portfolio lenders use their clients' bank deposits to start and pay for loans, so they can keep the loans and not distribute them after closing. Community banks, credit unions, and savings and loan establishments are mostly portfolio lenders.

Hard Money Lenders
Hard money lenders are private investors, either one person or a group, who give short-term loans backed by real estate. Hard money lenders care more about the property's value to protect their investment than traditional lenders do about your ability to repay the loan. 
Most hard money lenders want to be paid back in a limited amount of time, usually between one and five years. Typically, they demand higher loan origination charges, closing fees, and interest rates, usually up to ten percent more than conventional lenders.

Correspondent Lenders
While correspondent lenders do their loan origination and funding, they sell those loans on the secondary mortgage market to more critical financial institutions.
Compare Different Lenders
Choosing the earliest lender you speak with is not the best action. If you want to find the best mortgage lender, you should compare rates, fees, and terms from several lenders, including banks, credit unions, internet lenders, and local independents, to ensure you're receiving the best deal on rates, fees, and terms. Try to select a lender that interacts with you in the manner you like, whether online, by text message, or in person. These are just a few things of what to look for when comparing mortgage lenders.
You might be putting money at risk if you don't compare prices. Multiple studies, including those from the Consumer Financial Protection Bureau and Freddie Mac, have shown that borrowers can save thousands of dollars over a 30-year mortgage by shopping around. 
Obtain a Mortgage Pre-Approval
Getting pre-approved for a mortgage from three to four different lending institutions is the only way to get precise and reliable loan pricing. Lenders look closely at your credit and finances when you get pre-approved.
Lending institutions can have varying paperwork for pre-approval. In most cases, you'll have to provide the following:
Driver's license or another picture ID from the government

All borrowers must have a Social Security number (to pull credit)

History of where people have lived and who their landlords have been in the last two years.

The previous 30 days' worth of pay stubs.

Two years' worth of 1099s and W-2s from the government

Printouts of all bank statements from the last 60 days for all accounts

List of financial reports, including checking, savings, brokerage, 401(k), and other plans for saving for retirement.

List all your debts, including student loans,  child support, credit cards, alimony, and personal and auto loans.

Employment and income history, as well as information about how to get in touch with your current employer

Information about your down payment, such as the amount, where the money came from, and gift letters if you're getting help from a family member or friend.

Information about current legal judgments against you, such as bankruptcy, Internal Revenue Services actions, lawsuits or collections accounts.
Remember: In spite of what some may think, getting your mortgage pre-approved is not a sure thing. During the application process, lenders can double-check your credit, job, and income history, as well as your assets, again at any time. If you get a new auto loan, your financial situation might alter and your mortgage may get jeopardized.
Review the Fine Print
Mortgage documentation can make you feel overwhelmed. But if you don't read them carefully and there are mistakes or surprises, you may have buyer's regret in the future. The lender is expected to provide you with a loan estimate form within three days of receiving your mortgage application. 
Keep in mind the rate of interest, lender, and loan processing fees, monthly payments, closing charges, and down payment. If your credit and finances stay the same, these things shouldn't change a lot from when you get pre-approval to when you close.
Lenders sometimes give credit to reduce the cash needed at closing. Be careful, though, because these credits can increase your loan's interest rate, which means you'll end up paying more.
When you compare loan estimates from different lenders, you'll see a lot of third-party expenses, like title search costs, lender's title insurance, recording charges, appraisal costs, transfer taxes, and other administrative expenses. You can negotiate some of these costs. However, you should know that lenders don't decide how much third-party services cost.
If there are any costs you don't understand or mistakes you see in the documentation, don't hesitate to ask inquiries (such as a wrong bank account or a misspelled name). Make sure to resolve these problems before they become major ones.
Final Thoughts
Doing your homework early on about the fundamentals of mortgage lending can prepare you for success and help you learn more about the different kinds of mortgage lenders. Mortgages are not all the same, so you need to understand how they work and how they are different. This will assist you to find the best mortgage lender and loan for your situation.
Please consider spreading the word and sharing; Tips on How to Find the Best Mortgage Lender
Finding an outstanding mortgage lender is a must when purchasing a home and here are the top tips on how to accomplish this not so easy task. #realestate #mortgagelender
About the Author
Top Wellington Realtor, Michelle Gibson, wrote: "Tips on How to Find the Best Mortgage Lender"
Michelle has been specializing in residential real estate since 2001 throughout Wellington Florida and the surrounding area. Whether you're looking to buy, sell or rent she will guide you through the entire real estate transaction. If you're ready to put Michelle's knowledge and expertise to work for you call or e-mail her today.
Areas of service include Wellington, Lake Worth, Royal Palm Beach, Boynton Beach, West Palm Beach, Loxahatchee, Greenacres, and more.
Tips on How to Find the Best Mortgage Lender