Many home buyers have to pay private mortgage insurance on their home loans. PMI will cost you hundreds of dollars on your monthly mortgage expenses, and clearly, something you're want to stop paying as soon as possible.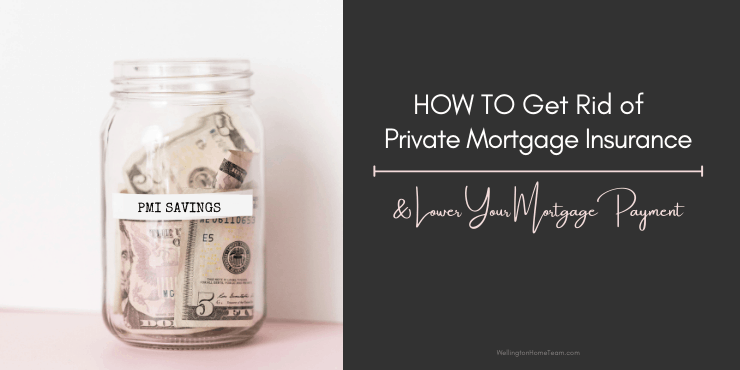 If you are in this situation, there are ways to stop paying it sooner. Let's review your options and help you stop paying mortgage insurance.
Private Mortgage Insurance; What is it?
Private mortgage insurance, also known as PMI, exists to protect lenders. Though it isn't the lender who pays the insurance premiums. Should the borrower fail to keep up with their mortgage payments, PMI will make sure the lender doesn't lose out. Since you, as a borrower, will have to pay these premiums, you'll want to get rid of them as soon as possible.
Lenders will want you to pay PMI if your down payment is less than 20% of the purchase price. This will also happen if you are refinancing and have less than 20% equity in the home.
However, private mortgage insurance isn't required with every type of home loan. If you get your mortgage through a government-backed scheme, like FHA or VA loans, they have different requirements. Even if you are not using a government-backed mortgage program, some conventional loans that require a lower down payment don't ask for PMI payments. Though with a loan like this, you can expect to have to pay higher fees or interest rates on the mortgage.
How to Remove PMI Payments
If you want to stop paying PMI, there are a few options that could make it happen faster.
Automatic PMI Cancellation
Your lender will have to automatically terminate your mortgage insurance when the balance of your loan drops to 78% of the purchase price. However, this will only happen as long as you haven't missed mortgage payments within that time.
The insurance can also be canceled before you reach the 78% threshold when you reach the halfway point of your loan term. For example, if you have a 20-year mortgage and you reach the 10-year point before you have paid down the loan to the 78%, the insurance has to be canceled.
Cancel Your PMI at 80%
You don't need to wait until you get down to 78%, you can request to have your mortgage insurance canceled at 80%. For this to be possible, you do need to have a good payment history and have no liens on the property.
They might also need you to have your home appraised, and if the value has dropped, cancellation might not be possible. Your lender could have other requirements for approving a cancellation of your mortgage insurance as well, check the details of your contract.
If you think you qualify, you will need to request a cancelation in writing. You can do this a month or two before you reach 80% to start the process off. This will make sure you don't have to pay any more insurance than you absolutely have to. You can check your schedule to find out when this will be, or calculate the loan-to-value ratio yourself. The LTV is the result of dividing the loan balance by the purchase price.
If you have some spare cash each month, you can use it to pay down your mortgage to get to 80% faster. Not only does this allow you to more quickly get rid of the extra insurance payments each month, but it also reduces the interest you'll pay on the loan. Any extra payments you can make on your mortgage each month reduces the balance. This will cut the amount of interest you will pay during the loan, making a very positive impact on your finances long-term.
Though reducing your mortgage quickly will save you a lot of money, you shouldn't overstretch your finances to do so. You should keep some money back for emergencies, and draining your retirement fund could be worse than reducing your monthly payments. If you are unsure of what your best move is, consult a financial adviser.
Are you trying to get rid of PMI and lower your monthly mortgage payment? If so here is a step-by-step guide to achieving this. #pmi
Reappraising Your Home
You could reach the necessary equity value without paying extra each month, and before you would have done by following your regular payment schedule. If your home is located in a hot market, it could give you enough equity to cancel your PMI.
If you suspect your home is worth enough to have 20% equity in the property, you could have it reappraised to find out. Appraisals can cost more than $500, but it will be worth it if your monthly payments drop. If you are very fortunate, your lender will accept the valuation of a broker and not need an appraisal.
Your home can increase in value through improvements you've made as well. So if you renovated or added another room, you could have increased the value enough.
You can qualify for cancelation if you have owned the home for over 5 years and the appraiser's valuation reduces your loan amount to 80% or less. If you have owned the property for between 2 and 5 years, you will need to reduce the loan value to 75% to remove PMI.
Refinancing Your Mortgage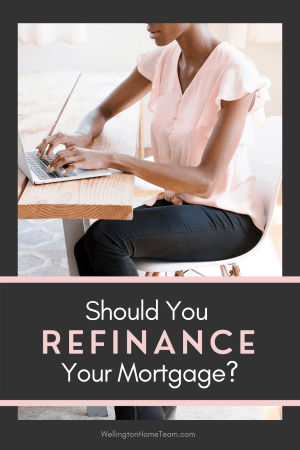 If interest rates are lower than when you took out the loan, refinancing the mortgage could have a lot of benefits. Not only will you reduce the cost of the loan and your monthly payments, but you could also remove the PMI.
If your property has increased in value since you purchased, it could now have reduced the loan amount below 80%. This will only work if your neighborhood has seen rising prices. If the value of your home has dropped since you purchased, however, you could face having to pay more insurance instead of having it removed.
When refinancing, there are going to be closing costs to pay, which could be significant. But if you are sure your mortgage insurance will be removed and the interest rates will be lower, it could be a large saving on the loan.
Final Thoughts
If you request to cancel private mortgage insurance is denied, perhaps because you missed a payment, don't give up. You could consider refinancing as long as it doesn't cost more to do so than your potential monthly savings.
Lenders have different rules for canceling private mortgage insurance, but they have to follow the federal Homeowners Protection Act. This gives you the right to have the PMI canceled. If you think you are being treated unfairly you can contact the Consumer Financial Protection Bureau for assistance.
Please consider spreading the word and sharing; How to Get Rid of PMI and Lower Your Mortgage Payment
Private Mortgage Insurance, PMI, can cost homeowners hundreds of dollars every month. However, it can eventually be removed, and here's how. #pmi #privatemortgageinsurance #realestate
Additional Real Estate Tips & Advice
If you want to pull equity out of your home you might be wondering if you should refinance, get a home equity loan, or a second mortgage. There could be pros and cons with all of these options, which is why it's highly recommend to work closely with a mortgage professional. They will be able to go over the number for each option, so you can decide what the best move is for you.
Is there a difference between private mortgage insurance and homeowners insurance? Absolutely, one is insurance for your mortgage and the other is insurance for your home. While both aren't always required, homeowners insurance is always recommended. Your home is one of the biggest investments you'll make in your lifetime, and you'll want to make sure it's protected.
About the Author
Top Wellington Realtor, Michelle Gibson, wrote: "How to Get Rid of PMI and Lower Your Mortgage Payment"
Michelle has been specializing in residential real estate since 2001 throughout Wellington Florida and the surrounding area. Whether you're looking to buy, sell, or rent she will guide you through the entire real estate transaction. If you're ready to put Michelle's knowledge and expertise to work for you call or e-mail her today.
Areas of service include Wellington, Lake Worth, Royal Palm Beach, Boynton Beach, West Palm Beach, Loxahatchee, Greenacres, and more.