12 Easy Ways to Attract High-Quality Tenants
As a property owner or landlord, one of the most crucial aspects of successful property management is attracting high-quality tenants. Quality tenants not only pay rent on time but also take care of the property and adhere to the lease terms, minimizing potential headaches for property owners.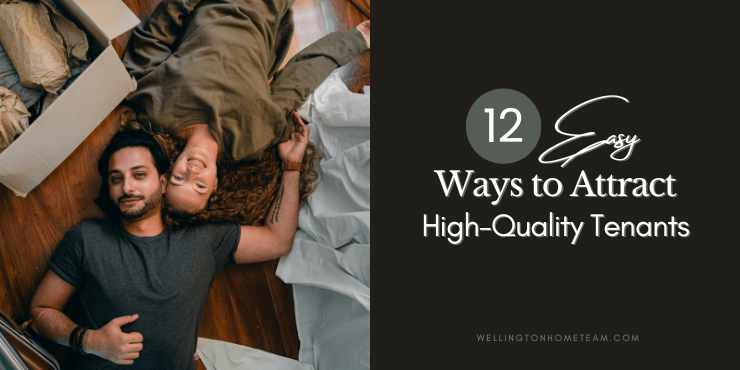 However, attracting such tenants requires a well-thought-out approach that goes beyond the traditional methods. In this article, we explore twelve effective strategies to attract high-quality tenants and enhance the overall rental experience.
Top 12 Ways to Attract Tenants
1. Improve Curb Appeal and Maintain Property
First impressions matter, especially when it comes to attracting quality tenants. Enhancing the curb appeal of your rental property can significantly impact prospective tenants' perception of the property. Regularly maintain the exterior, including landscaping, lawn care, and building facade, to create a positive impression. A well-maintained property signals to potential tenants that you are a responsible and attentive landlord.
2. Set Competitive Rental Rates
While it may be tempting to set high rental rates to maximize profits, it is essential to be realistic and competitive in your pricing. Conduct market research to determine the prevailing rental rates in your area for similar properties. Setting a competitive price will attract more tenants and increase the likelihood of attracting high-quality renters who are willing to pay a fair price for a well-maintained property.
3. Showcase Professional Photos and Descriptions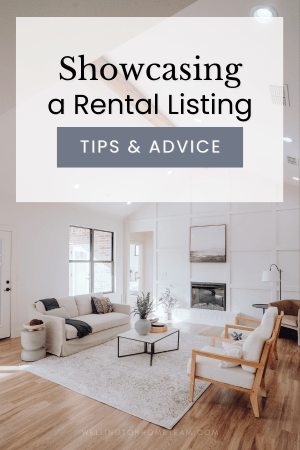 In today's digital age, most prospective tenants begin their property search online. To attract high-quality tenants, invest in professional photography to showcase your property's best features.
Accompany the images with well-crafted descriptions that highlight the property's unique selling points and amenities. An informative and visually appealing online listing will pique the interest of quality tenants and prompt them to inquire further.
4. Screen Tenants Thoroughly
Tenant screening is a crucial step in finding reliable and responsible occupants. Implement a rigorous screening process that includes credit checks, rental history verification, employment verification, and references from previous landlords. By carefully evaluating prospective tenants, you can minimize the risk of troublesome renters and improve the chances of securing high-quality, long-term tenants.
5. Offer Lease Incentives
Incentives can be an effective tool to attract desirable tenants. Consider offering lease incentives such as a discount on the first month's rent or waiving certain fees for tenants who sign longer leases. These incentives can entice responsible tenants who are looking for stability and savings.
6. Provide Excellent Customer Service
Treating your rental property as a business means providing excellent customer service to your tenants. Respond promptly to inquiries and maintenance requests, and address any concerns or issues they may have. By establishing a positive landlord-tenant relationship, you are more likely to retain high-quality tenants and receive positive referrals.
Looking to attract top-notch tenants? If so here are 12 simple ways to attract high-quality tenants for your investment property. #realestate #renting
Top 12 Ways to Attract Tenants (Continued)
7. Focus on Property Security
Safety is a top concern for most tenants, so investing in property security can be a significant selling point. Install secure locks, adequate lighting, and, if applicable, a security system to make tenants feel safe and protected in their new homes. A secure environment is more likely to attract responsible and reliable tenants who prioritize their well-being.
8. Emphasize Energy Efficiency
Incorporate eco-friendly features in your rental property to attract environmentally-conscious tenants and reduce utility costs. Install energy-efficient appliances, LED lighting, and proper insulation to make your property more appealing and cost-effective to potential tenants. Additionally, being environmentally responsible can be a strong selling point for attracting quality tenants.
9. Allow Pets with Reasonable Guidelines
Many responsible and high-quality tenants are pet owners. Consider allowing pets with reasonable guidelines, such as breed restrictions and pet deposits. A pet-friendly policy can expand your pool of potential tenants and attract responsible pet owners who are willing to abide by the rules to keep the property well-maintained.
10. Utilize Online Rent Payment Software
In today's digital age, rent collection apps can be a game-changer in attracting high-quality tenants. Online rent payment software provides convenience and flexibility to tenants, allowing them to pay rent securely and on time from the comfort of their homes. This feature is especially appealing to tech-savvy and busy professionals who prefer digital solutions for financial transactions.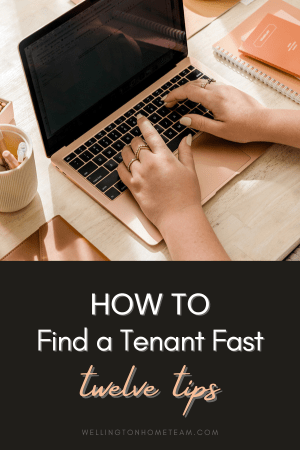 Online payment software streamlines the rent collection process for landlords as well. It eliminates the need for physical checks and reduces the chances of late or missing payments. Additionally, some software platforms offer automated reminders to tenants about upcoming rent due dates, reducing the risk of oversight and late payments.
Furthermore, the rent collection app can enhance the overall tenant experience, making it easier for them to manage their rental payments efficiently. By providing modern and user-friendly solutions, landlords can position themselves as up-to-date and attentive to their tenants' needs, attracting high-quality renters who seek convenience and hassle-free living experiences.
11. Enhance Communication and Accessibility
Being accessible and maintaining clear communication channels is vital in attracting and retaining high-quality tenants. Provide multiple methods of communication, such as email, phone, and a dedicated tenant portal, to ensure that tenants can reach you easily. Promptly respond to inquiries, concerns, and maintenance requests, demonstrating that you are attentive and dedicated to meeting their needs.
Clear and transparent communication also extends to lease agreements and any changes in property policies. Make sure your lease agreements are easy to understand and outline expectations clearly. This fosters trust and shows potential tenants that you are fair and respectful, which is likely to attract responsible and reliable renters.
12. Offer Flexible Lease Terms
High-quality tenants often seek flexibility in their lease agreements to accommodate their changing needs and circumstances. Consider offering lease options such as month-to-month agreements or short-term leases to cater to tenants who may require temporary housing or are uncertain about their long-term plans. Providing flexibility can be a key differentiator in attracting quality tenants who value adaptable rental terms.
Final Thoughts
Attracting high-quality tenants is a multifaceted process that involves several key strategies. By prioritizing property maintenance, competitive pricing, thorough tenant screening, and offering incentives, you can enhance the appeal of your rental property to potential tenants. 
Implementing these strategies and tips to attract tenants will not only attract high-quality tenants but also contribute to a successful and rewarding rental property business. Remember that the key to attracting and retaining quality tenants is to consistently prioritize their needs and create a living environment that they can happily call home.
Please consider spreading the word and sharing; 12 Easy Ways to Attract Quality Tenants
Looking to attract top-notch tenants? If so here are 12 simple ways to attract high-quality tenants for your investment property property. #realestate #renting
About the Author
Top Wellington Realtor, Michelle Gibson, wrote: "12 Easy Ways to Attract High-Quality Tenants"
Michelle has been specializing in residential real estate since 2001 throughout Wellington Florida and the surrounding area. Whether you're looking to buy, sell, or rent she will guide you through the entire real estate transaction. If you're ready to put Michelle's knowledge and expertise to work for you call or e-mail her today.
Areas of service include Wellington, Lake Worth, Royal Palm Beach, Boynton Beach, West Palm Beach, Loxahatchee, Greenacres, and more.
12 Easy Ways to Attract High-Quality Tenants