Does Buying a Home Require a BIG Down Payment?
Do you want to buy a home, but think you need a BIG down payment? Think again! One of the biggest real estate myths is home buyers need to put down at least 20% on their home purchase. However, that isn't always the case, and below are a few options home buyers can explore.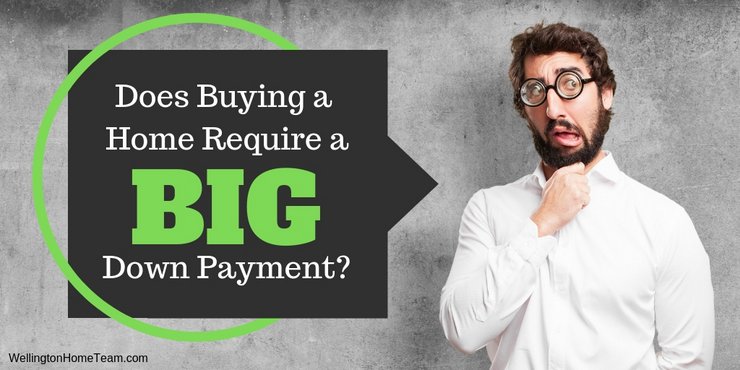 Financing
While not all properties will qualify for low down payment loan programs there are a lot of properties that will! In fact, some of these low down payment loan options have loan limits well above the median sales price for an area.
The most common types of properties that do not qualify for a loan with a low down payment are condo communities. So if you are interested in purchasing a condo you'll want to make sure it qualifies. Also be aware of how other properties, like townhomes or villas, are classified, they too may be condos. Below are the three most popular loan programs that have low down payment options.
FHA Loan:
The Federal Housing Administration has a minimum down payment of 3.5%. That's right with only 3.5% down you can purchase a home. FHA obviously has guidelines and certain qualifications, like a minimum credit score and loan limits. However, this is such a great option not only for first-time home buyers but home buyers who've previously purchased real estate.
VA Loan:
The Veterans Affairs guarantees no-down payment mortgages (100% financing) for qualified veterans, active duty personnel, and reservists/ national guard members. Years ago there was a negative stigma with VA loans, some areas may still encounter this stigma. However, guidelines have changed over the years and every VA loan I have been part of over the last 5 years has been seamless.
Conventional Loan:
A lot of people assume you can only obtain conventional financing if you put at least 20% down, but that is no longer the case. Some conventional loan down payments are as low as 3%, depending on the applicant and loan amounts. Yes, 1/2% lower than an FHA loan!
Think you need a big down payment to purchase a home? Think again, having a large down payment isn't always required. #homebuying
Closing Costs
Do you have just enough money for a low down payment, but not enough for all the closing costs? Here are a few additional avenues you can explore to help you get into your dream home.
Seller Concessions:
A seller concession is a monetary contribution from the seller to the buyer towards their closing costs, escrows, and/or pre-paids. Now there is a cap to the amount of seller concessions a home buyer can receive. However, in a lot of cases, seller concessions may cover all of a buyer's closing costs.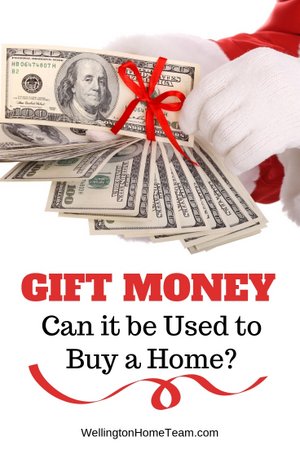 Gift Money:
Yes, people might be able to gift you money for a home purchase depending on the loan program. If this is an option make sure you discuss it with your lender so they can walk you through the process. Don't let your mom hand you $5,000 in cash. There are rules to receiving gift money that must be followed.
Assistance Programs:
There are some government and non-profit organizations that can help pay for things like down payment assistance. A local lender should be able to point you in the right direction and this is something you want to explore BEFORE you start looking at homes.
Secured Loan:
If you own your car outright you might be able to use it as collateral to pay for closing costs. However, carefully review the terms because the interest rate may be outrageous along with additional fees.
Borrowing from Retirement:
While this is not recommended pulling from your retirement account is another option, but beware it can be costly.
Low Down Payment Loan Process
Contact a local lender
Complete their loan application
Receive loan options based on your criteria
Compare mortgage interest rates and terms
Select the best low down payment that fits your needs
Important Facts About Low Down Payments
Show Me the Money
Not all sellers will accept an offer from a buyer who is putting down a minimal amount of money. This is where an excellent lender can come into play! If a buyer is qualified and a reputable lender has already processed their loan to the fullest extent without a property a quick conversation between the lender and listing agent can make or break a deal. The same holds true for seller concessions, not all sellers with agree to them and in this case, your lender may not be able to overcome this hurdle with the seller.
Hidden Fees & Costs
Know the facts! Make sure you're aware of any fees or additional costs associated with low down payment loans, such as private mortgage insurance, upfront mortgage insurance premium, or a funding fee.
Final Thoughts
Purchasing a home when you don't have a lot of money is a possibility. One of the keys is hiring a top Realtor and Lender. As a team, they will be able to guide you through the process from start to finish. How an offer is structured and presented to a seller matter, so make sure you have top-notch professionals on your side.
If you think this article, Does Buying a Home Require a BIG Down Payment? was an interesting read please share it!
Think you need a big down payment to purchase a home? Think again, having a large down payment isn't always required. #homebuying
Additional Real Estate Advice from Top Professionals
In order to be approved for a mortgage you'll need to have great credit and the better your credit the better your options. If you don't have any credit or poor credit here are 8 tips on how to improve your credit score.
Do you have an opportunity to purchase a relative's home? If so you may be eligible to receive a gift of equity from them if you purchase their home.
Getting approved for a mortgage may seem overwhelming especially when it comes to the documents needed for a mortgage. However, a great lender will make it easy by providing a detailed list of the documents they'll need and when they'll need them by.
About the Author
Top Wellington Realtor, Michelle Gibson, wrote: "Does Buying a Home Require a BIG Down Payment?"
Michelle has been specializing in residential real estate since 2001 throughout Wellington Florida and the surrounding area. Whether you're looking to buy, sell or rent she will guide you through the entire real estate transaction. If you're ready to put Michelle's knowledge and expertise to work for you call or e-mail her today.
Areas of service include Wellington, Lake Worth, Royal Palm Beach, Boynton Beach, West Palm Beach, Loxahatchee, Greenacres, and more.
Does Buying a Home Require a BIG Down Payment?