Strategic Tips for Improving Home Security
There's no denying that safety for your valuables and family is of utmost importance. It's also a fact that there will be people who will take advantage of any loopholes to threaten the safety of your loved ones. The world isn't a friendly place where you can rely on chance for the protection of your family and possessions.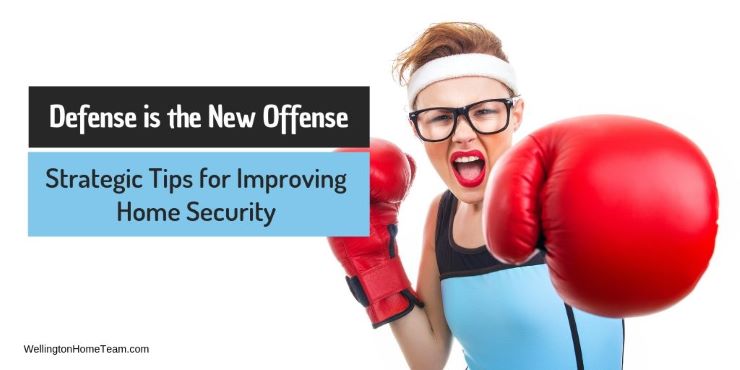 The situation mentioned above is a perfect example of why you need a strong, reliable, and effective home security system. However, getting a security system sometimes isn't enough. To ensure everything is safe, you need the right tools with the right strategy. There's no use for an effective system if it can't see or detect anything due to improper planning.
Top Security Tips for Your Home
Since we're only concerned with safety, we should focus our attention on more defensive matters. To help you combat any variables in your area, here are some tips to help with improving home security around your property:
The Right Plan
As mentioned earlier, you'll need a reliable system to run with a good plan. People often make the mistake of unknowingly buying a system and building around that to their needs. If you still persist in buying your system first, you may end up with certain conditions that'll limit you and compromise the safety of your family and valuables.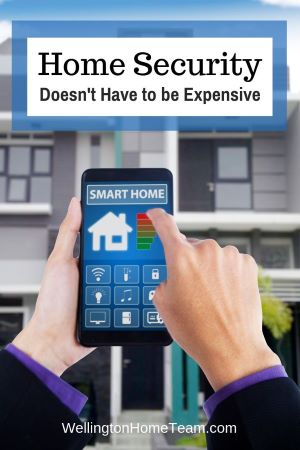 Provide a checklist of your needs, the level of protection, the size of your property, etc. Are you trying to protect your store? How many doors or areas do you want to be covered? Is this for your home? These questions are the right places to start planning for your system.
Always plan before buying any system. Having a clear vision of what you'll need eliminates any vulnerabilities. After assessing all the details, you can then choose a system that complements well with your needs.  
With that said, some systems will work well regardless of the type of property you own. For example, you can secure your property with access control systems that integrate with your existing security system.
If you're still having trouble in choosing your system, you can go online and search for websites that provide info about their products. A simple phrase or headline will usually tell the name of the system and its features. Here's an example: frontpoint review. With those simple words, you can see a system's features and decide which works well with your needs when improving home security.
There's no denying that safety for your valuables and family is of utmost importance, but it's important to be strategic about improving home security. #homesecurity
DIY or Going Pro?
Let's start with the DIY or do-it-yourself route. The pros of this method are that you get to decide where to place your cameras and systems. You can also do extra work to hide wires around so you won't disturb any people around you.  Doing it yourself also lessens the cost as you need to pay extra when dealing with professional installments. Since you're doing all the work, going DIY can be very stressful and tiring.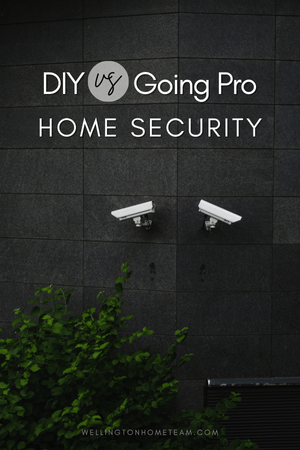 You could also be risking multiple vulnerabilities in your system if you don't know what you're doing. Opting for the pros can also have several pros and cons. With its advantages, you can relax as professionals use their expertise and cover all the critical areas in your property. It's also mandatory for installers to provide you a security assessment when they're done. 
Professional services can also link you to their system and enable them to see what your camera sees. If they do notice something, they'll automatically call authorities to check on the situation. As they can see everything, this might be too invasive for some owners who want total privacy. Installation fees can also be high compared to the DIY route.
Whatever your choice is, always weigh in on what you need. If you want to be more private and think you can handle it with ease, go for the DIY route. If you like to rely on a more professional yet, semi-private approach, opt for professional installments. 
Ingenious Approaches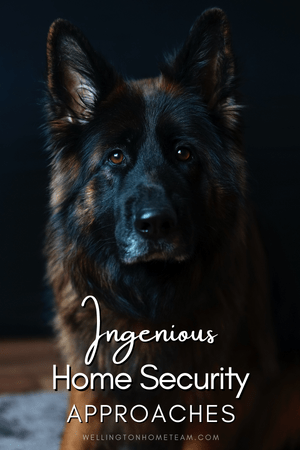 Some people will still feel vulnerable even if they opt for professional services. To alleviate that worry, many choose inventive methods that actually help strengthen their existing home security system. 
Thinking about how to protect your home without a security system? If so getting a reliable dog can help with improving home security. Dogs can help in guarding your property against thieves. Not only do they provide an excellent deterrent for would-be criminals, but they can also double as best friends for you and your family. 
Even if you don't get a dog, simple signages also work. Just by placing a warning sign on your property can help fend off thieves. Some even trick burglars by using a "BEWARE OF DOG" sign, even if they don't have a dog.
Final Thoughts
There are several different ways for improving home security. Getting a security system is one of the best and easiest options if you want security for your property and family. Have the right plan and choose the best system for your needs, and you'll be sure that thieves won't even attempt to look at your house. 
Whatever installation method you prefer, you can further strengthen your system by having pet dogs that can double as a deterrent. You can even use signages that can trick burglars. Nonetheless, always have emergency numbers from police, fire, and medical services on hand. However, hopefully by improving home security you'll never need them.
Please consider spreading the word and sharing; Defense is the New Offense: Strategic Tips for Improving Home Security
There's no denying that safety for your valuables and family is of utmost importance, but it's important to be strategic about improving home security. #homesecurity
Additional Real Estate Resources
Year-round security is crucial to keep you and your family safe. However, you'll want to take additional security measures if you plan on selling your home because improving home security is a must! Things you might use daily like prescription drugs need to be hidden or removed while your home is actively being shown.
Having a smart home can add value to your property especially if you have the most desirable smart home features. Some of the best features to invest in include; smart locks, smart sprinkler system, smart thermostat, smart security, and cameras just to name a few. Not only will a lot of these features increase value they can decrease your electric and water bill.
In addition to installing a security system there are other ways to secure your home.  By taking additional steps like adding lighting to your landscaping will eliminate blind spots and places to hide. Getting a dog is another step some homeowners take or just simply putting a "beware of dog" sign outside can deter thieves.
Looking for a Wellington Realtor?
Michelle Gibson is a top Wellington Realtor who has been specializing in residential real estate since 2001 throughout South Florida. Whether you're looking to buy, sell or rent she will guide you through the entire real estate transaction. If you're ready to put Michelle's knowledge and expertise to work for you call or e-mail her today. Areas of service include Wellington, Lake Worth, Royal Palm Beach, Boynton Beach, West Palm Beach, Loxahatchee, Greenacres, and more.
About the Author:
Tyler Pack wrote Strategic Tips for Improving Home Security. He is a real estate consultant and journalist, with a passion for smart homes technology. He's also keen on writing about home and property security, and cybersecurity.
Strategic Tips for Improving Home Security