10 Must-Have Features for a Profitable Rental Property
Investing in rental properties can be an exciting way to secure your financial future. But there are traps along the way that can catch out the unwary.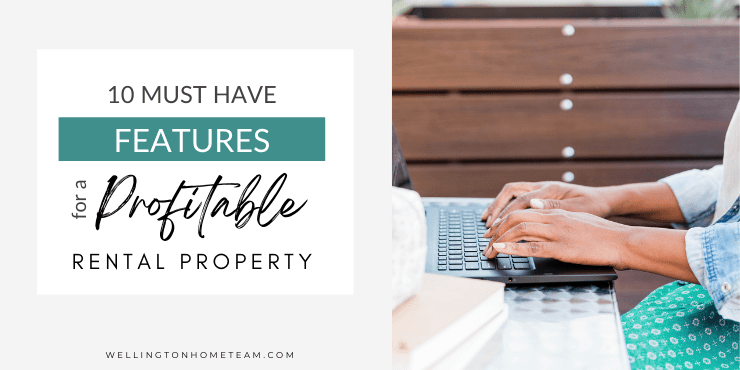 Real estate investing can be more difficult than it might appear especially if you are a first-time investor. Finding a profitable rental property requires careful consideration. Buying your ideal rental property will take some research, and there are certain "must-haves" that you need to ensure your career as a landlord is successful.
Choosing the Location
The neighborhood is a big factor in how profitable the rental property will be for you. If it is situated in an area where there is demand for homes, your vacancy rate will be lower.
There isn't one particular type of area that you should search for, but you need to understand how the neighborhood will affect the type of tenants you get.
Buying a rental property near a university could seem like a good idea with more demand for rental homes, but there could be downsides to that. You could find yourself with vacancies in the summer.
Crime Rate
Potential tenants won't want to live in a high-crime area. So before you decide on a neighborhood, check the crime rate and how it compares to the rest of the city. You also want to check how crime is trending, so that you can see that things are going in the right direction.
Vandalism rates will be particularly important to find out about, though you'll want to find low rates of serious crime too. There are a few websites that will give you this information for free, or you can check with the local police.
Schools
If there are good local schools, it will be easier to find tenants that will rent a single-family home for a long time. Good schools will also help keep the value of your property buoyant. Making sure that when it is time to sell, you'll get a good return on your investment and not struggle to find a buyer.
Thinking about investing in real estate? If so make sure your investment has these 10 must-have features for profitable rental property.
Employers
Areas that have more jobs will naturally have more people looking for somewhere to live. You should look at the employment trends in the area and how that compares to similar-sized cities. The U.S. Bureau of Labor Statistics can provide you with these details, and also check for any announcements by large companies moving into the area.
Rental Listings
If there are a high number of listings for rental properties in the neighborhood, this could be a problem. It will not only mean that your property will have more competition, but it will put negative pressure on rent too. A lot of rental listings might also be an indication of declining fortunes in the neighborhood.
Whatever the cause of increased listings, it's unlikely to be a good indication of an area where you want to invest. A real estate agent might be able to advise you about the demand for rental properties in the area.
Community Development
If you can find a neighborhood where the local government is investing money, it could be a sign of an up-and-coming area. If there are businesses also moving to the neighborhood, this should show that things are trending in the right direction.
If you can buy your property at the right time and before other investors realize, you'll have made a better investment. If you find an improving area later on, your could struggle to get such good value. It could even get to the point where there are too many rental properties and not enough tenants in the area.
Ideally, you will want to find neighborhoods that have firm plans that are approved and funded. When you are researching an area, you'll also want to look for less desirable future plans. A new housing complex could give your rental property unwanted competition, for example.
Local Amenities
Does the neighborhood have amenities that tenants will want to use? Are there restaurants, stores, parks, and other facilities, that will make living in the area better?
If you aren't able to visit the area, you can check to see what is located locally through online maps. A top Realtor will also be able to educate you about the area and what it has to offer.
Thinking about investing in real estate? If so make sure your investment has these 10 must-have features for profitable rental property.
Average Rents
To make sure your mortgage payments and other expenses are covered, you need to find out the average rent in the neighborhood. If you do enough research aka contact a local real estate expert, you'll be able to find out where rental prices are and where they might be heading. Hopefully, you will find an area where the rents are stable, without any expected increases in expenses, such as HOA or condo dues.
Property Taxes
Taxes are one expense that can increase, making your profitable rental property less of a great investment. Property taxes can be higher in good neighborhoods that renters want to live in, which shouldn't be a problem. But they could also be high in less than great neighborhoods where rental profits are more difficult.
You can check with the county assessor to find the tax rate, but finding information on future increases in taxation could be more difficult. If the local government's finances aren't in a great position, however, it could be an indication of future property tax hikes.
Homeowners Insurance Costs
Homeowners insurance is another factor that could hurt your profits. If the area is at a greater risk of a natural disaster, like flooding or earthquakes, you face higher insurance premiums.
Find out what the average insurance premiums are in the city, and then get quotes so you can avoid areas more at risk.
Final Thoughts
If you are serious about being a successful landlord, you need to be serious about finding a property with the necessary must-haves. There are good and bad areas for rental properties in every city, but it can take a lot of investigation to find this out.
Even when you find a property that ticks all the boxes, your financial situation has to be strong enough to keep making mortgage payments even if you haven't found a tenant. But if you are more cautious in your approach, you should find a profitable rental property that will boost your finances for years to come.
Please consider spreading the word and sharing; 10 Must-Have Features for a Profitable Rental Property
Thinking about investing in real estate? If so make sure your investment has these 10 must-have features for profitable rental property.
About the Author
Top Wellington Realtor, Michelle Gibson, wrote: "10 Must-Have Features for a Profitable Rental Property"
Michelle has been specializing in residential real estate since 2001 throughout Wellington Florida and the surrounding area. Whether you're looking to buy, sell, or rent she will guide you through the entire real estate transaction. If you're ready to put Michelle's knowledge and expertise to work for you call or e-mail her today.
Areas of service include Wellington, Lake Worth, Royal Palm Beach, Boynton Beach, West Palm Beach, Loxahatchee, Greenacres, and more.
10 Must-Have Features for a Profitable Rental Property