7 Home Features Buyers Are Looking For Now
2021 was one of the best times in recent years to sell your home, and 2022 is poised to be more of the same. However, inventory will likely be a little less skimpy this year, as more homes go up for sale than during 2021. That means there's an increased element of competition, so sellers might have to try a little harder to attract the right offers from a buyer pool no longer starved for options.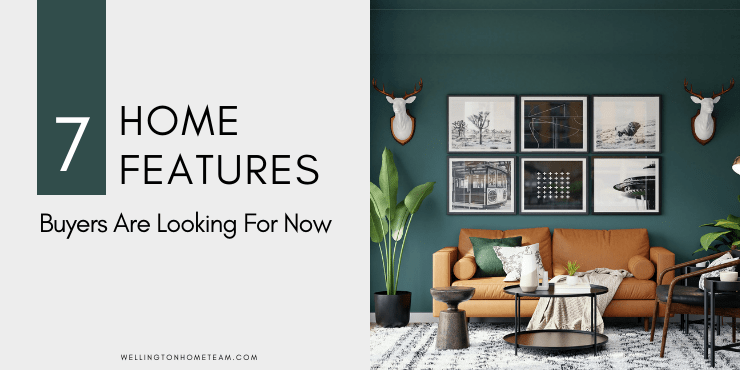 If you're getting ready to put your house on the market, take some time to assess its condition first. Is anything outdated, or in poor condition? Is there room for improvement, and room in your budget to make it happen? The chances are high that your home is missing some of the key features sought after by today's house hunter, or just missing the kind of dressing and presentation that converts on-the-fence shoppers into anxious bidders. These 7 improvements are sure to elevate your house from a maybe to a heartbreaker. 
House Features Wishlist
Laundry Room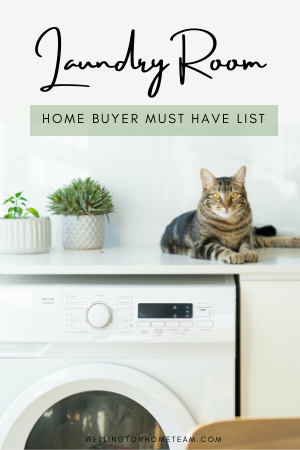 It's 2022, and having a washer and dryer in your home has been fully integrated into the American dream for a while now. If you don't have washer and dryer units in your home, you absolutely should have them installed before taking your home to market if at all possible.
A washer and dryer are basically required by today's homebuyers, who are faced with intimidating prices that would have made their parents move to Panama. And don't just stop at the equipment. Those laundry machines need a proper habitat, so consider converting part of your home into a dedicated laundry room.
Vertically stacked washer and dryer combos are perfect if you don't have much space to work with, but still want to have in-house laundry in a segregated space.
Energy and Resource Efficiency
Going green is no longer a political divider. It's officially mainstream. That means home buyers are going to be paying special attention to any green or energy-efficient features, and the possibilities for piquing their interest are wide and varied.
Solar panels are obviously a major seller, and any home equipped with roof-mounted solar panels won't stay long on the market. But there are other green additions you can make to your home that will add a lot to its efficiency and appeal, like rainwater collection systems, garden and compost facilities, energy-efficient lighting, and HVAC overhauls that improve energy usage.
There are a lot of home features buyers have on their must-have list and here are the top 7 they are expecting in today's real estate market. #realestate #homebuying
Finished Garage
Some time in the 20th century, the garage stopped being just for cars and started being for whatever it needed to be. The modern garage is for hobbies, construction projects, beer brewing, lifting weights, playing cards, and just about any other activity you can think of, and those activities deserve to be done in comfort.
Enter the finished garage, a space suitable for a vehicle but so pretty you'll just leave your truck in the driveway. The finished garage is fully outfitted with drywall, and might even have tiled or polished terrazzo floors. It might be home to a dedicated workbench and tool rack. It most likely has plenty of power outlets. It may have some reptile enclosures. There's almost always a fridge. Most importantly, a finished garage will sell your house that much faster.
Modern Entry Doors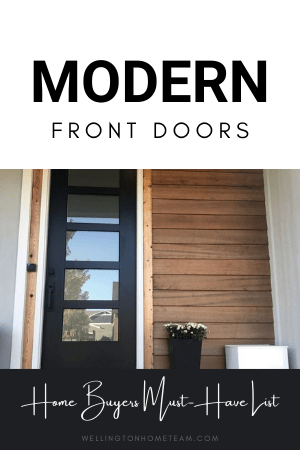 Doors are important. Full stop. The front door of a home is the first part of that home you interface with. Everything from its design style to its weight and movement has a psychological impact not just on its owner, but any guest who pays a visit. So before you try to sell your house, consider an attractive new front door, which will definitely pay off later.
Popular now are high-quality wood doors in modern designs. The modern sleek look of wood doors (think mid-century modern) is trending, even when incorporated into a bungalow or ranch.
Nothing ornate, nothing traditional, just a simple, beautiful piece of wood with geometric slick lines. Solid core wood is also excellent for security, extremely durable, easy to modify if the need arises, and perhaps most importantly, very beautiful. Natural wood grain improves the appearance of just about any style of door. 
Skylights
Everything old is new again. Wood has replaced metal and concrete as the most coveted building material. The ancient grain quinoa is more popular than ever. And natural light is officially better for our mental health than artificial light. The skylight has never looked so appealing.
The difference skylights make in indoor spaces is like night and day. When the sun is highest in the sky, indoor spaces aren't able to receive that much light from windows. But a skylight will allow sunlight direct penetration, lighting up your home and making it look more inviting, more calming, and more picturesque. Double points for skylights with covers, for those occasions, when you don't necessarily need all that light.
Work-from-Home Space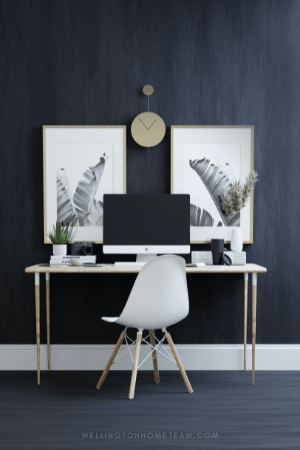 A home office used to be one of the most underrated home features. However, like it or not, work has now moved into the home. With so many working-age Americans working digitally, it's no longer necessary to go to the office, saving everybody time, money, and the frustration of commuting. In fact, the ability to work from home has driven home sales, since remote work now allows people to live wherever they want. The flip side is that houses with dedicated workspace are the most attractive.
Here's the thing: any room can be an office. It's all about presentation. When it's time to sell your house, pick a room – ideally a room with plenty of natural light, power outlets, and ventilation – and outfit it as a home office. This will save house hunters the trouble of imagining where and how they would build their workspace. Cha-ching.
Open Floor Plan
With so many home buyers belonging to a generation that made do with studio apartments and shared living spaces, it's no wonder that partitioned floor plans are out of vogue and open floor plans are in. Think about the traditional floor plan of a home's common space: a dining room, a living room, a room with a tv, a kitchen… wait, is that a smaller dining room, too? Who needs all of that?
The answer, unsurprisingly, is not millennials, and that's who makes up a considerable bulk of home buyers these days. For those who only recently were able to graduate from one-room living quarters where they slept only feet from their kitchen sink, there's a real appreciation for open space combined with a learned love of open floor plans. If it's in your budget, think about knocking down some walls and unifying all of your estranged rooms.
Final Thoughts
The unique home features that buyers are focusing on today are not the same home features they focused on in the past. Now, instead of wanting granite kitchen counters they are looking for additional space to have an office. Instead of formal areas they want an open floorplan. While features of the past still matter there are so many new "must-have" features that buyers are looking for and have on their home features list.
Please consider spreading the word and sharing; 7 Home Features Buyers Are Looking For Now
There are a lot of home features buyers have on their must-have list and here are the top 7 they are expecting in today's real estate market. #realestate #homebuying
About the Author
Top Wellington Realtor, Michelle Gibson, wrote: "7 Home Features Buyers Are Looking For Now"
Michelle has been specializing in residential real estate since 2001 throughout Wellington Florida and the surrounding area. Whether you're looking to buy, sell, or rent she will guide you through the entire real estate transaction. If you're ready to put Michelle's knowledge and expertise to work for you call or e-mail her today.
Areas of service include Wellington, Lake Worth, Royal Palm Beach, Boynton Beach, West Palm Beach, Loxahatchee, Greenacres, and more.
7 Home Features Buyers Are Looking For Now