How to Make Eco-Friendly Home Improvements | Top 9 Tips
There are so many reasons why you would want to renovate your home. Perhaps your energy bills are taking a toll on your finances, or your curb appeal is not as attractive as you thought. Whatever your reasons, remodeling can go a long way to make your home valuable, attractive, healthy, and energy-efficient.
However, whether you need to add an extra room for your expanding family, or you simply want to give your home a facelift, it is advisable to you use eco-friendly home improvement techniques to cut down on remodeling costs, at the same time conserve the environment.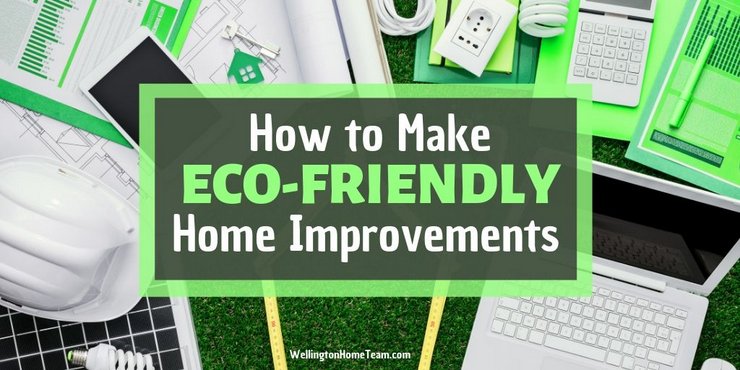 Top 9 Eco Friendly Home Improvements
Here are a few home improvement strategies that you can use to make your residence more eco-friendly.

1. Use Sustainable Materials
Using sustainable building products such as recycled glass and reclaimed wood is one sure way of making your home eco-friendly. Essentially, utilizing these products reduces the rate of deforestation, which is a vital aspect of environmental conservation. Moreover, recycled products made out of glass or plastic are resistant to heat and corrosion, and they are easy to clean.

2. Install Solar Panels
One of the main reasons for renovating your home might be to make it as energy-efficient as possible. With this in mind, you should consider installing solar panels to utilize energy from the sun. Solar panels might be expensive at first, but they will help in reducing electricity bills in the longer run. Moreover, solar energy is clean and renewable, making it a perfect solution for environmental pollution.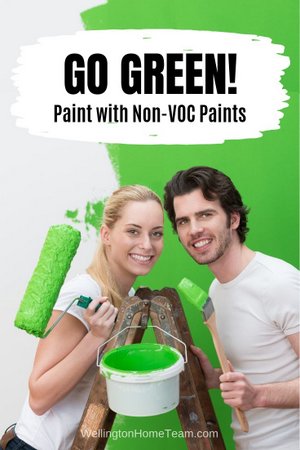 3. Paint with Non-VOC Paints
Volatile organic compound (VOC) paints consist of harmful chemicals that could be harmful to the environment. If inhaled, these paints may cause headaches, dizziness, nausea, and respiratory problems.
With this in mind, it is advisable that you paint using low or non-VOC paints to reduce toxic emissions in your home. Toxicity can cause a lot of health issues, so going green is a great way to decrease your exposure.
A few companies that offer VOC paints include Benjamin Moore, Behr, Sherwin Williams, Yolo Colorhouse, and The Real Milk Paint Company. However, more and more options are coming onto the market.

4. Install a Low-Flow Toilet
Water conservation is equally important when renovating your home. It is therefore advisable to install low-flow taps and faucets to help minimize water usage. You can also set up a low-flow toilet that works using a little amount of water.

5. Reface and Restyle Fixtures & Cabinetry
Home renovation does not mean bringing down the entire house. It simply means making improvements to already existing structures, rooms, fixtures, windows, and cabinetry. Essentially, you can give your home a complete makeover by simply giving it a fresh coat of paint, and restyling its layout.

Eco Friendly Home Improvements (Continued)
6. Opt for Energy Efficient Home Appliances
Home appliances such as refrigerators, air conditioners, and dishwashers are a significant contributor to higher energy bills. The sad part is that we cannot live without them. For this reason, it is imperative to invest in energy-efficient appliances approved by the EPA. Additionally, consider installing smart meters to control and monitor your energy consumption or you could install column radiators to your home as these can heat an area faster with the same amount of energy due to how their surface area is distributed.

7. Re-Configure your Wiring
Consider rewiring your home in a way that allows you to have total control of the lighting system. This will permit you to light specific sections of the home only when needed, subsequently lowering your energy consumption. Besides, you should install eco-friendly lighting such as LED and CFL bulbs to help conserve energy.

8. Insulate your Interior Spaces Properly
Insulating your home properly can go a long way to reduce your heating and cooling costs. With proper insulation, your interior spaces will be able to retain sufficient heat to take you through the cold season, without the need of turning on the heater. This can significantly lower your heating costs by up to 50% while reducing your energy consumption.

9. Acquire Used Household Items
The allure of buying new household items is almost irresistible, especially after remodeling your house. However, for every new item bought, it means one or more trees would have to come down. If you are serious about going green, it is advisable to invest in used household items, as long as they are in good condition.
Final Thoughts
Eco-friendly home improvement does more than just reducing your energy bills and carbon emissions. It also improves the aesthetics of your home, further increasing its value. The best part is that green home remodeling does all these without harming the environment.
Nevertheless, to make the most out of these techniques, you need to enlist a professional contractor. A good contractor will help you implement eco-friendly ideas for a more sustainable and stylish home.
Please consider spreading the word and sharing; How to Make Eco-Friendly Home Improvements | Top 9 Tips
About the Author
Top Wellington Realtor, Michelle Gibson, wrote: "How to Make Eco-Friendly Home Improvements | Top 9 Tips"
Michelle has been specializing in residential real estate since 2001 throughout Wellington Florida and the surrounding area. Whether you're looking to buy, sell or rent she will guide you through the entire real estate transaction. If you're ready to put Michelle's knowledge and expertise to work for you call or e-mail her today.
Areas of service include Wellington, Lake Worth, Royal Palm Beach, Boynton Beach, West Palm Beach, Loxahatchee, Greenacres, and more.
How to Make Eco-Friendly Home Improvements | Top 9 Tips