7 Appealing Home Improvement DIY Tips and Tricks
If you own real estate you can increase the value and appeal of your house by committing to a few home improvements which are DIY-worthy and budget-friendly. Home improvement is a huge issue, particularly in case you are the kind of person to view shows or read about trends, upgrades, and styling which are possible. However, it is not about looks all the time as a few home improvements are only about making your home work better. It means that you can move a door's location, change the windows or add in central air.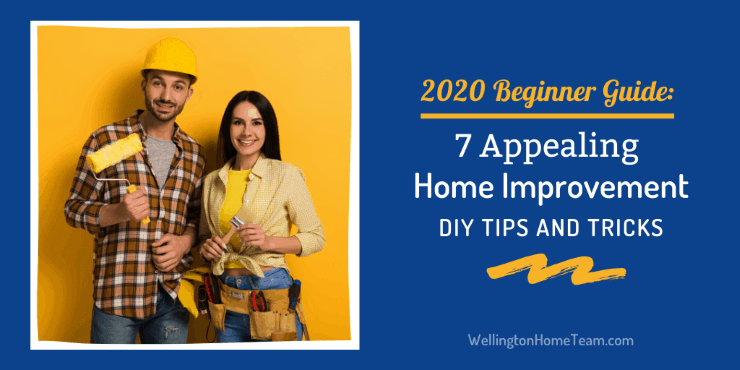 Irrespective of what you aim for in real estate, home improvement is a useful way of investing back into your space. As experts invested in forming brilliant houses, you will wish to ensure the fact that the home improvements you do add value but are cost-effective.
7 Home Improvement DIY Tips and Tricks
Changing the Cabinetry Hardware
Modifying them is a low-cost, simple job that adds polish to the rooms. There are many options available, so take your time for finding out the styles which match your room's feeling, be it ornate brass, less common material like stone or glass or smooth stainless steel. There is no denying the fact that in the real estate industry, it is important to maintain the look of a house. 
You can swap out the pulls on your own within minutes. With a bit of looking, you can look for handles and knobs which suit the door a lot better as compared to the ones a factory installed on your cabinets and drawers. Replacing cabinet knobs or pulls is an immediate way of giving a kitchen the mini facelift without having to break the bank and this task can be as easy as unscrewing the old as well as attaching the latest one. In case you do not already have the cordless drill in your home, buy this essential piece of your DIY toolkit. 
Replace Torn Window Screens
Whether it is from the pair of over-excited paws, the fallen branch or ordinary wear and tear, the majority of the window screens will need repair sooner or later. Although it is possible to patch the small tear, you can replace the whole screen without any hassle. It is an exceptional DIY home improvement that will keep the insects out of the house as well as make the screen doors or windows more appealing. 
Materials for this sort of repair are cost-effective as well as will last for more than a single window that means you will have them on hand if and when next time the screen is damaged. The roll of replacement screening, as well as rubber spline which holds it in place, is conveniently obtained. The spline roller makes this replacement easy and quick. Also, it is possible for securing a spline without having to use the roller. To maintain the beauty of your home decor, you can use the old credit card or flat screwdriver for popping splines into place. 
Upgrade Your Bathroom
Give the bathroom vanity an essential makeover by replacing the faucet and toilet if required, update your showerhead for getting an inexplicable shower experience as well as re-caulk your bathroom tub. A bathroom comes under the category of your house's most relevant parts, for more than only the obvious reasons. At times, the nice bathroom can sell any house to the buyer that is on the fence. 
In case you wish to modify the overall look of the house's bathroom and enhance the beauty of your home decor without an expensive overall renovation, you will want to freshen up some things. Attempt adding a clean, new layer of caulk and grout around the bathtub, sink, and tiles.
With time, a lot of your bathroom's elements might get covered in discoloration from dust, dirt, and mold. Changing this up can make the bathroom feel like a good place for spending time in and be much brighter. Be it for practical or aesthetic reasons, re-caulking the bathtub or shower is one of the best 2020 home decor trends for freshening up the bathroom while learning an important house repair skill. 
Paint it Up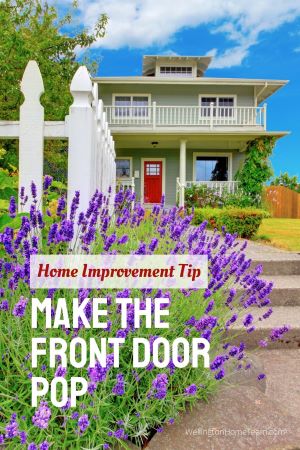 Ensure the fact that you opt for the top-quality paint that will charge you around $30-$60 per gallon, however, it is worth every penny. If you have painting supplies already, brighten the trim with the high-gloss, light-colored paint. The new coat of paint is one of the most economical and fastest ways for achieving an impressive and immediate change in the feel and look of a room. 
Do you notice yourself looking through the amazing color pallets of expertly decorated houses? Whether you are a fan of fun bursts of color over the monochrome themes or mild earth tones, one of the simplest yet commendable 2020 home decor trends is adding paint. In case you wish to change a home's whole character stamp, add a bit of fresh paint to the house. Moreover, you can look online for contemporary fashion inspiration so that your strategy of mix and match goes well. Select the paint color as well as give your room a new and impressive look. 
Boosting the appearance of your home inside and out can easily be done by following these 7 cost-effective home improvements. #homeimprovement #diy #howto
Home Improvement Tips and Tricks (Continued)
Expand the Storage Space
An important House design trend, a lot of storage space assists reduce clutter while making your house a more convenient and comfortable place to reside. With several DIY kits in the industry that come ready for the assembly, you do not require carpentry skills for adding cabinets, bookcases, or shelves to the house. Spots to keep in mind for additional storage space include under your stairs, in the knee walls, and under the beds. 
In case you are not into building something, even the simple wall rack for the coats in your entryway or the pots in your kitchen can help. This house design also allows you to search for places where the storage furniture, like chests and benches, may come in handy. Besides, you can expand the storage space as well as learn about the basics of home improvement woodworking by constructing as well as hanging personalized shelving in the garage. Also, you have a lot of leeway for the imperfections as well as the important mistakes you will commit along the way when you are learning standard DIY skills. 
Make Necessary Improvements to the Front Door
Since it is one of the first things a person witnesses when he/she visits your house, the front door has a major impact on how welcoming the home feels. In case your current door is damaged or otherwise warped, its replacement will turn out to be the biggest home improvement for you as it will modify the home's security and appearance while reducing the uncomfortable drafts as well.
If you have the wood door which is in a good condition, however looking aged, a coat of paint or stain can rejuvenate it, as well as by extension, liven up your entire house's exterior. The handsome strong wood door offers your house a stately, classic appearance while being an impactful home improvement. If you want, you can go for the door that has huge decorative windows which add the touch of casual charm. Also, you can purchase the new front door as it will say "welcome home!" for a long time. 
Revive Your Flooring
If you are tired of the old ugly floor, however replacing it entirely is not an alternative, peel-and-stick (self-adhesive) vinyl flooring offers you the budget-friendly, beautiful, and simple option. These tiles are easy to install as well as come in a lot of varieties so you will be capable of getting a similar look you desire. At a specific point, the flooring can become dirty as well as damaged so replacing the same is one of the major home decor tips. 
The tired, worn carpet will turn off house buyers as well as it can make one feel tired and worn too. The key here is to replace the same with the latest trend in flooring i.e., environmentally friendly, renewable bamboo. The solid-surface floors are convenient to keep clean as well as offer your house an upscale feel and look. Just like bamboo, green flooring alternatives, minimally affect the environment as well as are a huge selling point to nowadays' environmentally conscious house buyers. 
Conclusion
In real estate, providing your house with a curb appeal boost is as important as the MLS listing and can be done in only a single day or over a weekend. You'll want to plan as well as prioritize home improvement projects which will make a difference. Chances are, your house already has several beautiful elements as is it just requires a few finishing touches in the form of relevant home decor tips so it can look its best. Make sure to put in a bit of effort and time and you will be surprised with the results. 
Please consider spreading the word and sharing; 2020 Beginner Guide: 7 Home Improvement DIY Tips and Tricks
Boosting the appearance of your home inside and out can easily be done by following these 7 cost-effective home improvements. #homeimprovement #diy #howto
About the Author
Apeksha Goswami is a Digital Marketing Executive at Activant. Her focus is on creating a well-knit digital link between the audience and the company which helps develop a sturdy relationship and drive new traffic towards the clients. She believes in herself a little more and also loves to express her thoughts to the world on Instagram.
7 Home Improvement DIY Tips and Tricks