Home Insurance and 5 Terrific Benefits of Having It
It is the dream of every person to buy a house, and design it according to their wants and needs. Owning a house can be an extremely wonderful experience and we can't simply deny this fact, but there may arise many potential problems which can literally turn your life upside down.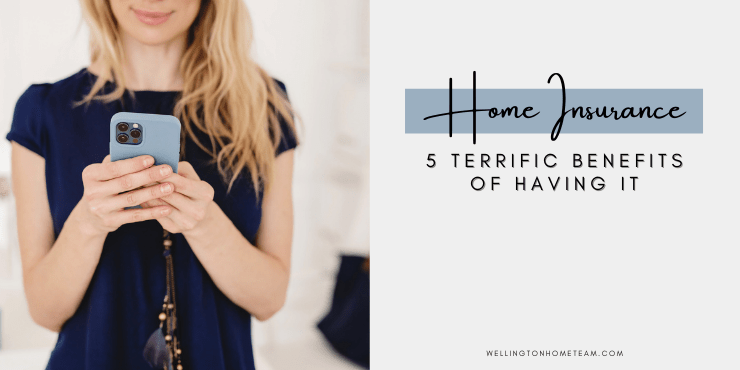 For example, imagine someone getting injured on your property! The injured person can file a claim against you and it might cause you a huge amount of money to pay. To shield yourself from such problems, you'll want to have home insurance. These days, almost every person buys insurance for private property, and trust me, once you get it, you can be assured that you will always be on the safe side in case of an incident. 
Insurance not only protects you in case of accidents but also has many other practical benefits. There are hundreds of different insurance plans available online for your home, and the best part is that you can decide on the plan according to your budget. Once you start searching about the various insurance plans, you will have a better understanding of the benefits they offer. 
Home Insurance Benefits
There are many advantages and disadvantages of home insurance, but there are by far more advantages and benefits. Below are some of the incredible benefits of having home insurance that you should know about.
1. Dwelling Protection
The sole purpose of any home insurance plan is to protect the property that you live in. It is common to see people lose their houses to fire or other incidents and be left with nothing. Nobody wants to lose their lifelong investment to such an incident and that is the reason why home insurance is always there to protect your asset. It is advised to ensure your home to its full value but most people insure it for 75%-80%, which is almost pretty standard. In case any unfortunate incident happens in your house, most of the damages will be covered by the insurance company. 
2. You Can Protect Detached Structures
Another biggest advantage of having insurance is that, if you want, it can cover your detached components as well that are present on your property. Some examples of detached structures include your dog's house, fences, garage, etc. Normally the detached structures are covered to around 10%, but you can customize your insurance coverage limit if you want it to cover a bigger percentage. 
3. Liability Coverage
Another big reason why you must have home insurance is the liability coverage. It could potentially cause you a fortune if an incident happens on your property and someone gets injured.
This can cause a huge problem as you could be held liable. If you have home insurance, you can have all the peace of mind because in case such an unfortunate incident happens when someone gets injured on your premises, your insurance company will cover their loss and will also protect you from highly expensive lawsuits. 
4. Coverage of Home Contents
Let it be clear that you must take the inventory of the appliances, all the electronics, furniture etc present inside your home whenever you get your private property insurance. The biggest benefit of it is that, in case of a storm, if some of the above-mentioned things get destroyed, or any other personal property like that inside your home is affected in any way, your insurance company will reimburse you for that. They may reimburse partially or even as a whole, but that depends on the policy of your insurance company. 
5. The Loss of Use Insurance
There may come times when people have to leave their homes temporarily as a result of their home being repaired, or rebuilt or any other related event going on inside their homes. If you are someone who is going through the same situation often, then you really should consider getting an insurance plan for your home. What most people do not know is, as a result of having most insurance plans, you will get a temporary hotel to stay at from your insurance company, which will be inclusive of travel, food and other expenses. 
Purchasing the Insurance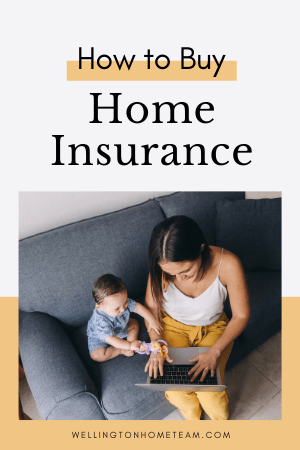 If you have gone through the benefits of having home insurance and are ready to buy an insurance policy, it is important to understand the value of getting the right one. You must first decide what type of policy you need which covers everything that you want to get insured.
Once you have done that, it's time to find the right insurance company and carrier. There may be thousands of different insurance companies present online which have different carriers and rates. So it's important to compare apples to apples when shopping for homeowners insurance. 
All you have to do is to carry out thorough research and ask for recommendations from your friends and family. You must also go through the reviews of different insurance companies on their websites to get a better idea about their customer service. This will help you a lot in taking the right decision. 
Please consider spreading the word and sharing; Home Insurance and 5 Terrific Benefits of Having It
If you own real estate there are countless benefits to having home insurance and here are the top 5 reasons why everyone should have it. #homeinsurance #realestate
About the Author
Top Wellington Realtor, Michelle Gibson, wrote: "Home Insurance and 5 Terrific Benefits of Having It"
Michelle has been specializing in residential real estate since 2001 throughout Wellington Florida and the surrounding area. Whether you're looking to buy, sell or rent she will guide you through the entire real estate transaction. If you're ready to put Michelle's knowledge and expertise to work for you call or e-mail her today.
Areas of service include Wellington, Lake Worth, Royal Palm Beach, Boynton Beach, West Palm Beach, Loxahatchee, Greenacres, and more.
Home Insurance and 5 Terrific Benefits of Having It