5 Reasons Insulation is Important in All Homes
Instead of investing in a powerful system that'll help you meet your home's energy demands, focus on insulation first. Many people overlook the power of a well insulated home, but when it comes to saving energy, it is one of the most effective strategies to keep your house both warm during winter and cool in the summer. It will also help you reduce your energy bill! In this article, we'll teach you about the significance of a properly insulated home.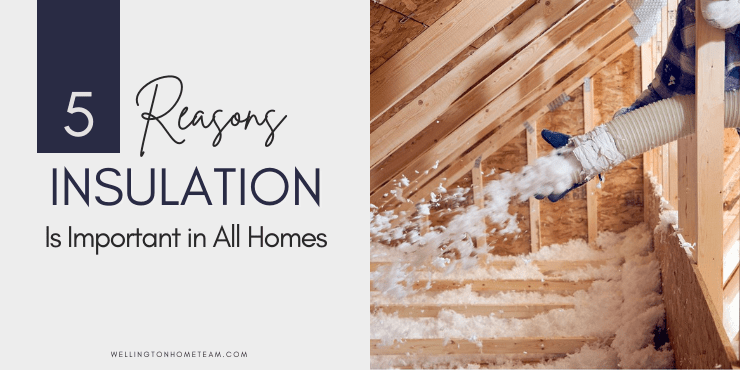 1. It Can Reduce Your Energy 
The benefits of home energy efficiency are clear! Your home will save money you need to spend on its utility bills, while CO2 emissions from power plants are reduced. The advantages aren't new, but as energy costs grow month after month, they become even more critical.
When your insulation is adequate, it won't let cold air come into your home during winter and the heat you generate won't seep through the cracks. This will make you spend less power on heating up your home. The same goes for the use of the AC during the warmer months. The better insulated your home is the less energy you'll need to spend to reach the optimal temperature for your comfort. 
2. It Can Make Your Home Healthier
Living in a cold and drafty home can really make you sick after some time. Therefore, if you care for your and your family's health, you should start saving up for the best insulation solution. There's American research that indicates that there are fewer sick people living in fully insulated homes. Furthermore, cases of asthma are less common in families who live in fully insulated houses. 
3. It Can Reduce Your Carbon Footprint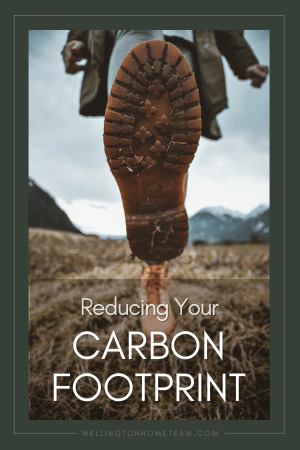 In this day and age, it's extremely important to be eco-conscious. This is one of the benefits of having a properly insulated home. From insulation for metal roof to having your shed adequately insulated, every single way of insulation is equally as important. Every ounce of energy you manage to save up due to insulation will help our planet in the long run.
With less energy consumed, your so-called "carbon footprint" will be lowered. Why is this important? Well, carbon footprint relates to the amount of carbon that is produced as a result of your energy consumption. Some professionals in the environmental studies even state that if every home was fitted with insulation residential energy use would decline by roughly 5% and natural gas use by more than 10%.  
4. It Can Make Your Home More Comfortable
Some mornings, you just don't want to get out of bed because it is so chilly outside or your floors are too cold for your bare feet. You can't even walk on them without putting on what's basically a full-on arctic gear! To help themselves and make their home cozier, many homeowners have their homes insulated. You've worked hard to purchase your own home, so you deserve being as comfortable as possible!
5. It Can Enhance Your Home's Value
Whenever you upgrade your home it can add value, sometimes it may not be monetary, but it can be a selling point for a future homebuyer. The same is the case with insulation. Even if you don't plan on selling your residence, there's nothing wrong with making your home more valuable as time passes. Whether your attic is insulated or your wall insulated it can be a selling point.
Some research has suggested that those who are on the lookout for a new house would rather pay a bit more to have a house that is more energy-efficient. So, if you'd like to make your home more marketable, look into perfect insulation solutions for your needs. Even if the costs oare particularly high, once you decide to put your house on the market this investment will undoubtedly return. 
Final Thoughts
To sum up, insulating your home should definitely be your top priority. Starting from reduced energy costs and expenditure, proper insulation can also make you and your family healthier. On the other hand, it can also reduce your carbon footprint and up the value of your home. However, before you get started you'll want to make sure you choose the best type, which the three most common are fiberglass insulation, cellulose insulation, and foam insulation.
Please consider spreading the word and sharing; 5 Reasons Insulation is Important in All Homes
Properly insulating a home is something many homeowners overlook but shouldn't and here are the top 5 reasons insulating a home is important. #homeimprovement
About the Author
Top Wellington Realtor, Michelle Gibson, wrote: "5 Reasons Insulation is Important in All Homes"
Michelle has been specializing in residential real estate since 2001 throughout Wellington Florida and the surrounding area. Whether you're looking to buy, sell or rent she will guide you through the entire real estate transaction. If you're ready to put Michelle's knowledge and expertise to work for you call or e-mail her today.
Areas of service include Wellington, Lake Worth, Royal Palm Beach, Boynton Beach, West Palm Beach, Loxahatchee, Greenacres, and more.
5 Reasons Insulation is Important in All Homes