Home Maintenance That Will Save You Money in the Long Run
If you've just bought your first home after years of renting or living with your parents, you'll quickly realize just how much maintenance you didn't have to do. Whether it was cleaning the gutters, mowing the lawn, or even power washing the driveway, there are a lot of things homeowners have to do to keep their house maintained.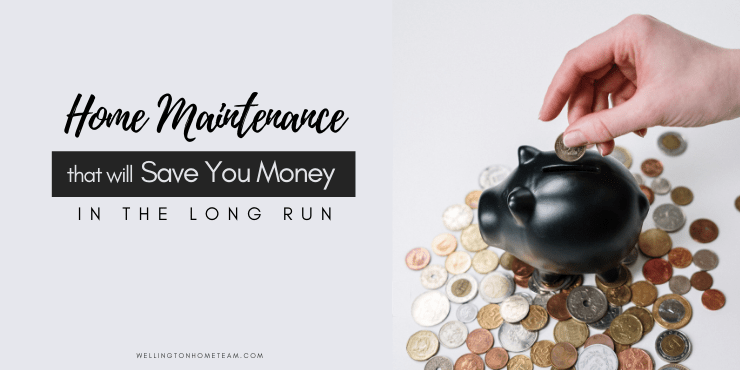 But, outsourcing home repairs and maintenance can cost you hundreds of dollars at a time – and most people don't have that amount of disposable income to throw at monthly home maintenance. Here are some things you can do at home to save you money in the long run.
How to Save Money with Home Maintenance
Upgrade Your Space in Pieces
Rather than doing a full kitchen reno at once, consider doing it in pieces or stages. For example, you can update your kitchen cabinets and their hardware and then replace the floors. You'll be spending smaller amounts across the life of the reno rather than dropping a large balance at one time. Where a normal kitchen reno could easily cost $35,000 if you do it all at one time, spacing your renovations and upgrades out can mean you're only spending $3,000 to $4,000 at one time. That's a much smaller cost and a lot more manageable. 

Cut Back On Energy Usage
One of the largest expenses of homeownership is your electricity bill. Because everything in your home runs off electricity – including your appliances that use water – that bill will always be the largest. But, there are lots of things you can do to decrease the cost of your electricity bill, such as:
Unplug your electronics

: When you aren't using your electronics, unplug them. You might think simply turning your devices off will mitigate the usage of electricity. However, that's wrong. Your devices still use power, even when they're turned off. This is especially for anything that has a clock integrated into it. Your device needs to stay connected to power so that it can accurately tell time. However, if you don't rely on the device for telling you the time, such as gaming systems, then you should unplug them. 

Turn off lights if you don't need them

: Have you ever kept a light on in a room because you meant to come back to it, but then you forgot to even go back to the room? While it might not seem like a big deal at first, the more you do this, the higher your electricity bill will be. Plus, it means you'll have to spend time replacing light bulbs more frequently, which can add up very quickly. 

Invest in green appliances

: Upgrading your current appliances to be more energy-efficient, you'll notice a decrease in your energy bill. These upgrades will save you money in the long run because when you decide to sell your house, you don't need to spend a lot of money at once to replace all your appliances.
There is regular home maintenance that needs to be addressed throughout the year and if neglected can cost you a lot of money but these tips will help save money. #homemaintenance #moneysavingtips
Update Your Bathrooms
Bathrooms are supposed to be tranquil and inviting, not outdated and dingy. Updating your bathrooms and keeping the hardware in it working properly and up-to-date is how you can ensure that you'll save money in the long run. Use quality cabinets that are moisture-resistant, invest in unique storage solutions and consistently clean the shower tiles. You'll easily find that updating your bathrooms with items that decrease the need for you to do certain activities can actually help you out in the long run, saving you time and money.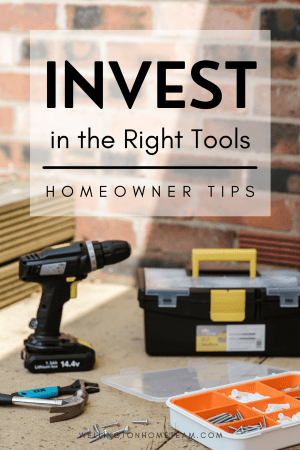 Get a Power Washer 
Power washing your siding, windows, and driveway is essential to keeping your home clean and maintained. If you had to do it all by hand, you'd not only tire easily but you'd waste a lot of time that power washing saves. You can find all the equipment you need at a local hardware store, and chat with an associate there to learn how to use it properly.
You'll want to power wash at least once every season to wash away any built-up dirt and grime on your siding, driveway, or even your windows. You can also give your windows a good washing by hand as well, but why do that when you can just power wash them? While the initial investment might be expensive, you'll quickly find that doing it yourself each season is much more cost-efficient than hiring a professional multiple times a year.

Switch Out the Air Filters in Your HVAC Unit
Your HVAC needs some tuning up from time to time, but one of the other things you'll need to do consistently is switch out the air filters. This should be on your monthly home maintenance list. These air filters keep your home clean from various dirt, dust, and even germs and bacteria. The buildup on these filters can be exponential if you don't switch them out every few months.
For people who suffer from asthma and allergies, switching out the air filter for your HVAC is essential. The cost of the filters is incidental compared to any medical bills that might arise out of harmful bacteria getting into your air system. Plus, not changing your filter can even cause your HVAC unit to malfunction, which can be costly to replace. Save yourself a trip to the doctor's office or a phone call to the engineer and replace your air filters regularly. 
Upgrade the Insulation
Ensuring your home is properly insulated is a must these days. If your home is older – especially anything built before the 1940s – you'll want to be sure to have the insulation checked. Some jurisdictions require certain parts of the home to be insulated, but having good insulation installed in your home throughout the living spaces will save money on your energy bill and ensure the home retains its value over time.
This is something you'll want the professionals to do, but you don't have to do it all at one time. Instead, focus on insulating one room at a time. And if the insulation is good, then move on to the next space. The more rooms that are insulated properly, the more money you'll save.
Final Thoughts
Putting a home maintenance plan in place will not only save you money but time too! There is regular home maintenance that needs to be addressed throughout the year and if you neglect to do so it can cost you a lot of money. In addition to regular home maintenance, there will be repairs and updates that need to be made over time. If the life expectancy of your roof is 15 years old, don't start budging on year 15 because it could need to be replaced prior to that time period. The same holds true for HVAC systems and water heaters.
Please consider spreading the word and sharing; Home Maintenance That Will Save You Money in the Long Run
There is regular home maintenance that needs to be addressed throughout the year and if neglected can cost you a lot of money but these tips will help save money. #homemaintenance #moneysavingtips
About the Author
Top Wellington Realtor, Michelle Gibson, wrote: "Home Maintenance That Will Save You Money in the Long Run"
Michelle has been specializing in residential real estate since 2001 throughout Wellington Florida and the surrounding area. Whether you're looking to buy, sell, or rent she will guide you through the entire real estate transaction. If you're ready to put Michelle's knowledge and expertise to work for you call or e-mail her today.
Areas of service include Wellington, Lake Worth, Royal Palm Beach, Boynton Beach, West Palm Beach, Loxahatchee, Greenacres, and more.
Home Maintenance That Will Save You Money in the Long Run