Bank VS Mortgage Broker | What's the Difference?
When most people are looking to get a mortgage, they look to their bank or other large lenders for help. But could a mortgage broker offer a better service?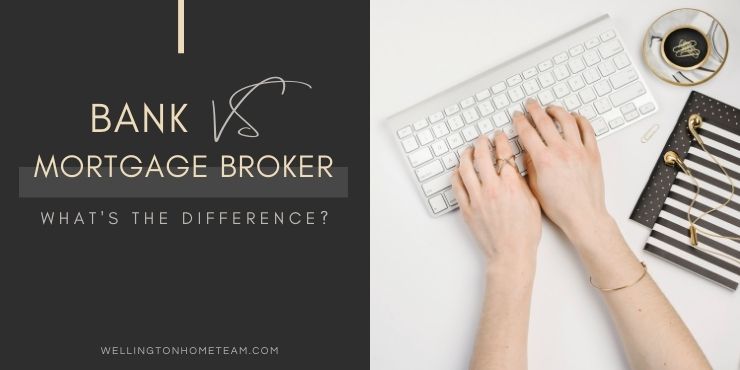 Getting a mortgage for your new home is a big financial step, it's also a long commitment. The average mortgage is 15-30 years, so you need to make sure you get the best possible deal.
Let's take a look at the differences between a bank and a mortgage broker along with the pros and cons of each. By doing so you will be able to make an informed decision.
Bank VS Mortgage Broker | Explained
A Bank
Banks, or direct lenders, have a fund of money that they are looking to lend to home buyers. When you go to a bank for a mortgage, you will be working with a loan officer. They act as the salesforce for the lender and may be paid by commission.
As you might imagine, the loan officer for the bank is only looking to help you apply for their employer's loan products. This means your options will be limited to what that bank or lender has to offer.
A Mortgage Broker
A mortgage broker is a financial professional who does not provide loans themselves, instead, giving the home buyer access to multiple different mortgage options. Your mortgage broker will assess your financial situation, bringing together the important information that any lender will need, and then walk you through the loan application process.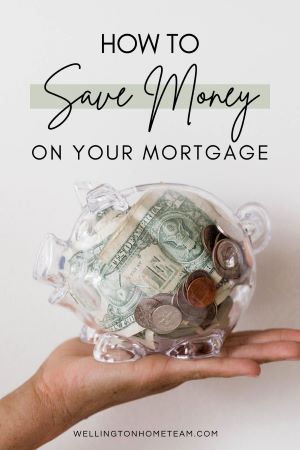 The services of a mortgage broker should provide more options than just going to one lender. The broker should also know which lenders offer the best type of mortgage for you and your financial situation. This will save you a lot of time and you won't have to apply to multiple banks to find the best deal.
The broker will normally be paid a commission, usually a percentage of the loan value. This can sometimes be part of the origination fee that the lender will charge for arranging the mortgage. Some assume it will be more expensive using a mortgage brokerage, but that is not always the case.
If you're shopping around for a mortgage you might be wondering what the difference is between a bank vs mortgage broker and here's the answer!
Bank VS Mortgage Broker | The Pros & Cons
When comparing a bank vs mortgage broker there are pros for both, but there are also cons. Find out the pros and cons for both banks and mortgage brokers below.
Using a Bank | The Pros
A mortgage direct from a bank could be cheaper. For a few different reasons, going direct to the bank can be less expensive than using a broker. You do need to make sure you are using a lender with the right products for your needs, however.
Since the loan officer you will be working with, is an employee of the bank, your application should be smoother. They should provide more control over the process and keep you up to date.
If you have been working with your bank for years, choosing a lender you know might seem like a great option.
Using a Bank | The Cons
The lender's options will be more limited. This could mean they do not have the best mortgage for you, but they won't want you to know this, of course.
Your bank doesn't have to reveal how much they make on your loan. If you don't carefully compare your options, you could find yourself paying more than you need to.
Limiting yourself to one particular bank could make you less likely to get the lowest interest rate and best terms. Some banks can be more conservative in their approvals as well.
And while the loan officer, who is working directly for the bank, should know what is going on at all times may not. Sometimes a loan officer will take your application and disappear.
If you're shopping around for a mortgage you might be wondering what the difference is between a bank vs mortgage broker and here's the answer!
Using a Mortgage Broker | The Pros
Since the broker will be working with more lenders, they are likely to give you access to more options. This could provide you with a more competitive mortgage without having to do the leg work yourself.
If you need a mortgage that is not conventional or the norm, they could be more likely to have something right for your needs.
A broker can sometimes help you reduce your costs by reducing their commission. They normally have the room to set their own profit margin and might be more willing to reduce their commission to keep you as a customer. In your closing statement, the mortgage broker's fees will be clearly shown.
Using a Mortgage Broker | The Cons
The broker might not be very impartial in their advice to you. If one lender is going to pay them more than another, they could be more likely to promote that lender's products ahead of others.
Using a broker can cost more. Often this is because they are dealing with loans that are more complicated, however, which does increase their expenses.
A broker won't be in such a good position to make sure your application progresses quickly. Since they don't work for the lender, there might not be much they can do if your application moves slowly. Sometimes a loan through a broker can take more time to close. This could be a problem if you need to move quickly in the transaction.
Final Thoughts on Bank VS Mortgage Broker
If your mortgage application isn't clean and straightforward, you might be better off using a broker. The broker can save you time, money, and frustration by finding the best mortgage for your circumstances.
While you might think it's a good idea to contact multiple mortgage brokers and banks it's not. In order for a mortgage broker or bank to give you a good-faith estimate, they will pull your credit. You certainly don't want your credit pulled 20 times. Now, can they tell you their interest rates without pulling your credit, absolutely, but you may not qualify for that rate or loan program. Plus, you won't know the fees associated with that rate and/or loan program.
On the flip side, you shouldn't contact your bank and call it a day. You will want to shop around a little to make sure you are getting the best mortgage. Therefore, contacting a mortgage broker and a bank might be your best option. No matter what option you choose just make sure if you contact more than one bank or broker you compare their rates and fees apples to apples.
Lastly, communication is key in real estate! Therefore, you will want to work with someone who is responsive and never be afraid to ask your mortgage lender questions. It's important you understand the mortgage process and the financial commitment involved when buying a house.
Please consider spreading the word and sharing; Bank VS Mortgage Broker | What's the Difference?
If you're shopping around for a mortgage you might be wondering what the difference is between a bank vs mortgage broker and here's the answer!
About the Author
Top Wellington Realtor, Michelle Gibson, wrote: "Bank VS Mortgage Broker | What's the Difference?"
Michelle has been specializing in residential real estate since 2001 throughout Wellington Florida and the surrounding area. Whether you're looking to buy, sell, or rent she will guide you through the entire real estate transaction. If you're ready to put Michelle's knowledge and expertise to work for you call or e-mail her today.
Areas of service include Wellington, Lake Worth, Royal Palm Beach, Boynton Beach, West Palm Beach, Loxahatchee, Greenacres, and more.
Bank VS Mortgage Broker | What's the Difference?