How To Plan Your Dream Kitchen Makeover | The Ultimate Guide
Creating your dream kitchen is a significant project, filled with numerous decisions to make and design elements to consider. But it doesn't have to be an overwhelming process. With the right plan and guidance, your kitchen makeover can transform your ordinary space into the heart of your home, just as you envisioned.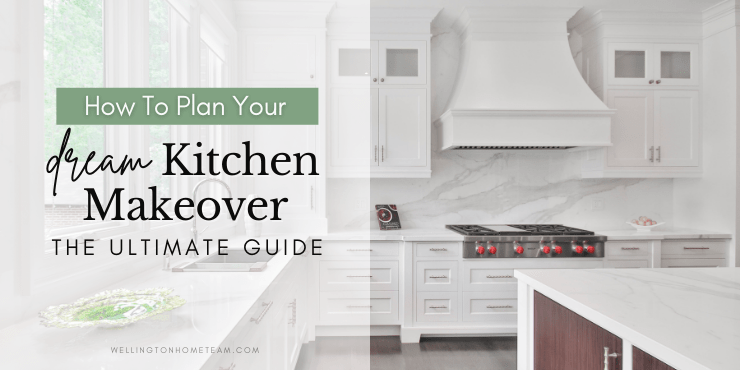 Whether you're starting from scratch or revamping an existing kitchen, this guide will share insightful tips and inspiring ideas to help you navigate your journey toward the kitchen of your dreams.
Measuring And Layout
Arguably the most crucial aspect of any kitchen makeover is getting the measurements right. The accuracy of your measurements will determine how seamlessly your chosen elements will fit into the space.
The process involves measuring the length and width of your kitchen, the height of your walls, and the size and placement of any existing windows, doors, or fixtures. 
Remember that you'll need these measurements for all aspects of your kitchen, including cabinets and appliances. Also keep in mind that you'll need to know how to measure backsplash, especially if you plan on changing up the look of this area. 
Choosing Your Style
Once you have your measurements, you can start thinking about the style of your kitchen. From minimalist modern to rustic farmhouse, there are countless styles to choose from. Here are a few popular ones to get your creative juices flowing:
Minimalist Modern
This style embraces simplicity, clean lines, and a limited color palette. High-gloss cabinets, streamlined appliances, and minimal decor give a sleek and sophisticated feel to modern kitchens.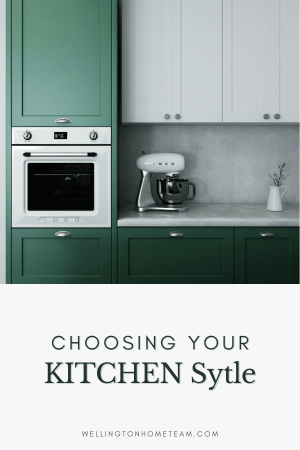 Rustic Farmhouse
If you love a cozy, country vibe, this style is perfect for you. Farmhouse kitchens often feature warm wood tones, vintage elements, open shelving, and a large farmhouse sink.
Traditional
This style boasts architectural details such as ornate moldings, antique finishes, and rich wood cabinetry. A traditional kitchen is timeless and can offer a warm, classic feel that is very inviting.
Industrial
This style embraces raw materials and an open-concept design. With features like exposed bricks, stainless steel appliances, and pendant lighting, industrial kitchens have a distinctive, edgy vibe that's truly unique.
Coastal
For those who love the sea, a coastal kitchen might be the dream. This style often features blue and white color schemes, light wooden or painted cabinets, and nautical-themed accessories.
Explore our ultimate guide for planning your dream kitchen makeover, which shares expert tips and strategies for any size kitchen renovation. #kitchenmakeover #diy
Sustainable Practices
In the current climate-conscious era, incorporating sustainable practices into your kitchen makeover can add a whole new level of satisfaction to your project. Here are a few ways you can make your kitchen more eco-friendly and additional things to consider when designing a kitchen:
Energy-Efficient Appliances: Energy Star-rated appliances not only reduce your carbon footprint but can also save you money on your electricity bills in the long run.
Sustainable Materials: Consider using sustainable materials for your countertops, cabinets, and flooring. Reclaimed wood, bamboo, and recycled glass are stylish and environmentally friendly options.
Water Saving: Water-efficient faucets and dishwashers can significantly cut down on water usage.
Natural Lighting: Try to maximize the natural light in your kitchen. Not only will it make your space feel more open and inviting, but it can also help reduce your energy consumption.
Waste Management: Finally, consider integrating a compost system or recycling bins into your kitchen design.
By adopting these sustainable practices, you'll be able to create a kitchen that's not only beautiful and functional but also kind to our planet.
Selection Of Cabinets & Countertops
Cabinets and countertops play a key role in defining your kitchen's aesthetics and functionality. When selecting cabinets, consider their design, material, and color. For a timeless look, choose cabinets with a classic design in neutral colors. If you prefer a modern appeal, sleek cabinets in bold colors or finishes might be a perfect fit.
In terms of countertops, durability should be your priority. Granite, quartz, and marble are popular options for their enduring beauty and strength. However, butcher block and stainless steel countertops have also gained popularity for their unique style and functionality.
Lighting
Effective lighting can elevate the look of your kitchen while enhancing its functionality. Consider layering different types of lighting, such as ambient, task, and accent lighting. Ambient lighting, like ceiling lights, provides overall illumination. 
Task lighting, such as under-cabinet lights, is essential for cooking and other kitchen tasks. Accent lighting, like pendant lights or in-cabinet lighting, adds a touch of drama and can highlight your kitchen's architectural features.
Flooring
The kitchen floor must withstand high traffic, spills, and drops. Hence, it needs to be durable yet stylish. Hardwood floors provide warmth and timeless elegance, while tiles offer a vast range of designs and are easy to clean. 
For a budget-friendly option, consider laminate or vinyl flooring, which have improved significantly in terms of aesthetics and durability.
Appliances
While choosing appliances, consider your cooking habits, energy efficiency, and how the appliances' style will complement your kitchen's overall design. Stainless steel appliances continue to be a popular choice for their sleek look and ease of cleaning. 
However, panel-ready appliances that blend with your cabinetry can create a seamless, high-end look.
Storage Solutions
Finally, efficient storage solutions can make your kitchen more functional and clutter-free. Consider installing pull-out drawers, lazy Susans, and custom dividers. If you have a small kitchen, opt for multi-purpose furniture, like a movable island or a dining table with storage.
Final Thoughts
Planning your dream kitchen makeover may seem daunting, but with a clear plan and a little inspiration, it can be an exciting journey. Remember that the best kitchen design is one that reflects your personal style and caters to your cooking needs. 
So, take your time to consider what you want, use the above tips to guide your decisions, and don't be afraid to think outside the box. After all, this is your dream kitchen – make it as unique as you are.
Please consider spreading the word and sharing; How To Plan Your Dream Kitchen Makeover | The Ultimate Guide
Explore our ultimate guide for planning your dream kitchen makeover, which shares expert tips and strategies for any size kitchen renovation. #kitchenmakeover #diy
About the Author
Top Wellington Realtor, Michelle Gibson, wrote: "How To Plan Your Dream Kitchen Makeover | The Ultimate Guide"
Michelle has been specializing in residential real estate since 2001 throughout Wellington Florida and the surrounding area. Whether you're looking to buy, sell, or rent she will guide you through the entire real estate transaction. If you're ready to put Michelle's knowledge and expertise to work for you call or e-mail her today.
Areas of service include Wellington, Lake Worth, Royal Palm Beach, Boynton Beach, West Palm Beach, Loxahatchee, Greenacres, and more.
How To Plan Your Dream Kitchen Makeover | The Ultimate Guide