How to Prepare for a Home Appraisal | 9 Helpful Tips
When you are selling your home or refinancing, a home appraisal will normally be required. A home appraiser will visit your property to assess what it is worth, and their findings could be very important.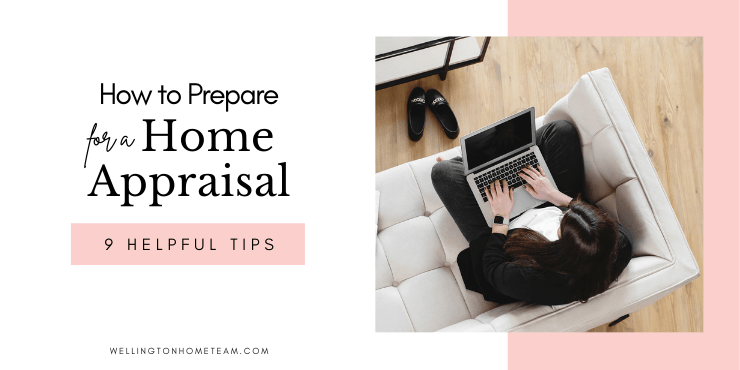 The market value of your home could help it sell for more, give you more equity when refinancing, or make it easier for a buyer to get the financing they need close on your home. Let's take a look at some of the things you can do to make sure the home appraiser values your home as high as possible.
Increasing Curb Appeal
First impressions are important when the appraiser visits to set right the tone for the assessment. With the best initial impression, you stand a better chance of getting the valuation you want.
There are many straightforward things you can do to boost the exterior appearance of the home. Simply making sure everything is tidy, mowing the lawn, neatly trimming bushes, and cleaning driveways will give the right impression.
A fresh coat of paint on exterior features can make a big difference as well, showing the home is well maintained.
Deep Clean
A thoroughly clean home will indicate that the home is well maintained. Though it isn't going to overcome any significant problems, it will show your home in the best light.
You don't only want the home to look clean, it needs to smell clean too. Make sure you deodorize to get rid of any unpleasant smells.
If you don't have the time or the inclination to do the deep clean yourself, you can always hire professionals. They can shampoo your carpets and may even take care of things you didn't even realize were a problem.
Decluttering
If you have a lot of clutter in your home, it might not directly affect the valuation, but it could make the appraiser's job more difficult and you want to keep the home appraiser happy. If there are things in the way, it will be more difficult for the appraiser to take measurements and access the parts of the home they need to. A home with less clutter also presents a better image and looks more spacious. Realistically decluttering a home should be done prior to listing a home for sale because it needs to show in its best light for buyers too.
Make Sure the Home is Welcoming
Along with cleaning and decluttering, there are other things you can do to create the right impression. Bright rooms are more appealing, so make sure you fully open blinds and drawback curtains. When the appraiser is due, you should also turn on all the lights to add to the natural light.
Making the home look more comfortable can also help, try adding some cushions and blankets. Make sure the temperature is set at a comfortable level as well, and do anything else you can to make the appraiser more welcome.
Taking Care of Repairs
If you have put off some minor repairs, you would hardly be alone, but now is the time to take care of them. If you expect to get the highest valuation possible, you need to make sure there aren't any obvious problems.
Issues like squeaking doors, scrapes to baseboards, and dripping faucets, might seem like minor problems, but they add up. Often appraisers will use the $500 rule, where any minor problems will reduce the appraisal value by $500 each. Taking care of these issues begins to add up at $500 each, so try to view the home as the appraiser will to avoid reducing the value.
Simple Home Improvements
There are many simple low-cost improvements you can make that will boost the appraisal value. A fresh coat of paint can revitalize a tired-looking room, and new handles on kitchen drawers and cabinets can go some way to updating the room without much expense.
List Your Home Improvements
Have a list of the home improvements you have completed ready for the home appraiser to see. If you've had a new HVAC system installed or new appliances, add them to your list and make sure you have receipts for the improvements. However, you need to list improvements that you have made in the last few years, anything beyond that isn't going to help.
This will show the appraiser that extra value has been added to the home and will help justify their home appraisal finding. Even though the appraiser might notice the upgrades, showing them the receipts and the money you've spent should add to the value.
Check for any Structural Issues
Check the outside of your home for any structural problems. Look out for any loose shingles that might be allowing rain in, damage to the chimney, and anything else to the exterior that looks wrong.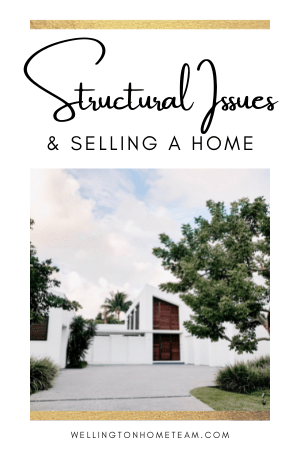 It is also important that the roof is doing its job by keeping out the rain. If the roof is near the end of its useful life, this will affect the value of the whole home. Typically, the roof has to have at least 3 years of life left in it, otherwise, you can expect it to be an issue.
Inside the home, check the foundations for cracks, and look out for any signs of water finding its way into the home. If the foundations are damaged, it is something that you will need to address because it will be noticed by the appraiser.
You should also make sure the main plumbing and electrical systems of the home are fully functioning. Check for broken outlets or faulty HVAC systems.
Real Estate Comparables
If you want an idea of how much your home might be appraised for, check local real estate comps. Homes that have been sold more recently will give you a better idea, and you are looking for homes that are a similar size with the same number of bedrooms and bathrooms.
This will also give you a lot of valuable information about where your home fits in the local market. It can also show you if the appraisal is fair or not, and help you decide whether challenging it is justified.
Final Thoughts
With a better understanding of what a home appraiser checks for, you can better prepare your home for the home appraisal. If you go through the home taking care of all the things mentioned above, it should have a positive effect on the home appraisal result you get.
Please consider spreading the word and sharing; How to Prepare for a Home Appraisal | 9 Helpful Tips
About the Author
Top Wellington Realtor, Michelle Gibson, wrote: "How to Prepare for a Home Appraisal | 9 Helpful Tips
Michelle has been specializing in residential real estate since 2001 throughout Wellington Florida and the surrounding area. Whether you're looking to buy, sell, or rent she will guide you through the entire real estate transaction. If you're ready to put Michelle's knowledge and expertise to work for you call or e-mail her today.
Areas of service include Wellington, Lake Worth, Royal Palm Beach, Boynton Beach, West Palm Beach, Loxahatchee, Greenacres, and more.
How to Prepare for a Home Appraisal | 9 Helpful Tips