Investing in a Vacation Rental? 5 Important Questions to Ask
Vacation properties remain one of the most desirable real estate investment properties to add to your investment portfolio.
They're perfect as multipurpose investments, as you can choose to convert your vacation rental property to a private resort where you can spend some time alone.
Unless you're buying a vacation rental property for personal use, you shouldn't be swayed by pictures you see on vacation rental websites alone. There are some crucial factors to consider before buying one.
To consider all the critical factors, however, it helps to have access to some information about the rental property. The best way to access the required data is by asking a top Realtor, which brings us to some questions to consider before investing in a vacation rental property.
What Are Vacation Investment Properties?

Vacation investment properties refer to a class of real estate investment properties primarily used for recreation and vacation. Over the years, they're becoming a crucial part of the real estate market, as they usually generate a positive cash flow.
They can serve as a 'second home' for fun-loving investors, and they can also be rented to individuals on a vacation or other kinds of recreational adventure.
Buying and managing vacation investment properties used to be a daunting task, but thanks to various vacation home rental agencies and property management tools online, investors can now manage them almost entirely on autopilot.
Vacation rentals remain one of the most desirable real estate investments but before jumping in with both feet here are some great questions to ask. #vacationrental #realestateinvestment #investing
Questions to Ask Before Buying a Vacation  Rental
As hinted in the introduction, there are some questions you should consider asking before investing in a vacation rental property. Answers to this question will help you make crucial investment decisions, ensuring you maintain a positive cash flow on your investment properties.
Here are the top five questions we'd ask before investing in a vacation rental: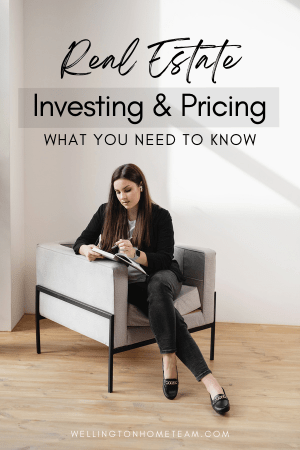 Buying expensive vacation rental properties won't guarantee a profit, and buying cheap ones doesn't mean you're losing out either. Jumping into purchases without considering the overhead costs isn't a typical investor move and will end up costing you in the long run.
Regardless of how cheap a vacation investment property looks, you should do some background research before putting pen to paper. No seller wants to sell at a loss, and you should consider negotiating every deal.
It's important to remember that you'll be responsible for renovations, repairs, taxes, and similar expenses when you take ownership of the property. If you're paying an outrageous amount out of the box, you may end up paying ridiculously insane amounts, taking decades to break even.
Are There Conflicting Regulations?
Some jurisdictions don't allow you to own or rent out vacation investment properties, and they have laws to enforce that. Some other communities don't enforce a total ban but have harsh laws or restrictions against managing them.
Before buying a vacation investment property, it's essential to see the existing laws about vacation rentals in the state or county.
If you're buying in an area that charges ridiculous taxes over short-term rentals, you should probably think twice. In some counties, you're not allowed to rent a property for less than 20 days, which could be defeating the entire purpose of a vacation rental property.
Fortunately, vacation rentals aren't sanctioned everywhere. Some states in the US will let you buy and rent out a vacation investment property without regulatory scrutiny.
Is It in a Good Location?
Your vacation investment property contributes more to its success than almost any other type of investment property. The most effective ROI hack for vacation rentals is getting one around a place where tourists converge, as you'll almost always find a tenant.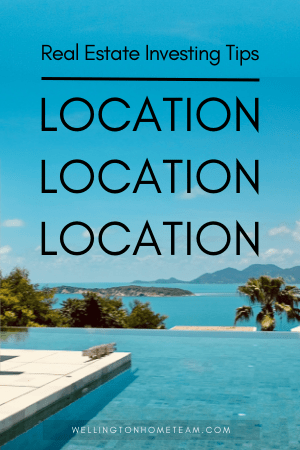 You should also consider the accessibility of the property. Are there any major roads leading to the area, or is it an island you can only reach by boat? If there aren't any easy ways to get to the property, nobody will want to rent the property.
The signal reception quality is another critical factor to consider. Most people would like to upload their vacation pictures, and videos to their social media handle from their rented apartment. If signal reception around the area is no good, most people will hesitate to rent the property.
Finding a property with other vacation houses around helps too. Apart from the sense of security that comes with having neighbors, an abundance of vacation rentals in a specific place shows that vacationers enjoy hiring rentals around the area.
Winter is usually bad news for vacation rental investors for one reason: most people don't go on vacations during the winter, well to cold places anyways.
While it helps to buy a vacation property capable of hosting tenants all year round, you must also ensure that there's a chance of getting clients during the winter, as mortgage payments don't pause in winter.
Before buying a rental property, you may want to ask about its performance during the winter. While the performance depends partially on the homeowner, having some background information will help you make a more informed decision.
What Marketing Strategies Do You Intend to Use?
When you buy a vacation rental, your main goal is to find paying tenants to occupy the place. However, tenants won't come to ask if you own a vacation rental property; you must market it to them actively. One of the main questions to ask before finalizing the contract is how you'll be marketing the property to prospective tenants.
For the best results, consider using vacation home rental agencies to help you manage the property. They'll assist in repairing, renovating, and sourcing tenants to occupy the property for a fee.
Alternatively, you can use a service like HomeAway or Airbnb with thousands of potential tenants looking for a rental property. You can also list the home on social media sites to reach even more people.
Final Thoughts
A vacation rental property may be a compelling addition to your portfolio, but that doesn't make them the perfect investment.
In addition to using some of the best vacation rental sites, you should also ask a few questions before investing in a vacation investment property to make the "perfect" investment.
Please consider spreading the word and sharing; Investing in a Vacation Rental? 5 Important Questions to Ask
Vacation rentals remain one of the most desirable real estate investments but before jumping in with both feet here are some great questions to ask. #vacationrental #realestateinvestment #investing
About the Author
Top Wellington Realtor, Michelle Gibson, wrote: "Investing in a Vacation Rental? 5 Important Questions to Ask
Michelle has been specializing in residential real estate since 2001 throughout Wellington Florida and the surrounding area. Whether you're looking to buy, sell, or rent she will guide you through the entire real estate transaction. If you're ready to put Michelle's knowledge and expertise to work for you call or e-mail her today.
Areas of service include Wellington, Lake Worth, Royal Palm Beach, Boynton Beach, West Palm Beach, Loxahatchee, Greenacres, and more.
Investing in a Vacation Rental? 5 Important Questions to Ask