How to Prepare Your House for Selling | 6 Inexpensive Tips
Every potential home seller desires for their homes to quickly sell profitably. However, for this to happen, they need more than luck. Selling your house usually requires a careful strategy and approach that should sufficiently help you prepare your house with a view to convincing buyers to part with their money. There are a few things you must be mindful of if you desire to sell your house quickly; we will look at a few of them in this article.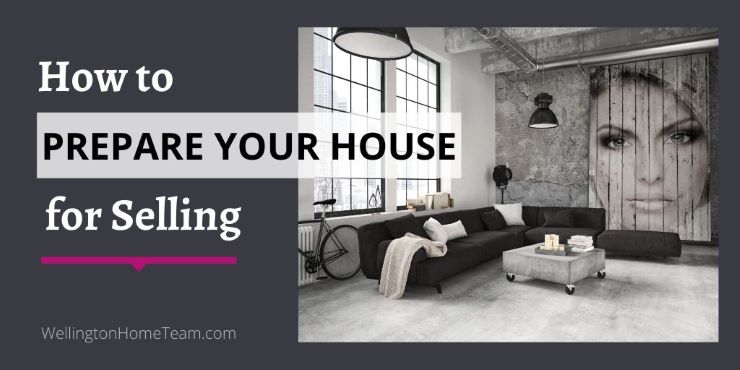 6 Inexpensive Ways to Prepare Your Home for Sale
1. Make Your House Less Personal
Chances are high that your house has grown beyond just a house into a home. This, therefore, makes it quite difficult for people to let go when the time comes. When this happens, you must remove all possible materials that may prevent you and the potential buyer from the sale. Things such as family heirloom, personal photographs, and other related objects that may affect it should be removed. What your buyers want to see is a clean and impersonal environment where they can leave their fingerprints. By depersonalizing your home, you make it easier for potential buyers to picture the house as theirs.
If you are going to leave any furniture behind, make sure that it is understated and therefore not a distraction to buyers.
2. Create Space
People tend to collect a large number of items with time. The major reason for keeping such items by people could be because of an intent to fix or reuse such items, emotional attachment, or perhaps a desire to have them handed over to other people. The truth is that if you have not used an item in over a year, chances are high that you may never use them again. 
If you feel these items are still useful, you can dispose of them in a very useful manner by giving them to charity. Aside from helping those in need, these items are also tax-deductible. However, for those that may not be accepted, you could place a call through to your town to confirm if the items can be picked up. Several towns have a scheduled time for such services.
It is also advisable that you remove all books from their cases while you also clean the entire kitchen counters. In addition to this, the essential items used regularly can be kept away in small boxes that you put inside a closet whenever you don't have use for them. This is certainly an ideal strategy to make your packing easier.
3. Be Dissociated From Your House
It can be quite difficult to let go of your home because of the memories created there over time. However, the first and major step to take if you must dissociate from the house is to understand that without you in it, the house is nothing but an empty shell. You should instead focus your energy and emotion into visualizing you creating new memories in the next home you find yourself.  The home is only as wonderful as the occupants in it. Since you see yourself as awesome, you can be sure that more awesome experiences await you.
4. Clean the House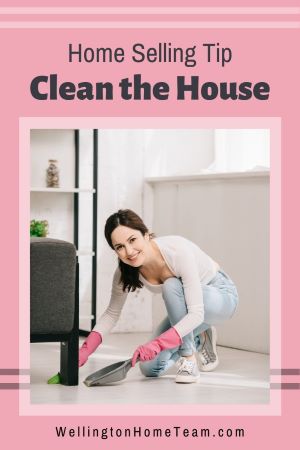 Nothing impresses a potential home buyer like a clean and sparkling home. To prepare your home for potential buyers, you can begin by engaging the services of a professional cleaning company or do it yourself. However, if your property has been rented out you'll definitely want to hire an end of tenancy cleaning service.
The cleaning could include spraying down sidewalks, cleaning the windows inside-out, washing the sinks, tubs, and showers. It is however imperative that you remove every single dust from the furniture, closets, and cabinets.
You may also need to deploy a bed bug fogger to eliminate every appearance of bed bugs in your bedroom. You should also ensure that other possible pests and rodents are eliminated. This is one sure way of guaranteeing the buyers that they are buying right.
5. Get Everywhere Organized 
One thing buyers will certainly be concerned about is the available storage space. It shouldn't surprise you when they begin making emphasis on cabinets and closets. It is therefore imperative that they make it as organized as possible. If a possible client comes and sees your storage spaces looking all disorganized and cluttered, it will send the wrong signals.
Also, when a buyer comes and sees that you take good care of your possessions, it simply tells them that you most probably took good care of the house as well. 
6. Fix Whatever is Broken
There are situations where you can sell a home without making a single repair. However, in most instances, it is only ideal that your home is in perfect condition before you sell. This usually requires that you make minor repairs to the damaged areas. You could repaint the walls and replace the worn-out bulbs. 
Final Thoughts
If you want to sell your home for top dollar in the shortest amount of time it's imperative to prepare your house before listing it for sale. A majority of these tips don't cost a dime and the few tips that do cost money are fairly inexpensive. By following these 6 tips you'll be headed in the right direction to selling your home as quickly as possible.
Please consider spreading the word and sharing; How to Prepare Your House for Selling | 6 Inexpensive Tips
About the Author
Top Wellington Realtor, Michelle Gibson, wrote: "How to Prepare Your House for Selling | 6 Inexpensive Tips"
Michelle has been specializing in residential real estate since 2001 throughout Wellington Florida and the surrounding area. Whether you're looking to buy, sell, or rent she will guide you through the entire real estate transaction. If you're ready to put Michelle's knowledge and expertise to work for you call or e-mail her today.
Areas of service include Wellington, Lake Worth, Royal Palm Beach, Boynton Beach, West Palm Beach, Loxahatchee, Greenacres, and more.
How to Prepare Your House for Selling | 6 Inexpensive Tips