How to Stay Sane During a Home Construction Process
If you have ever undergone a renovation or home construction project, you know that it can be stressful. While any kind of construction project can inherently cause stress, there is a lot that you can do to make this process more manageable. As you look to take on your home construction or major remodel, here are a few tips to help you keep your sanity during the process.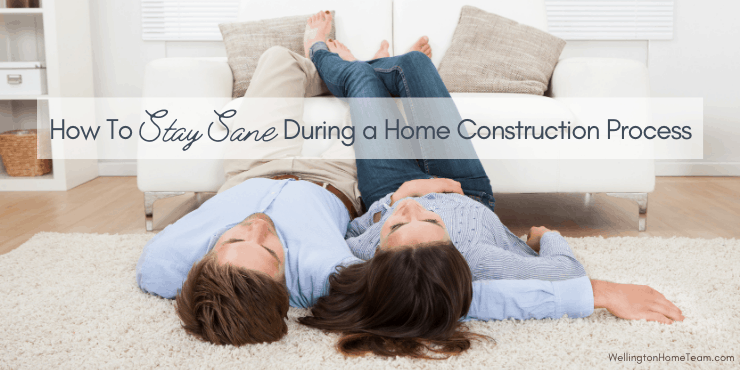 Tips for How to Survive a Home Renovation
Know What to Expect
There are a lot of considerations to take before building a home. Part of managing your stress during the process is understanding what to expect. Mismanaged expectations or unreasonable standards for your process, timeline, budget, etc. can be the perfect storm when building a home. By doing your research and developing an understanding of the home building process, you can manage your expectations. If you know what to expect, you can have a plan for how to deal with it.

Stick to Your Budget
One of the easiest and most common mistakes that afflict homeowners during the building process if stepping outside of your budget. Unless you have unlimited financial resources, you need to set a budget and stick to it.
It can be easy to get distracted by the possibilities presented to you with flashy features and add-ons during the construction phases; however, if you aren't careful, this can easily get out of hand. Make sure that all of your choices are with your budget in mind if you want to come out of your construction process unscathed.
Take Precautions
Erecting a building can be a fascinating process; however, despite the intrigue, these spaces are active sites and this requires caution. Making a plan ahead of time and taking precautions will help ensure that everyone can stay safe and healthy. This is particularly important if you spend any time living in the space where the construction is taking place. You need to make sure that you are sealing off dangers, closing off open vents and every precaution necessary to navigate an active construction site.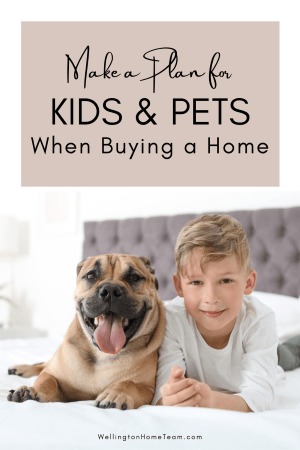 Make a Plan for Kids and Pets
While you can take precautions, kids and pets are often unaware of the dangers present in building phases and you need a plan for them.
Whether you spend time at family members' homes or spend plenty of time outside, getting them away from present dangers is paramount. When developing a plan, keep in mind that construction sites can also be stressful, so you need to have a plan to reduce stress.
How to Stay Sane During a Home Construction Process
Keep in Mind That it Won't Go Perfectly
The reality is that whenever you build something, things may not go perfectly as planned. Being able to acknowledge that gives you the flexibility to go with the flow. By holding onto an unrealistic expectation that things move along without any issue will set you up for a stressful and intense journey. While having a relaxed approach is key, you should also have ways to manage your stress, because this can be exhausting.
Construction projects can be lengthy, complex, expensive, and tiresome; however, they also can leave you with the home that you've always dreamt of. If you are want to have both your dream home and a less stressful process, you can do both with some planning, intention, and perseverance.
Final Thoughts
Building a home can be an exciting time in a person's life, but it can be a stressful one as well. In order to alleviate as much stress as possible, it's important to be prepared and be organized. By doing so you'll know what to expect and can plan accordingly. It's also wise to work with a top Realtor who will be able to guide you through the entire process from start to finish and beyond.
Please consider spreading the word and sharing; How to Stay Sane During a Home Construction Process
Building a new home can be exciting, but it can be stressful too. Here are tips for staying sane during the home building process. #realestate #newconstruction
About the Author
Top Wellington Realtor, Michelle Gibson, wrote: "How to Stay Sane During a Home Construction Process"
Michelle has been specializing in residential real estate since 2001 throughout Wellington Florida and the surrounding area. Whether you're looking to buy, sell, or rent she will guide you through the entire real estate transaction. If you're ready to put Michelle's knowledge and expertise to work for you call or e-mail her today.
Areas of service include Wellington, Lake Worth, Royal Palm Beach, Boynton Beach, West Palm Beach, Loxahatchee, Greenacres, and more.
How to Stay Sane During a Home Construction Process