Should I Hire a Listing Agent to Sell My Home?
If you are thinking about selling your home, you may be wondering whether you should hire a listing agent or sell it directly as a For Sale By Owner (FSBO). While some people may make selling a home on your own sound like a walk in the park, they tend to leave out the most important details that end up costing a whole lot of money and time. In fact, a lot of FSBO sellers do so much legwork and aren't able to sell.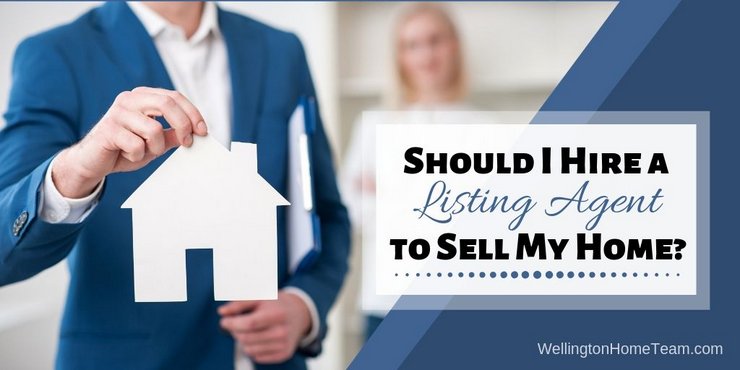 Do you recall the entire process of buying a home and going through the mortgage process? Well, selling a home on your own is much harder. In this article, we walk you through the reasons why hiring a real estate agent to sell your home might be in your best interests. In addition, we've included important questions to ask yourself before making a final decision.
Benefits of a Hiring a Listing Agent
1. A listing agent does this for a living:
Selling a home is not as easy as it sounds. The amount of paperwork involved, handling showings, negotiations, the inspection, appraisal, back-ups and so much more make the whole process a rollercoaster for the untrained. Luckily for you, a listing agent does this type of work on a daily basis and can be your tour guide from start to finish.
2. A listing agent knows the market:
A listing agent is well versed with what buyers in your area are looking for. The price at which homes in your neighborhood are selling for. What the competition is offering home buyers. What features are selling points, which ones are not, and how best to present your home to prospective buyers? Overall they know what to do to make your home sell faster and for top dollar. With all of this in mind, hiring a listing agent is in most people's best interests.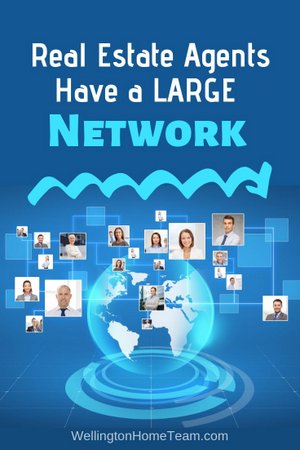 3. A listing agent knows how to screen buyers:
Having a listing agent means that only qualified buyers will come to your home for showings, thus barring the unqualified ones from wasting your precious time. Your agent will also shield you from the irrational demands of some buyers, and advise you on the best decision once an offer is received.
4. A listing agent knows how to showcase your home:
When selling your home, the top priority should be to maximize the selling price. A good real estate agent can make suggestions that will help you sell your house fast, and at the best price.
There are several things that you should know before you put your house on the market. Simple things, such as doing repairs & renovations, or properly de-cluttering a home can get more money into your pocket from the sale. A good listing agent will advise you accordingly.
5. A listing agent can properly market your home:
High visibility and maximum exposure for your home is one of the many reasons to have a listing agent. From access to several marketing channels, social media networks, multiple listing service and connections with other real estate agents, your listing agent has all the tools to properly market your home and sell it for a premium price in the shortest time possible.
6. A listing agent knows how to negotiate:
Top listing agents negotiate expertly, and unlike most sellers, are able to disassociate themselves from the emotional attachment they may have with the home. After all, it is a part of their job. A good listing agent will not only present your home in the best light, but will also negotiate the best terms for your home. At the same time, they will maintain professionalism and confidentiality throughout the sale.
7. A listing agent can deal with inspection/appraisal issues:
There are several benefits of an agent during inspection and appraisal. For one, if the appraiser has questions about the house, area or comparables the agent will be able to answer them. A listing agent can also point out things that can help raise the value of your home. This greatly helps in expediting the whole process and lowers the chances of the home under appraising. When it comes to the inspection a listing agent knows what's customary and what's not. Whether or not a seller should make repairs, credit the buyer and do absolutely nothing.
8. A listing agent can manage the transaction process for you:
Just because a seller accepts an offer doesn't mean it will actually close. In fact, finding a buyer is often the easy part of selling a home, making sure it closes is the difficult part. From dealing with low appraisals to open permits top agents know what to do to keep the sale on track. They also know the legal ins and outs of the contract.
Things to Consider When Selling for Sale by Owner
1.  What's your experience selling real estate? 
If selling real estate isn't your full-time job you may want to leave it to the professionals. Even part-time agents may not have the necessary market knowledge and resources to obtain top dollar for their home. Full-time agents have more experience, market knowledge, and can successfully overcome any buyer concerns. Plus, they will be able to negotiate the best price for your home and get it to the closing table.
2. How will you market your home?
A listing agent has several avenues to market your home. This includes their own database of potential buyers who are interested in living in your neighborhood. Access to the MLS, thousands of real estate websites and social media accounts geared towards real estate.
You, on the other hand, probably don't have this type of ready market. Gone are the days of being able to stick a for sale sign in your yard and selling your home. A majority of buyers turn to the internet or their agent, they no longer drive around looking for properties. So unless you have an expansive marketing plan, which costs money, you may have a difficult time finding a buyer.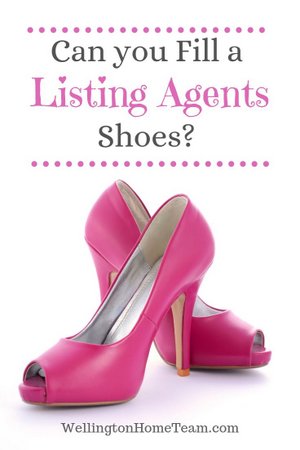 3. Do you know how to handle a real estate transaction?
You may not have the time to understand all the nuances of selling homes. For instance, understanding the local market, qualifying buyers, following up their lender, attending inspections, the appraisal, making sure there is a clear title and more isn't always easy. In fact, simply repairing and renovating a home to make it presentable for prospective buyers is a lot more trickier than most people expect.
4. Do you know the real estate laws?
A licensed listing agent will be up to date on the legal requirements of selling a home and will advise you throughout the sales process. If you are selling a home on your own, you will have to learn about all of these laws and if something isn't done properly liability could fall on you. Not only that you could jeopardize the sale altogether. If you decide to go FSBO hiring a real estate attorney is highly recommended.
5. Are you able to obtain top dollar for your home?
Even if you save money on commissions, you may not get what your home truly deserves. Research shows that For Sale By owner homes usually get lower prices than those sold by agents. Why? Because most buyers will automatically deduct the real estate commission from the value of your home when submitting an offer. And if you decide to cooperate and pay a buyer's agent they will be negotiating the best deal for their client, not you.
Final Thoughts
Navigating the do-it-yourself route when selling a home is extremely overwhelming. Hiring a listing agent to guide you through all of the ups and downs, while dodging the obvious pitfalls, will not only get you a sale faster, but also ensure you get top dollar for your home. A top Realtor tends to not only pay for themselves but nets a seller more money too!
Please consider spreading the word and sharing; Should I Hire a Listing Agent to Sell My Home?
Finding a buyer for a home is typically the easy part, the real difficult part is getting from contract to closing. Is this something sellers can handle? #realestate #homeselling
Additional Real Estate Advice
Not all listing agents are created equal. In fact, the novice seller probably has no clue they even hired a bad real estate agent. However, there are red flags, like horrible photographs of the property and it's these red flags that need to be addressed. In some cases that agent may need to be fired altogether.
If you're selling a home with pets

it's imperative to be prepared. From cleaning your house inside and out to removing pets along with their belongings during showings, these are just a few things every home seller needs to do. While removing pets for showings may not be easy it is a must. Not every home buyer loves pets and even the ones that do don't want to see them.

Sometimes your home may sit on the market and not sell

. If you're a for sale by owner that could easily be the reason. However, if your home is listed with an agent they should be able to tell you why it hasn't sold. Is it overpriced? Is it a strong buyer's market in your area? Does your home not show well? There may be one or several reasons why your home isn't selling and in order to have a successful sale you'll have to address the reasons.

First impressions are everything when it comes to selling a home. The minute a home buyer drives up they are already judging your home and by the time they walk through the front door they may have already made a decision. So you'll want to make sure you make an excellent first impression and take the necessary steps to prepare your home for sale.
There are so many reasons to love Real Estate Agents, they can bring a lot to the table. From knowing the real estate market to being able to process a transaction they can alleviate a lot of unnecessary stress that a majority of for sale by owners go through. However, it's important to find a top Realtor in your area.
About the Author
Top Wellington Realtor, Michelle Gibson, wrote: "Should I Hire a Listing Agent to Sell My Home?."
Michelle has been specializing in residential real estate since 2001 throughout Wellington Florida and the surrounding area. Whether you're looking to buy, sell or rent she will guide you through the entire real estate transaction. If you're ready to put Michelle's knowledge and expertise to work for you call or e-mail her today.
Areas of service include Wellington, Lake Worth, Royal Palm Beach, Boynton Beach, West Palm Beach, Loxahatchee, Greenacres, and more.
Should I Hire a Listing Agent to Sell My Home?