7 Awesome Tips to Create a Bedroom Oasis
It's no secret that a bedroom should be a relaxing and stress-free space. After all, it's where you go to rest and rejuvenate each night! Creating a bedroom oasis can be tricky- but it's definitely worth the effort! A cluttered bedroom will only add to your stress levels, so keeping the space as clean and organized as possible is important.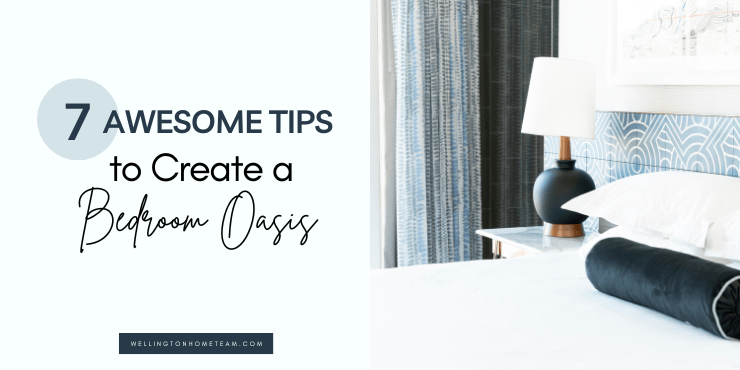 If you are wondering how to create a bedroom oasis, this article is for you! Let's discuss the seven tips for creating the perfect bedroom oasis!
Transform Your Bedroom with these 7 Tips
Create a calm and relaxing environment with soothing colors and textures
When creating a bedroom for optimal sleep health, there are a few key things to remember. First, it's important to create a calm and relaxing environment. 
You can achieve this with soothing colors and textures. Soft blues and greens are often considered the most calming, but ultimately it's up to you to choose what works best for you. Secondly, avoid stimulating activity before bedtime. This means no watching television or working on the computer in the hours leading up to sleep. Instead, opt for a quiet activity like reading or taking a bath.
Finally, consider adding some relaxing elements to your bedroom oasis. This may include a diffuser with essential oils or a sound machine. By creating a space conducive to rest, you'll be on your way to getting the best possible sleep.

A firm mattress might just be what you need
Let's face it- we all spend a lot of time in our beds. Whether we're catching some much-needed Z's or just spending some time winding down at the end of the day, our beddings should be a haven that we can retreat to when we need some relaxation. A few key elements must be kept in mind when creating the ideal bedroom. Of course, you'll want to choose stylish and functional furniture. But one of the most important considerations is the mattress.
A firm mattress is ideal for both comfort and support. It will help you to get a good night's sleep and wake up feeling refreshed and ready to take on the day. In addition, a firm mattress will provide the support you need to prevent back pain or other health issues. Remember, you'd want to take your time and find one that meets your specific needs. A firm mattress is an excellent choice for anyone who wants to create the perfect bedroom.

Add some plants or flowers to create a natural atmosphere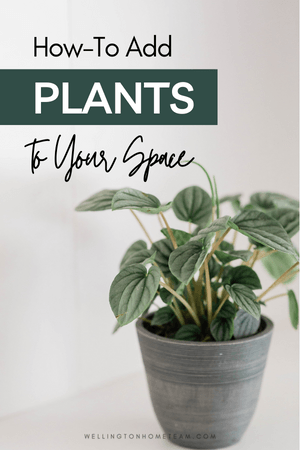 Flowers go a long way in adding color and life to any room and can help transform a space into an oasis. Adding a few key floral arrangements or even some potted plants can greatly affect how calming and inviting a space feels. 
If you're unsure where to start, consider adding a small bouquet to your nightstand or placing a potted plant near the window. Not only will this help boost your bedroom's aesthetic, but it can also help purify the air and boost your mood.
Another great way to turn your bedroom into an oasis is by adding some scented candles or diffusers. Scents like lavender and chamomile are known for promoting relaxation, so they're perfect for helping you unwind after a long day.
Check out these 7 tips to help transform your space into a stylish and inviting retreat. These will help you create the perfect bedroom oasis. #realestate #homedecor Click to Tweet

Hang blackout curtains to ensure optimal darkness levels for sleeping
Blackout curtains block out all light, creating optimal darkness levels conducive to sleep. Not only will you sleep better at night, but you'll also feel more rested and energized during the day.
If you don't want to invest in blackout curtains, another option is to use a sleep mask. Sleep masks work by blocking out all light, just like blackout curtains. However, they can be less effective than curtains because they don't always seal out all light completely. If you have a particularly light-sensitive bedroom, using blackout curtains and a sleep mask may be the best option.

Install dimmer switches so you can control the amount of light in your room
There's nothing worse than being jolted awake by a bright light first thing in the morning. Or trying to relax in bed at night with harsh overhead lighting glaring down. Dimmer switches give you the power to create the perfect lighting for any situation, so you can always feel comfortable in your bedroom. Plus, they can also help save energy by reducing the amount of electricity you use.

Use cozy textures like flannel sheets, faux fur blankets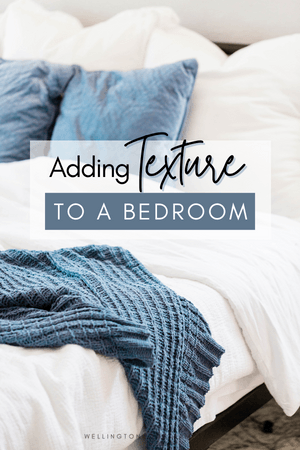 Suppose you want to create a bedroom that feels cozy and inviting; use textures like flannel sheets and faux fur blankets.
These materials add visual interest and tactile appeal, making it easy to snuggle up and relax. Plus, they're great for layering so you can stay warm all winter.
Furthermore, you'd want to ensure your bedroom furniture is comfortable and inviting. A plush bed, cozy chair, and soft throw pillows will make your bedroom a haven you'll never want to leave.

Flooring matters too
The right flooring can help create a warm and inviting space that feels like your personal retreat. There are a few things to keep in mind when selecting the right flooring for your bedroom oasis.
First, you'll want to think about the overall style of your space. Hardwood floors might be the right choice if you're going for a more rustic look. If you're aiming for a more modern aesthetic, consider laminate or vinyl flooring.
Finally, you'll need to think about your budget. Flooring can be one of the most expensive aspects of creating the perfect bedroom, so you'll want to ensure you select something within your price range.
Final Thoughts
There it is – 7 awesome tips for making your bedroom an oasis. By following these tips, you can create a stylish and inviting space, making it the perfect retreat from the rest of the world. So what are you waiting for? Start planning your dream bedroom today!
Please consider spreading the word and sharing; 7 Awesome Tips to Create a Bedroom Oasis
Check out these 7 tips to help transform your space into a stylish and inviting retreat. These will help you create the perfect bedroom oasis. #realestate #homedecor
About the Author
Top Wellington Realtor, Michelle Gibson, wrote: "7 Awesome Tips to Create a Bedroom Oasis"
Michelle has been specializing in residential real estate since 2001 throughout Wellington Florida and the surrounding area. Whether you're looking to buy, sell or rent she will guide you through the entire real estate transaction. If you're ready to put Michelle's knowledge and expertise to work for you call or e-mail her today.
Areas of service include Wellington, Lake Worth, Royal Palm Beach, Boynton Beach, West Palm Beach, Loxahatchee, Greenacres, and more.
7 Awesome Tips to Create a Bedroom Oasis