The Best Bathroom Remodeling Guide for 2023
A glance at Pinterest and you will be swooning over hundreds and thousands of modern bathroom designs. The key influencer for this rise in demand has been the search for a better home with highly fashioned and feature-rich bathrooms among other considerations. Those who cannot move to another house are becoming interested in transforming their bathrooms with minor to major changes.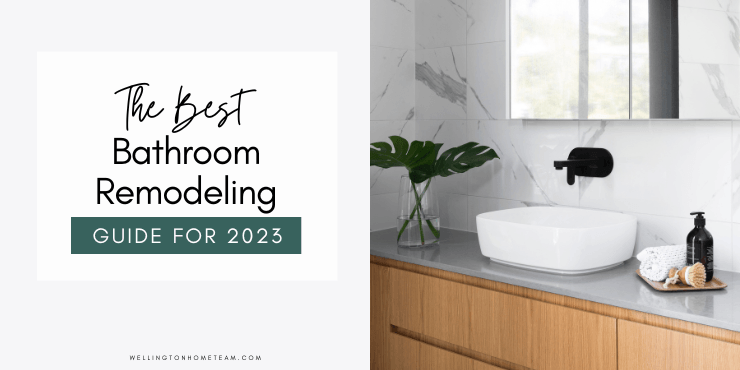 Bathroom Remodeling Guide
If you think your bathroom needs some innovation or could use a few more features, you must start planning it right away. With so many amazing design options and modern accessories available in the market, you will have a great time working on your bathroom remodel.  
Bathroom: The Changed Definition 
The role of a bathroom was once limited to a place where you go take a shower and relieve yourself. However, with time, this practical space of your home has evolved and today has a lot more to offer- from pampering to some 'me time and relief from the rushed-up life. An update can ensure that your bathroom is at par with modern standards and you are making the best use of it. 
So, How Do We Go About a Bathroom Remodel?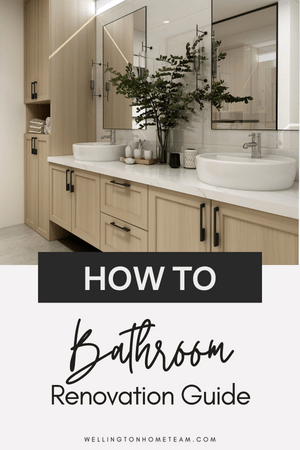 This post is a step-by-step guide to remodeling a bathroom and making it way more useful to you than it already is.
The key to a successful bathroom remodel is having a solid plan in place. You must be prepared to face some technical challenges and acquire professional help at some times (unless you have the required skills) when working on a bathroom remodel.
It is important that you follow this guide to ensure your bathroom remodel project generates the desired results. 
Evaluate Your Bathroom Space and Needs
Before you start planning, evaluating the bathroom space available and aligning it with your needs is important. Of course, you will use the bathroom for bathing purposes but what else do you expect from the space available? Do you want to have a spa-like experience or a bathroom that allows some me time with your partner or a modern space where you can rewind and rejuvenate?
Depending on your needs, you will have to choose the right fittings and fixtures. This is the time when you can change everything about your bathroom and design it the way you always dreamt of, so do not shy away.
Once you have determined the needs, you must start measuring the bathroom. Take dimensions with core details such as windows, doors, and any other fixed feature of the bathroom into consideration. 
Now make place for a loo, basin, bath, and shower in the dimensions. You must rearrange them in the way you want the bathroom to be and achieve the best layout. When doing so, take great care of efficiency and workflow. There are plenty of bathroom remodel planning tools that will help you with your bathroom layout.
Planning a bathroom, as aforesaid, requires professional wisdom. You can always as a professional bathroom designer visit your home and offer you ideas. Or, you can reach out to the internet and browse the web for some trending bathroom design ideas.
Both ways, you will get a lot of information about the latest materials and technology to use. 
Make a Budget
Bathroom renovation costs can add up quickly and moving ahead without a budget is a waste of time and resources, you do not want to break the bank or overextend yourself when remodeling a bathroom.
So make sure you come up with a realistic budget and leave room for unforeseen problems. And if you have limited funds, which most of us do, there are a lot of resources on how to remodel a bathroom on a budget.
Move Ahead, Preferably with Professionals
Once you have your budget, bathroom design, and expectations set, you must get professional help. Remodeling a bathroom on your own can be a tricky project to undertake as it demands a premium level of skills and equipment. It is best to partner with a bathroom remodel company and let the professionals handle your requirements. 
Even if you have professional bathroom decorators handling the project, do not miss out on supervising the process. Be an active part of the entire project and ask for updates from time to time. This will show your concern and attentiveness towards the project and you will get better quality results. It will also help stick to your bathroom renovation timeline.
When working on a bathroom remodeling project do not forget to ventilation, lighting, and storage, have realistic expectations and let the project run at its natural pace. The professionals would offer you a realistic timeline of the project and will try their best to meet the deadlines.
Final Thoughts
Bathroom remodeling is also a great way to add value to your home. A simple bathroom makeover or a complete bathroom renovation can help increase the value of your home. It can also be one of the more simple home renovations that always adds value.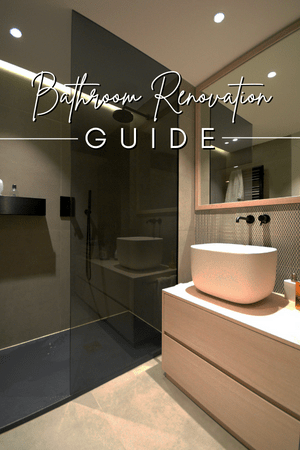 While bathrooms tend to be one of the smallest rooms in a home they can be one of the most expensive and time-consuming to remodel. So it's important to have a plan before you start this project because if you don't it can become very costly and timely, not to mention stressful.
A lot of homeowners especially those with large families use all of their bathrooms, so being one bathroom down can create some challenges and new obstacles. Which is one of the many reasons this type of project needs to be completed as soon as possible.
Having a detailed plan in place will help achieve this transformation.
Please consider spreading the word and sharing; The Best Bathroom Remodeling Guide for 2023
Are you getting ready to remodel your bathroom? If so our latest bathroom remodeling guide is sure to help you with this project! #bathroomrenovation #howtoguide
About the Author
Top Wellington Realtor, Michelle Gibson, wrote: "The Best Bathroom Remodeling Guide for 2023"
Michelle has been specializing in residential real estate since 2001 throughout Wellington Florida and the surrounding area. Whether you're looking to buy, sell or rent she will guide you through the entire real estate transaction. If you're ready to put Michelle's knowledge and expertise to work for you call or e-mail her today.
Areas of service include Wellington, Lake Worth, Royal Palm Beach, Boynton Beach, West Palm Beach, Loxahatchee, Greenacres, and more.
The Best Bathroom Remodeling Guide for 2023