6 Things To Consider When Planning a Home Addition 
A home addition is a great way to convert your home's space for extra functionality and comfort. It allows you to create a necessary space, like an extra bedroom, a specialized space, like a music room, or increased storage. Home additions can be costly and complicated, especially if full rooms are being added to the existing structure. They may involve changing your home's floor plan by installing new foundations and frames. 
Thankfully, there's quite a variety of building materials to choose from. For instance, steel building additions are popular because they're cost-effective, easy to install, and durable. They can be used even if your current building isn't made from steel. They're mostly used for roof extensions in decks, patios, and gazebos. They can also be used in end walls or as secondary framing. You can choose from those manufactured in the US or any other brand you're familiar with. 
There are a few things you'll, however, have to consider when you want to build a home addition. These include the following: 
Set Your Budget In Line With Available Funds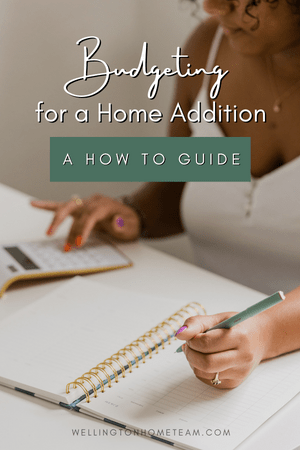 Having an idea of how you want your home addition to look like without a budget tends to lean towards fantasy than reality.
Your budget will largely depend on the extent and type of your home addition. Do you want to build a small home addition or a large addition?
Moreover, contractors can only present you with ideas according to your budget. It's, therefore, important to do your research beforehand to get a rough estimate of home addition costs.
Your budget should match the available funds. And, even if you're seeking funding from the bank, they'll need figures to work with. 
Design With Functionality In Mind 
While your home addition will be determined by your local authority's requirements and your objectives, the designer you work with should do more than help you choose the right fixtures and paint. With the help of an architect, a professional designer should look at your home's structure and floor plan to make a practical, attractive, and cost-effective addition to your home.
Furthermore, the addition should blend with your family's lifestyle and its intended need. Building a home addition should fit seamlessly with the rest of the house, such that it won't feel like they're two different houses. It should add to your home's exterior appeal. 
If you are planning a home addition there are many things to consider before you jump in with both feet and here are the top 6 considerations to make. #homeaddition #realestate
Know Why You Need The Extra Space 
Adding an addition to your home requires careful thought and consideration. You should ask yourself if the addition you seek is necessary. When you put your house on the market, will it appeal to future home buyers?  Does the home addition solve your space or functionality problem?  You may think, for instance, that you require an extra room, while, in reality, you need extra storage. 
Working with an architect or contractor is the simplest way to get practical advice and solutions to accomplish your mission. They'll help you figure out things like whether adding a kid's playroom is better than converting an existing space to a playroom, then adding an extra bedroom instead. This is because a bedroom will add more value to your home than a playroom. 
Get The Right Construction Team 
There's nothing better than having a team you're comfortable working with. Not people who'll talk over you and want their ideas implemented over yours. A good team will brainstorm ideas while involving everyone, and is composed of people who'll listen to you even as they give their professional advice on what will or won't work. The team should also be able to work together so that the project can be completed successfully and within set timelines. 
Available Space And Property Lines 
You can only work within specific boundaries in your plot when making home additions. Depending on the existing structure, you may find that you can only extend sideways or upwards. You'll also have to consider power lines, utility poles, trees, or other obstacles. 
The law also specifies how close to your neighbors you can build. 
Inform Your Immediate Neighbors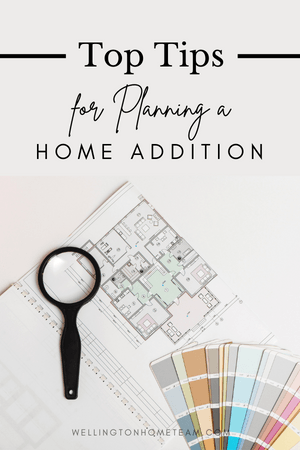 Construction comes with many disruptions that don't only affect you and your family, but your neighbors as well.
The noise, debris, and dust coming from the home addition can become a nuisance to your neighbors. It's only fair that you inform them of your plans well in advance. Let them know the project's timeline, so they know how long they'll have to keep up with the inconvenience.
It'll also enable them to make the necessary adjustments, like using a different entrance or opening up another side of their home during the pendency of the construction. 
Final Thoughts
When planning your home addition, be prepared to incur hidden expenses. For instance, the additional square footage will attract higher property taxes. You'll be required to upgrade your septic tanks if you add extra bedrooms and washrooms. And, you may also encounter hidden property damage in the process that'll need repair.
Please consider spreading the word and sharing; 6 Things To Consider When Planning a Home Addition 
If you are planning an addition to your home there are many things to consider before you jump in with both feet and here are the top 6 considerations to make. #homeaddition #realestate
Popular Home Addition Questions
How much does a home addition cost? The cost of a home addition can vary significantly depending on several factors, including the size and complexity of the addition, the location of the home, the materials used, and the level of customization desired. Without specific details, it's challenging to provide an accurate estimate.
However, the average cost to build a home addition in the United States can range from $20,000 to $200,000 or more. This range is quite broad because it includes everything from smaller room expansions to extensive multi-room additions or even adding an entire second story to a house.
To get a more precise estimate on how much an addition will cost or a home addition cost per square foot it's recommended to consult with local contractors or construction professionals who can evaluate your specific requirements and provide you with a detailed cost estimate based on your location and project specifications. They will take into account factors such as labor, materials, permits, architectural design, plumbing, electrical work, and any additional features or finishes you desire.
Remember, it's essential to plan your budget carefully and consider all associated costs, including potential unexpected expenses and contingency funds. It's also wise to obtain multiple quotes from different contractors and compare them to ensure you're getting a fair price for the desired work.
Is it worth putting an addition on my house? Deciding whether it's worth putting an addition on your house depends on various factors, including your specific needs, budget, long-term plans, and the potential return on investment (ROI). Here are several things to consider:
Space Requirements: If you're feeling cramped or need additional functional space, an addition can be a worthwhile investment. However, do you have the space to build up or build out?
Cost vs. Value: Consider the potential ROI of the addition. While home additions can add value to your property, it's essential to evaluate the market conditions in your area. You should consult with a Realtor, and determine if the expected increase in home value justifies the cost of the addition. Sometimes it might be financially wiser to buy a larger home instead of doing a home addition.
Financial Feasibility: Assess your budget and determine if you have the financial means to undertake a home addition project. If you don't have the cash on hand you'll have to find out how much it will cost you to obtain a loan, if you even qualify for one.
Long-Term Plans: Consider your long-term plans for the property. Are you planning to stay in the house for many years, or do you anticipate moving in the near future? If you plan to sell the house soon, it probably doesn't make much sense to go through the home addition process or cost. However, before making a decision consult with a top Realtor in your area.
Alternatives: Explore alternative options to meet your needs, such as remodeling existing spaces, reconfiguring the layout, or optimizing the use of available space. These options might be more cost-effective and still provide the desired functionality without the need for an addition. It may even be wise to consult with a professional organizer to see if they can improve the functionality of your home.
Ultimately, the decision to put an addition on your house is a personal one that should align with your specific circumstances and goals. It's advisable to consult with professionals, including contractors, real estate agents, and financial advisors, who can provide insights tailored to your situation and help you make an informed decision.
About the Author
Top Wellington Realtor, Michelle Gibson, wrote: "6 Things To Consider When Planning a Home Addition "
Michelle has been specializing in residential real estate since 2001 throughout Wellington Florida and the surrounding area. Whether you're looking to buy, sell or rent she will guide you through the entire real estate transaction. If you're ready to put Michelle's knowledge and expertise to work for you call or e-mail her today.
Areas of service include Wellington, Lake Worth, Royal Palm Beach, Boynton Beach, West Palm Beach, Loxahatchee, Greenacres, and more.
6 Things To Consider When Planning a Home Addition