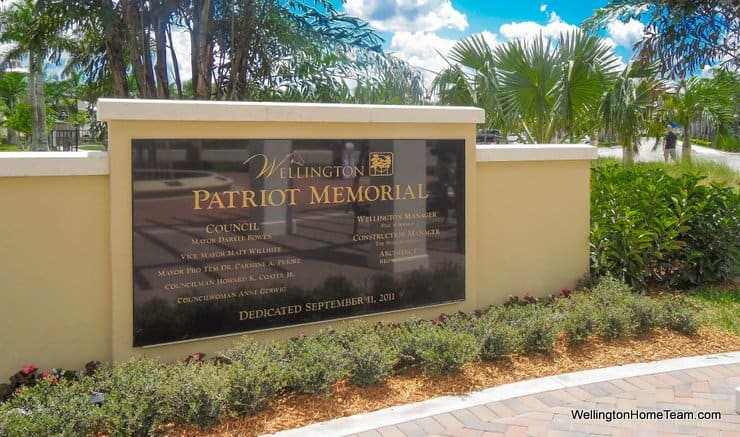 Wellington FL Patriot Memorial | Honoring our Heroes
September 11th, 2011 marks the 10th anniversary of 9/11, a day that will be remembered forever and a day that the Village of Wellington has chosen to commemorate by creating a beautiful Memorial. The 9/11 Memorial in Wellington has rightfully been named the Patriot Memorial and place where people can honor and remember those who died in the September 11th attacks.
The Patriot Memorial in Wellington features a steel beam from the south tower of the World Trade Center, which was an exterior column panel seven floors below where United Airlines flight 175 impacted, to be exact its steel beam C-46.  This steel beam arrived in Wellington Florida back on December 4th, 2010 and later that month as part of the holiday parade.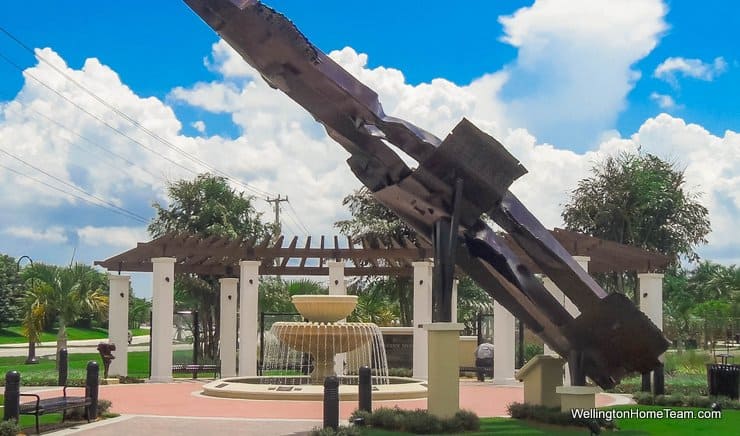 On September 11th, 2011 an eternal flame will be lit on the top of the fountain, which is located in the center of the Patriot Memorial. Nearly 3,000 people died that day and over 400 were first responders who heroically perished performing their sworn duty. Under the pergolas sits four glass panels etched with the names of everyone who lost their lives on that tragic day.
The Patriot Memorial was designed by REG Architects, Inc. and"represents the immeasurable loss of life and its calming renewal.
The Patriot Memorial is located at the entrance to the Town Center in Wellington Florida at 12300 Forest Hill Blvd.
Wellington FL Patriot Memorial Honoring Our Heroes