Wellington Florida Rental Tip #9: Move in Day!
Renting a home in Wellington Florida can be a challenge with the lack of inventory, so I have created a series "Wellington Florida Rental Tips," which will hopefully guide you through the process of renting a condo, villa, townhome, or single-family home in Wellington Florida. If you are looking to rent an apartment in Wellington some of these tips may not apply.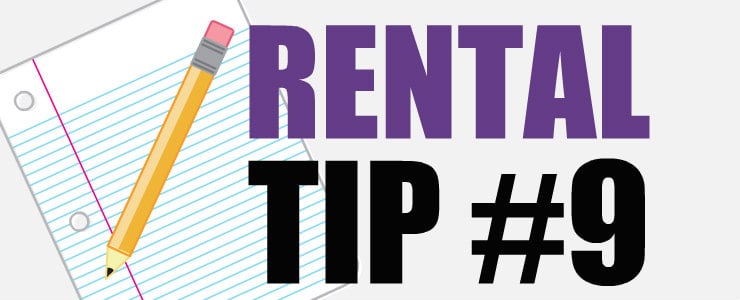 Rental Tip #9: Move in Day!
The day of moving into your new Wellington FL home has finally arrived! The first thing you will want to do is complete a walkthrough of the home and note any broken, missing, or damaged items. This is necessary in order to protect your security deposit. After you have completed the walkthrough you will want to have your agent, the listing agent, and the landlord sign off on the final walk-through inspection addendum if at all possible. Although it's common for landlords not to be present the day of move in, so make sure to have their agent sign off acknowledging these items.
If you have any unpaid balance due to the landlord you will pay the remaining amount due on the day of move-in, which has to be in certified funds, such as a cashier's check.
The last step will be getting the keys to the unit, clubhouse, and/or mailbox and make sure you have all of the landlord's contact information; cell phone number, home phone number, and/or e-mail address.
If you need help finding a home for rent in Wellington Florida feel free to fill out our online Rental Questionnaire and we will send you a list of rentals that meet your needs. You can also read more about Tips and Expectations when renting a home in Wellington Florida.
Wellington Florida Rental Tip #9: Move in Day!