What Does a Property Surveyor Do? Top 6 Questions & Answers
Odds are at some point in your life you've encountered a property surveyor. They're usually the ones standing in the middle of the road with what appears to be a tripod or sticking flags into the ground. However, do you know what a property surveyor is or what they do? Below is a great guide answering the most popular questions about property surveyors.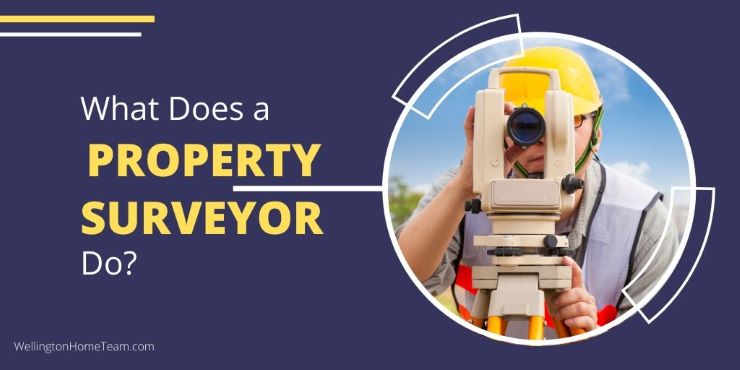 Top Q&A About Property Surveyors
1. Who is a Property Surveyor?
A property surveyor also commonly referred to as a boundary or land surveyor is a person who makes precise measurements of a parcel of land to determine property boundaries. This is to establish boundaries when new parcels of land are being developed or to confirm already established boundaries.
2. What Does a Property Surveyor Actually Do?
A property surveyor will take measurements, record the results and verify the accuracy of the data for a specific parcel of land. Sometimes the land may be vacant while other times a home or building may be present. Next, the surveyor will prepare plots, maps, and reports for the type of survey ordered. Common types of surveys prepared; boundary survey, mortgage survey, topographic survey, new construction survey, alta survey, fence survey, addition survey, plot plan survey, as-built survey or stacked site survey.
However, before the surveyor even heads out to a property with their surveying equipment they'll do research. They will investigate the history of the property; research land records, survey records and land titles. They also may perform a title search to see if there are any discrepancies in ownership.
3. Who Needs a Property Survey?
Anyone can have their property surveyed by a property surveyor. However, most people will hire a survey company when they're buying a home, building a home, adding on an addition, or installing items such as a fence or swimming pool.  Most mortgage or title companies will require a copy of a survey prior to closing on a property, but they're not required everywhere.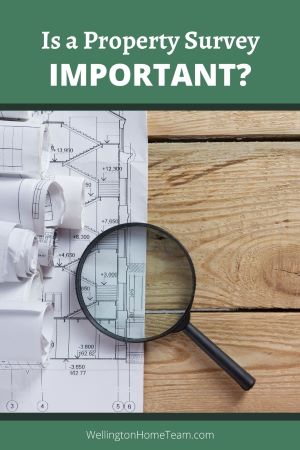 4. Is a Property Survey Important?
Absolutely! If a person is buying, building, or having a dispute with a neighbor a survey is vital. In addition to showing the boundaries of their property, it will also show easements, public/private roads, and more.
Plus, it will establish if there are any encroachments on a  property, which a title company will not issue title insurance until they confirm there are no encroachments on the property.
It's not uncommon for people on large parcels of land to intentionally or accidentally extend their fence onto their neighbor's property. The same goes for planting trees and adding movable structures like a swing set or storage shed.
5. How Much Does a Property Survey Cost?
The cost of a survey varies and depends on a few things, like the amount of property the property surveyor has to survey, the location, how difficult the job will be, and the type of survey ordered. It also depends on the company hired to do the job, but the average cost of a survey is $350-$650 for a single-family home.
Who pays for the survey? Usually, the property owner unless it's for a real estate transaction, then the home buyer would pay at closing or in some instances upfront.
6. How Do Homeowners Prepare for a Survey?
Unlike a home inspector who needs access to the interior of a home, a surveyor does not, they only need access to the exterior. Therefore, there isn't much preparation a homeowner needs to do for a survey.
They just need to make sure the surveyor has access to the entire property. So any locked gates will need to be unlocked. If pets are roaming free on the property they will need to be secured for the property surveyor's safety so there are no obstructions. If the property is located in a gated community they'll need to be provided with instructions for gate access. Do they need to be called through the gate or is there a gate code they need to dial? Typically survey companies don't provide an exact time of when they'll be arriving, but they generally do provide a date and timeframe.
Common Terms on a Survey
Legal Description
A geographical description of real estate that identifies its exact location and boundary lines.
Easements
When a property has an easement the owner still owns the land but others have the legal right to access the property. The three most common types of easements are utility, right of way, and HOA.
A utility easement typically grants utility companies to run or service powerlines or cable lines on the property.
A right-a-way easement is when a neighbor may have to pass through the property to access a main road. This is common when two neighbors share the same driveway, but the driveway entrance is only on one neighbor's property.
 HOA easements are common when a property is located in a community that has a homeowners association. The HOA may own the easement, which the owner has access to, or vice versa.
Please consider spreading the word and sharing; What Does a Property Surveyor Actually Do? Top 6 Questions & Answers
Everyone has encountered a property surveyor, but do you know what they do? This guide shares what property surveyors do and answers other popular questions #propertysurvey
Popular Property Survey Questions
How do I get a survey of my property? To get a survey of your property you'll need to hire a licensed surveyor. Make sure to research licensed surveyors in your area, obtain quotes, and schedule an appointment for the survey. The surveyor will visit your property, measure and mark the boundaries, and then provide you with a survey report.
Can I get a property survey for free? Oftentimes, you'll be able to contact your local municipality which will have a record of your survey on file from when your home was built. If they have the survey on file they may provide it free of charge or for a minimal free.
About the Author
Top Wellington Realtor, Michelle Gibson, wrote: "What Does a Property Surveyor Actually Do? Top 6 Questions & Answers?"
Michelle has been specializing in residential real estate since 2001 throughout Wellington Florida and the surrounding area. Whether you're looking to buy, sell or rent she will guide you through the entire real estate transaction. If you're ready to put Michelle's knowledge and expertise to work for you call or e-mail her today.
Areas of service include Wellington, Lake Worth, Royal Palm Beach, Boynton Beach, West Palm Beach, Loxahatchee, Greenacres, and more.
What Does a Property Surveyor Actually Do? Top 6 Questions & Answers