A home warranty plan is a type of protective service coverage for a home that can benefit you in many ways. Do not mistake it for home insurance as these policies are quite different. Whereas the insurance mostly covers structural damage to the property, home warranty plans cover appliance and home system repairs.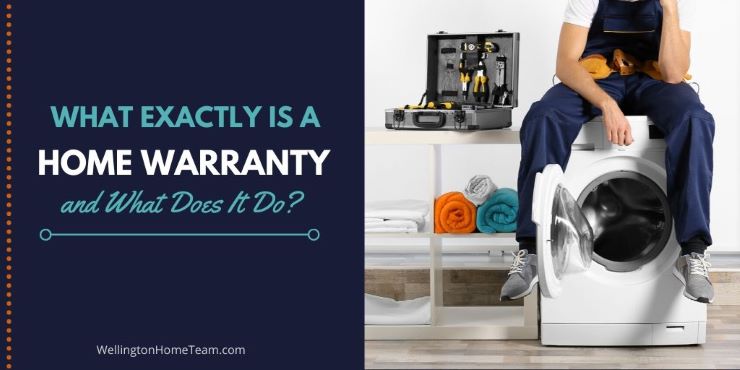 A well-chosen home warranty plan can save the owner from paying huge repair bills on modern appliances. The best thing is that this type of coverage extends far beyond what's included in the manufacturer's warranty. Also, you can cover all your major home appliances and systems with a single home warranty plan. But bear in mind that not all of these policies are equal.
There are nearly 200 home warranty companies in the US today, each offering a selection of options. You need to understand exactly what to look for to choose a plan that won't be a waste of money.
What Does a Home Warranty Plan Cover?
The average home warranty policy costs about $400-600 a year. But the exact costs will depend on your coverage as well as the provider and specific requirements of the state. It's important to understand that this business is not a well-regulated area. This means that the terms of policies and coverage can differ quite a bit from state to state.
A typical home warranty plan would cover:
Furnace/heating system

Plumbing

Washer and dryer

AC system

Ductwork

Doorbell

Water heater

Ceiling fans

Garbage disposal

Electrical system

Oven

Common kitchen appliances
Bear in mind that kind of thorough coverage only comes in "premium" plans. The majority of "basic" options are, usually, very limited and offer little real value.
There are also specialized plans that are designed for maximum benefit in specific situations. For example, there are policies that cover exclusively home systems or appliances. There are also options for home buyers, home sellers, and landlords.
Best of all, the majority of top home warranty providers offer the so-called "optional coverage". It allows customizing their existing plans to add specific items, ranging from roofing to a home spa or pool. This feature makes plans flexible and can add great value to the home warranty service.
Who Can Benefit from a Home Warranty Plan?
In theory, everyone who wants to save money on home appliances or system repairs should be able to benefit from home warranty coverage. But it's not as simple in real life. Homeowners who can benefit from these plans the most are the ones who have new appliances and systems. If you want to protect an old home, the chance is high that your claim would be denied. "Pre-existing issue" is one of the most common reasons for that. Also, premiums would be high.
In the meantime, home sellers can benefit greatly from this coverage. This policy can help sell the home for up to $2,300 more and by 11 days faster. That's how valuable the protection is in the eyes of buyers.
What Exactly Is a Home Warranty and What Does It Do?
You also need to understand that the location matters for home warranty value. For example, Florida is a high-risk state because the local climate speeds up the wear and tear for most appliances and systems. That's one of the reasons why there are many home warranty operators in Florida. But it's also the reason why you need to be doubly careful when choosing a provider and plan here. The level of competition is high in this industry and many companies try to gain an advantage by cutting corners.
As a customer, you are the one who would be paying for this in the long run. There have been many home warranty scandals, even with leading providers. Therefore, you should take your time studying and comparing your options.
Not All Plans Are Equal: What to Look for in a Home Warranty?
As it is with all service providers, home warranty companies differ in the levels of honesty and customer service. You should study their reviews by independent professional sources as well as customer testimonials on portals like Google Reviews and Yelp. This will help you understand whether the provider can be trusted.
Red flags to look out for when studying reviews include:
Frequent claim denials

Slow to reply

Slow to send contractors for repair

Payment delays

Provider is difficult to contact
Best companies should be accredited with the Better Business Bureau or with appropriate authorities in your state. You should also run a simple Google search to learn some news about the company. This will allow you to see if it was involved in any major scandals.
Once you shortlist the most trustworthy and reliable providers in your area, start comparing plans. The most important things to pay attention to in those are:
Coverage terms


What exactly is covered and in what situations? You also need to study any exceptions carefully so you can understand on what bases your claim might be denied.

Coverage limits


Any home warranty contract would have a maximum coverage limit. You should research the

average costs of appliance repairs

to see if those limits are enough to cover them.

Tricky terms


It's common for less honest companies to hide loopholes in the contract fine print. They also often word the coverage terms in a tricky way they later use to get out of paying. You should study the contract carefully to notice any such tricks. Don't be afraid to ask a qualified expert for advice. And never skip reading the contract before signing.

Claim filing terms


Be aware that many home warranty companies make it difficult to even file a claim. Check out exactly what you'll need to do and the time limits you have to do this.
In Conclusion: Benefits Offered by Right Home Warranty Coverage
Home warranty policies can be a great help to homeowners, as well as both buyers and sellers. But this coverage provides real value only when it comes from a trustworthy company. Also, don't forget that available plans are extremely versatile. You should be careful when choosing to make sure you are buying the one that truly offers the best coverage for you. Always take your time to research and compare options.
Please consider spreading the word and sharing; What Exactly Is a Home Warranty and What Does It Do?