12 Reasons Why You Should Own a Condo
Condominiums, if you don't know, are buildings with several housing units combined. Usually, they're attached, but not always. Condominium literally means "shared property" in Latin. It's fitting because while residents own a single unit, everyone shares the common areas, the amenities, and the building itself. Condominiums are now popping up everywhere and one may think, is owning a condo unit worth it? Is it better? Here are 12 things to consider: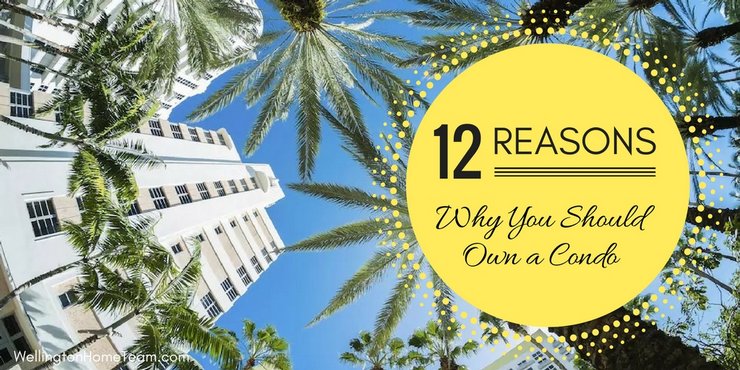 Top 12 Reasons to Own a Condo
1. Luxury
Owning a condo offers lots of luxurious perks without breaking the bank. Many condominiums are designed to be elegant and chic. Deluxe amenities are often available and the expenses are shared by all.
2. Location
Most condominiums are located in the best spots – on the beach or in the heart of the city. Owning a house near the city center is most likely going to be a lot more expensive than purchasing a condo unit in the same vicinity. Most condos sell for only a fraction of what a comparable house would.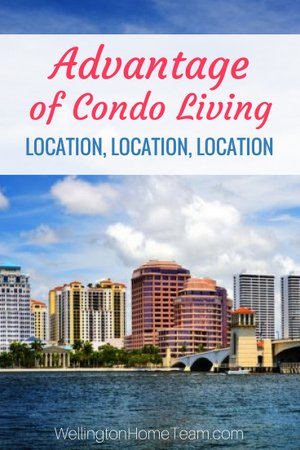 For instance, a waterfront home may cost over $1,000,000 in places like Marco Island, Florida while a similarly sized condo next door might cost less than $500,000.. Purchasing a condo often allows the homeowner to be much closer to their workplace and/or the mall, hospitals, banks, and schools than a house would.
Condominiums located near the beach are the answer for people looking for a second home, but don't want to worry about leaving their house unattended. For people who love to be near the ocean, a beach house can be very difficult to find and not to mention, can be very costly. Condominiums give beach lovers an opportunity to own a place near the water for only a fraction of the cost.
3. Maintenance
Minimal upkeep is one of the perks when living in a condominium. When purchasing a house and lot, homeowners are responsible for the maintenance and the repair issues of the home. With condos, residents do not need to worry about things like replacing lights in the corridors. mowing the lawn or cleaning the pool. All they need to maintain is their own living space. Owning a condominium comes with a monthly association fee, and that usually covers the costs of maintenance of the building.
4. Amenities
Condo living offers amenities that may seem very costly or almost impossible to acquire when you have a house. Most condominiums offer amenities such as swimming pools, fitness centers, bike lanes, tennis courts, children's playground, Wi-Fi and so much more. Some condominiums also offer function halls that residents can rent out for events. Bear in mind that these amenities come with a monthly association fee. These are used for the maintenance of these facilities. However, this is just a fraction of the actual cost that homeowners would typically bear with a house.
5. Security
A safe and secure area is always on the top of the list when people search for a home. Homeowners need to find a good neighborhood with a low crime rate. For additional security, they may want to install security devices such as CCTV cameras and motion detector sensors.
Security is something no one should skimp on. But with condo living, residents don't need to worry about it. In many condominium buildings, there are security cameras and security guards on duty. Plus, the building designs themselves often deter criminal activity. There are also limited entry and exit points and some condos even require access cards. Condo living is perfect for families with kids or single residents living alone.
6. Building Standards
Nowadays, people say that vertical living is safer. That is because buildings are required to follow a specific set of building standards or a structural code. Residents should look into purchasing a condominium unit from leading developers to ensure that your home is sturdy and is able to withstand certain calamities. Like for example, earthquakes. Condominiums are now built to be more resistant to earthquakes, which means condominiums you and your investment are safe.
Is owning a condo right for you? Here are the top 12 reasons why you should, or possibly should not, own a condo. #realestate
Top 12 Reasons to Own a Condo (Continued)
7. Condos are a Great Investment
Condominiums are a great investment. Their value appreciates over time creating profit for the owner. "Pre-buying" condominium unit can be a very good move. Pre-buying means purchasing a unit before during the construction phase of the building. Some people buy the condo unit at this phase as it is sold for a much lower price than when it is actually finished. Some resell the property once it is finished and gain profit from it.
Some investors rent out their condos to tourists or vacationers and use the money to pay off the mortgage of the unit. Beachfront condos are a hit during the summer months. Renting out condos that are near ski resorts during wintertime can potentially bring a lot of money too.
8. Manageable Space
Buying a house and lot has its own benefits and one of them is space. However, for busy working professionals, entrepreneurs, or parents, maintaining a large space can be very time-consuming. Condo units allow residents a manageable space that they can be able to maintain. A manageable space also allows minimal costs, as residents would not need to purchase a lot of stuff to furnish the place. This would help condo owners save money to be put towards more important things.
However, some people still prefer to have a much larger space and condos can still provide the comforts of having a larger home for less than one would pay for a house and lot.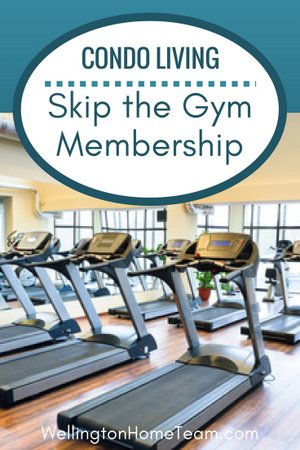 9. Get Fit
For those wanting to get fit but cannot seem to find the time to do so, condo living might just be the solution. Fitness centers are a common amenity in condominium buildings as well as swimming pools. Residents no longer have to drive or commute to the gym before or after heading to work.
Getting active will be much easier this way. Residents can sneak as little time as half an hour to the condominium gym to work out any time of the day. They can also go swimming as it is considered one of the best kinds of exercise. Some condominiums have tennis and basketball courts for sports enthusiasts. Gym membership fees can be scratched off one's monthly budget as well as it is already included in the monthly association fee when purchasing a condo.
10. Child-friendly
Condominiums are child-friendly because first off, condos are safe and secure. Secondly, they include amenities for the kids such as playgrounds and kiddie pools. Social development at an early age can help children prepare for adult life. With condo living, kids can have a fun time in the building going swimming and playing with the children of other residents. Some condominiums also host events for kids such as trick or treating during Halloween, pool parties, slumber parties, and many others. With the building's security features, children also get to live in a safe and secure place inside the condominium.
11. Cheaper Insurance
Insurance is essential nowadays: car insurance, health insurance, house insurance, etc. House insurance can take a big chunk out of the family's annual budget. Condo living can be much cheaper when it comes to ensuring one's home as residents only need to ensure the interior of the place. The condo association's master policy oftentimes covers the insurance for the exterior and the structural aspect of the building so that means cheaper insurance for the resident.
12. Socialization
Living in a condo can provide lots of opportunities for people to interact and socialize with each other. Condominiums can be a perfect living space for young adults who have just moved out from their parent's home and just starting out their adult life. Condominiums offer a sense of community with association meetings and activities like exercise clubs and hosted parties.
Final Thoughts
Because of all these amazing benefits, owning a condominium is now a growing trend. It's cheaper, simpler, and more convenient. All in all, it makes life much easier.
If you found this article, 12 Reasons Why You Should Own a Condo, helpful please give it a share!
Is owning a condo right for you? Here are the top 12 reasons why you should, or possibly should not, own a condo. #realestate
Additional Real Estate Advice
Buying a Condo in Wellington Florida
If you are thinking about buying a condo in Wellington Florida let Wellington Realtor Michelle Gibson guide you through the process. In addition to handling real estate throughout Wellington, Michelle also covers Lake Worth, Royal Palm Beach, Boynton Beach, West Palm Beach, Loxahatchee, Greenacres, and more.
About the Author
 Dan Boyle wrote 12 Reasons Why You Should Own a Condo and is a Realtor® in Marco Island, Florida specializing in waterfront and beachfront property. He is the team leader of The Boyle Team and has authored several in-depth guides to buying Florida real estate and second homes.
12 Reasons Why You Should Own a Condo