Converting Your Garage Into a Home Office | Free Design Guide
Although not so long ago, a home office was considered to be a bit of a luxury, now, with millions of people working from the comfort of their home, it is a must-have. Unfortunately, not everyone has enough space to create one in their living area. However, what most people do have is a garage.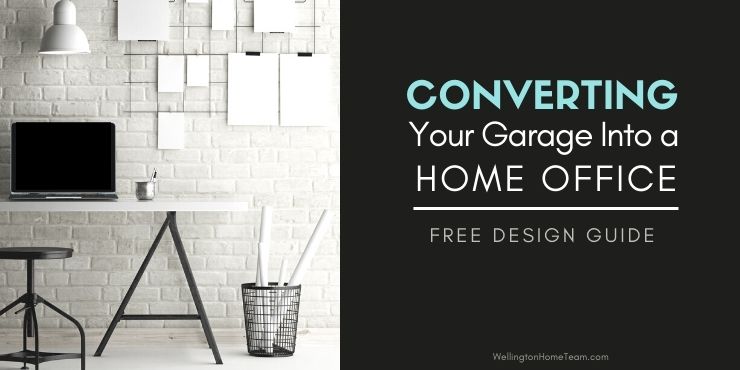 Converting your garage into a home office is actually a very good idea, as not only will you be able to separate your working space from your living space, but also, due to isolation, you'll be able to focus and be productive.
So, how can you transform your garage into a home office? It's actually relatively easy. So, let's get started with these garage conversion ideas and tips.
Outline the Space
One of the first things you should do is determine whether a full conversion is necessary, or you'll be able to set up a small workspace without the need to kick the vehicle out. Draw up a sketch, and figure out the best option.
Instead of changing the whole space into an office, many people use only a part of it for working purposes so that they still can easily store their car. If your garage is full of junk, think about where you can relocate it, and calculate how much space you'll have when you clean it out.
Think About the Garage Door
When converting your garage into a home office or another room, many people don't know what to do with the garage door.
Well, the first thing you should do is repair it if it needs to be repaired – especially if you have been putting it off for a while now. A damaged garage door is not only not aesthetically pleasing but also makes your house less energy-efficient and is a security liability.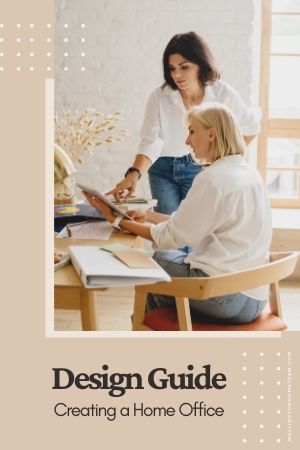 You can either take care of the door by yourself or hire a repair company. However, when choosing the latter, remember to look for a reliable one. What's more, if a serious issue occurs unexpectedly, plenty of businesses offer a 24-Hour Emergency Garage Door Repair Service, which means that you can get it fixed at any time. This is especially helpful if, for instance, you have other appointments booked (e.g., to install a new floor), and you don't want a broken garage door to ruin your plans. 
If you have enough money, you should consider changing the damaged door altogether. A good idea would be to invest in one with windows so that natural light can enter the garage. Also, if you have a two-car garage, and you are planning on only converting half of it into a home office, you should think about changing the two-car door to a single-car door – this way, you'll gain more wall space, and it will divide the area more efficiently.
Do you need a home office, but limited on space? If so check out this how-to guide for converting your garage into a home office. #howto
Remember About the Insulation and Heating
If your garage is not insulated yet, it's high time to do it – especially since it will lower your electricity and heating bills. Speaking about it – heating and air conditioning are other significant aspects of a garage conversion. After all, you probably want the space to be as comfortable as possible, which is not really the case if you are freezing to death or overheating. So when converting your garage into a home office don't forget to find the best garage heater and ac.
Consider the Flooring
You might have noticed that the garage slab is usually lower than the rest of the house. So, if you want both of them to be on the same level, you'll have to raise the garage floor.
What's more, you also have to consider what type of flooring you will install. If you will continue to use the garage to store your car after the conversion, then adding laminate is not an option, as it will simply get damaged.
Here are some of the most popular flooring options for a garage converted into a home office:
Vinyl –

this type of flooring will work perfectly with every conversion, not only a home office. It is affordable, can be cleaned easily, and can hold moisture well. What's more, there are hundreds of different designs and colors available – for example; there are some that look like

tile flooring

, wood flooring, or natural stone flooring.

Porcelain tile –

contrary to a common myth, tile flooring is actually a very good option for a garage. When installed correctly, that is, with no air pockets underneath it or voids, it is actually very hard to break. What's more, it will not get damaged by road salts or deicing fluids, as it is dense and has a low absorption rate. Just remember not to use polished porcelain, as it is very slippery.

Acid-stained concrete

– this is a good option for a garage that will serve a dual purpose. Acid staining makes the flooring look like granite, and it's resistant to dirt and car fluids. Unfortunately, it is still concrete, which is why you might want to add some rug areas in the home office area of the garage.
Brighten It Up
Garages tend to be dark places with very little lighting. To brighten your garage up a bit, add a new coat of paint, as well as some accent lighting. Overhead lighting can be quite a challenge due to the garage door, which is why you should consider using floor lamps or wall sconces instead. Choose warm white light bulbs so that you can add a cozy feeling to your new home office and make working more enjoyable.
Personalize the Space
Once you have everything we mentioned above, it's time to personalize the space and bring all the equipment you will need to get work done – the most basic one includes a desk, a computer, and a chair.
Here are some tips on how to create a home office that you'll actually enjoy spending time in:
Use Pinterest in moderation

– let's admit it – most of us love to scroll through Pinterest to find some home decor inspiration. While everything looks very nice in the pictures, you need to remember that most home offices you see there are not really made for a 40- or 50-hour working week. A good home office needs to be not only aesthetically pleasing but, most importantly, practical and comfortable.

Follow the ergonomic rules

– you should keep the top of your computer screen at an eye-level – when you scan it down, your eyelids will naturally close slightly and moisten, which will reduce eye fatigue. What's more, you should position your keyboard so that your forearms are parallel to the floor.

Get creative with storage

– you'll probably need a place to store your documents, and filing cabinets are not exactly the most beautiful pieces of furniture. Consider adding wall storage – for instance, you can try magazine type racks or children's library-style display shelves. If you prefer to have a bookcase, go ahead – however, buy one that is big enough to hold all your papers and some more, so that it doesn't end up overstuffed.

Add some greenery

–

plants make people happier

.
Final Thoughts
Due to the coronavirus pandemic, millions of people were asked to start working from home instead of from the office. Because of that, a home office became a must-have in most households. Some create it in their bedroom, some in a guest room, while others in a garage.
Converting your garage into a home office is actually very practical, as it will allow you to divide your working space from your living space clearly.
We hope that after reading this article, you have a better understanding of what it takes to convert a garage into a home office. Who knows, maybe you'll be motivated enough to do it on your own? Good luck!
Please consider spreading the word and sharing; Converting Your Garage Into a Home Office | Free Guide
Do you need a home office, but limited on space? If so check out this how-to guide for converting your garage into a home office. #howto
About the Author
Top Wellington Realtor, Michelle Gibson, wrote: "Converting Your Garage Into a Home Office | Free Guide"
Michelle has been specializing in residential real estate since 2001 throughout Wellington Florida and the surrounding area. Whether you're looking to buy, sell, or rent she will guide you through the entire real estate transaction. If you're ready to put Michelle's knowledge and expertise to work for you call or e-mail her today.
Areas of service include Wellington, Lake Worth, Royal Palm Beach, Boynton Beach, West Palm Beach, Loxahatchee, Greenacres, and more.
Converting Your Garage Into a Home Office | Free Design Guide