4 Inexpensive Ways to Add Farmhouse Style to Your Home
Not each of us can live in a farmhouse. But it doesn't mean that you can't decorate your house in the farmhouse style that immediately evokes a picture of a breath-taking landscape of the countryside and the scent of freshly baked bread.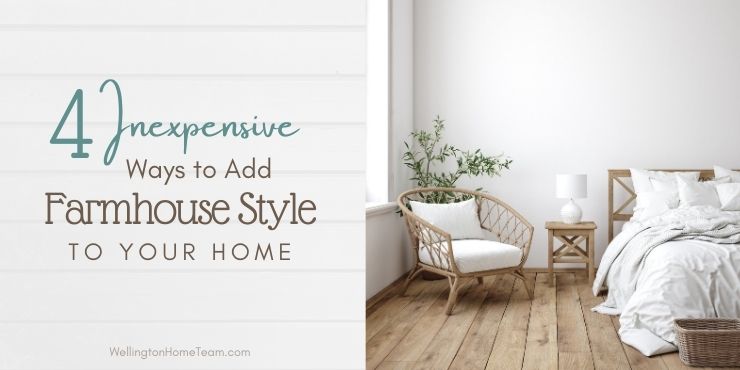 Farmhouse style in interior design is much more than just living in the countryside. It's the combination of diverse textiles, bright colors, and modern-rustic designs. An old vintage buffet and the wooden panels would work just great. But if you want to turn your bedroom, kitchen, and bathroom into a farmhouse style, let your imagination flow and inspire yourself with those ideas!
Colors
Why don't you start with a background while turning your house into an 18th-century residence? While designing your indoors in the farmhouse style, the first rule says no to vivid and aggressive colors.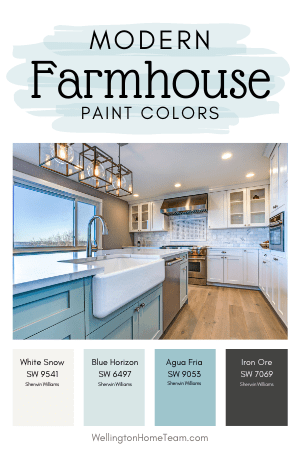 Surely, a little red detail on your antique plate would delight and not repulse, but when it comes to the colors of the walls – always pick bright colors.
Regardless of if it's ivory, pure white, or light beige, bright walls would enlighten your room and add a rustic sparkle. If you've already decided on the light walls, you can start thinking about the floor and ceiling. And when it comes to those, nothing would do better than wooden panels.
Wood is one of the leading textiles used in farmhouse design, and it contributes massively to the general look of your decor. So don't be afraid to use wooden elements in excess and play with the combinations of light colors and textures.
Details 
The devil's in the detail. This saying has never been as real as when it comes to the farmhouse style in interior design. It's great news for all the sentimental souls who still keep a lovely grandmother's mug. This style gives you a wide range of possibilities to wander around flea markets and antique shops and play with the accessories all over your house.
Even if it's a little accent, such as a checked apron hung just next to your 30-inch farmhouse sinks, it can give a lot to the rustic appeal. Search for wooden plates and jars that you can put on the open cabinets in the kitchen. And don't forget about the tablecloth and curtains that can be a coloristic variation to your ivory-wooden indoor. 
Looking to add a little Farmhouse Style to your home? If so check out these 4 inexpensive ways to achieve a farmhouse look on a budget. #homedecor #farmhousestyle #interiordesign
Vintage Furniture 
If you were to furnish all your house with real vintage furniture, you'd spend all your savings. But not each of the pieces needs to be old and rustic. The farmhouse style is a combination of old and new, and the ordinary sofa wouldn't destroy your countryside vision if you put a wooden table just next to it. 
What's more, in the farmhouse style, the old is new. If you have any furniture that you thought would no longer fit, play a little with renovating it. You can repaint it and give it a new life. You can also make use of the old panels and create a table by yourself. With a little imagination, your kitchen and bathroom would immediately get the barn-like style. 
Practical and Hard-Working 
People living in the countryside were busy with maintaining their households, which required a great deal of hard work. So it shouldn't surprise you if you see a jug underslung in a cabinet in the farmhouse-styled kitchen. The kitchen facilities were all out of the shelves to quickly come in handy while needed. 
What's more, a significant element of this style is respecting the tradition of everyday feasting in the village. Hence, your living room wouldn't do without a big wooden table and plenty of chairs all around it so that all your friends and family could enjoy long afternoons together. You can also repaint it white to add the rustical spark! And if you want to go crazy in your kitchen a little more, you can invest in the kitchen island on which all your beautiful vintage dinnerware could stand. 
Final Thoughts
Vintage style is all about natural textiles and colors, but it doesn't mean that it has to be boring – it's the exact opposite. You can go wild with the decorations and gather plenty of them in your rooms. There is seldom "too much" in the farmhouse style, so if you enjoy long trips to the flea markets, don't be afraid to come back with your hands full of new accessories.
The only thing you need to beware of while decorating your place in farmhouse style is the corniness. Yes, you can gather the infinite amount of vintage plates exposed in your cabin; you can hang your grandmother's painting of roses above your wooden rocking chair but… exactly. It would be best to not go overboard and find the golden means to enjoy your beautiful rustical indoors.  
Please consider spreading the word and sharing; 4 Inexpensive Ways to Add Farmhouse Style to Your Home
Looking to add a little Farmhouse Style to your home? If so check out these 4 inexpensive ways to achieve a farmhouse look on a budget. #homedecor #farmhousestyle #interiordesign
About the Author
Top Wellington Realtor, Michelle Gibson, wrote: "4 Inexpensive Ways to Add Farmhouse Style to Your Home"
Michelle has been specializing in residential real estate since 2001 throughout Wellington Florida and the surrounding area. Whether you're looking to buy, sell, or rent she will guide you through the entire real estate transaction. If you're ready to put Michelle's knowledge and expertise to work for you call or e-mail her today.
Areas of service include Wellington, Lake Worth, Royal Palm Beach, Boynton Beach, West Palm Beach, Loxahatchee, Greenacres, and more.
4 Inexpensive Ways to Add Farmhouse Style to Your Home