What Should I Use to Make My Home Smell Good When Selling?
Smell, it's a topic that's written about or discussed daily in the real estate world. Most of the articles written address how to overcome or rid of certain smells, like cigarette smoke, pets, or a strong food odor. However, the other day I was scrolling through a real estate forum and an agent asked what they could do to make one of their odorless listings smell good and "enticing" to home buyers.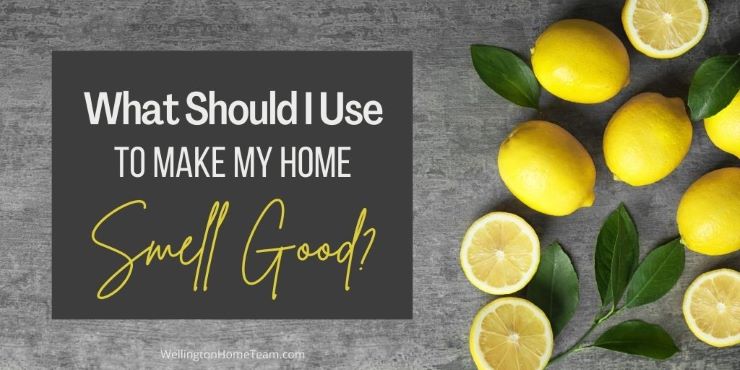 Over 100 people commented and there were 3 suggestions I kept seeing; candles, plug-in air fresheners, and bleach. Bleach because "it will make the home smell clean."
As a person who is sensitive to chemicals, I cringed at these suggestions. Not every buyer will be sensitive, but some will and some flat-out don't like the smell of candles or plugins. I recently had one client hold their breath and speed walk through a house because the fragrance was so overwhelming. As a listing agent, my goal is to make sure every buyer who walks through the door is comfortable and doesn't feel the need to run through the house or walk out before even viewing it because it smelled, "good" or bad.
What Should Sellers Use to Make Their Homes Smell Good?
So if a seller shouldn't use candles, plug-in air fresheners, or bleach to make their home "smell good" what should they use?
My #1 recommendation is to diffuse essential oils because they are natural and potential home buyers are less likely to have an adverse reaction. Plus, essential oils do a great job purifying the air instead of masking smells with a fragrance.
What Type of Essential Oils Do I Recommend?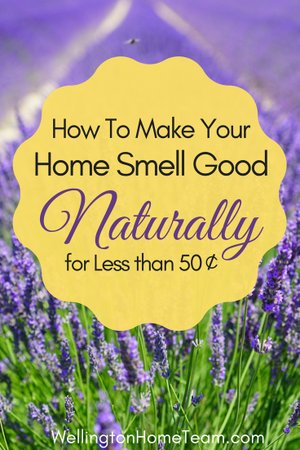 Not all essential oils are created equal and some aren't natural at all. I highly recommend looking for 100% pure essential oils. If you buy lemon oil the only ingredient should be lemon. There should never be any fillers, additives, bases, or carrier oils added because if there are you could end up using something similar to a plug-in.
Since our skin is our body's largest organ I want to make sure the oil I'm diffusing in my home, which is being absorbed into our skin, is the best oil I can buy. I personally use a certified pure therapeutic grade (CPTG). This means the oils are guaranteed to be the purest essential oil extract that meets the highest standards for both purity and material composition.
Now, I've heard people say pure essential oils are really expensive. They can be but when you do the math they are more affordable than people realize. Here's a quick breakdown; there are approximately 250 drops per 15mL bottle and a bottle can cost as little as $10 wholesale, so that's $0.04 a drop. I typically put 4-6 drops in my diffuser totaling $0.16 to $0.24. So a single $10 bottle can last more than 2 months if I diffused that oil every day.
What Essential Oil Should Home Sellers Diffuse?
Lemon is one of my favorites, it does a great job purifying the air and so many people love the smell of lemons. The lemon oil I purchase is cold pressed directly from the rind.
One of my favorite blends to diffuse is a mix of Wild Orange and Peppermint. Just like lemon, wild orange is cold pressed directly from the rind and peppermint is steam distilled directly from the peppermint plant.
Another one of my favorite blends to neutralize odors is Purfiy. This blend contains lemon peel, siberian fir needle, citronella grass, lime peel, tea tree leaf, and cilantro herb.
Final Thoughts
There is no guarantee diffusing essential oils will sell your home faster. However, they are definitely a great natural option to consider. Just remember not all essential oils are created equal and you'll want to make sure you're diffusing the highest quality for a few reasons;
A buyer is less likely to have a negative reaction to a pure neutral essential oil.
The essential oil being diffused in your home will be absorbed into your skin. So do you really want an essential oil filled with heavy metals or pesticides being absorbed into your body?
Many of these oils can have a positive impact on you and anyone else who enters your home, including pets

. When everyone around me is sick I diffuse OnGuard around the clock to boost our immunity and eliminate germs.
If you think this article "What Should I Use to Make My Home Smell Good When Selling?" was an interesting read please give it a share!
If you're selling your home how it smells matters! Here are ways to make your home smell good without toxic chemicals, which can scare buyers off.
Additional Home Selling Resources
About the Author
Top Wellington Realtor, Michelle Gibson, wrote: "What Should I Use to Make My Home Smell Good When Selling?"
Michelle has been specializing in residential real estate since 2001 throughout Wellington Florida and the surrounding area. Whether you're looking to buy, sell, or rent she will guide you through the entire real estate transaction. If you're ready to put Michelle's knowledge and expertise to work for you call or e-mail her today.
Areas of service include Wellington, Lake Worth, Royal Palm Beach, Boynton Beach, West Palm Beach, Loxahatchee, Greenacres, and more.
What Should I Use to Make My Home Smell Good When Selling?