Filing bankruptcy will not prevent you from ever owning a home, but it may delay homeownership a bit. Most debtors have to wait at least two years after filing bankruptcy to get approved for a mortgage.
Find out how you can approve your chances of getting approved for a mortgage in the years following your bankruptcy filing, from the office of a noted Philadelphia bankruptcy attorney.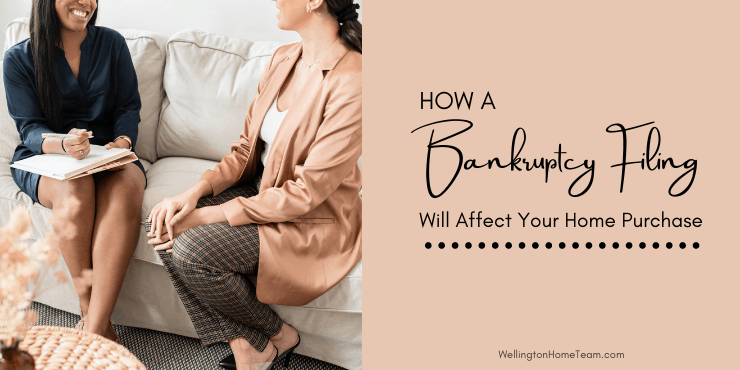 How Bankruptcy Affects Your Credit Score
Your credit score will affect your ability to obtain a mortgage. This is the case for anyone, not just people who have filed bankruptcy.
After you file bankruptcy, the fact that you filed can remain on your credit report for up to ten years. However, when you receive your discharge your debt-to-income ratio will improve because your unsecured debt is wiped out. This is why debtors find that in the months following their bankruptcy, their credit score improves.
Sure-fire Ways to Improve Your Credit Score Following Bankruptcy
Pay your rent, utilities, and cell phone in full and on time each month to rebuild credit. You can also take out a $500 or $1,000 secured credit card and use that to build good credit. And although you will not be eligible for the lowest interest rates, taking out a car loan is another way to rebuild credit following bankruptcy.  
Do you want to buy a home, but filed for bankruptcy? If so being a homeowner could still be a possibility and here's how.
Obtaining a Conventional Loan After Bankruptcy
Conventional mortgages are private loans not insured by any government program. Instead of the government backing your loan, you will back it by purchasing private mortgage insurance. After paying the mortgage for some time and once equity in the property reaches 20% of the initial loan amount, you can cancel the mortgage insurance. 
Interest rates and credit score requirements are higher for conventional mortgages than for FHA loans and other government-backed loans. 
Chapter 13 debtors can obtain a conventional loan during their filing with the court's permission, otherwise, both Chapter 13 and Chapter 7 debtors will be eligible for a conventional loan two years after the discharge order is entered.
Obtaining an FHA Mortgage After Chapter 7 Bankruptcy
In most cases, a debtor must wait two years after entry of the discharge order before qualifying for a mortgage. However, if you had to file bankruptcy through no fault of your own, you may be able to reduce the waiting period to twelve months for an FHA loan, as long as you can demonstrate that you have handled your finances prudently since your bankruptcy case closed.
In contrast, if filing bankruptcy was necessary due to financial mismanagement, a debtor may have to wait 48 months before being approved for a mortgage.
Obtaining an FHA Mortgage After Chapter 13 Bankruptcy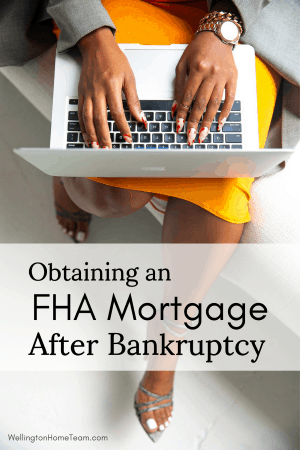 Chapter 13 debtors may be able to qualify for an FHA loan during their three- or five-year Chapter 13 case, if:
They have paid at least 12 months of plan payments;

The bankruptcy court approves the debtor's motion to purchase a home with an FHA loan;

The debtor can show that the reason filing Chapter 13 was necessary is unlikely to arise again.
If the debtor wants to purchase a home after completely funding the plan and receiving a discharge, they must wait 24 months.
If the debtor's Chapter 13 case was dismissed, the debtor has to wait 48 months.
Other Government Loan Programs That May Benefit Former Debtors
United States Department of Agriculture (USDA) Loan
The USDA issues loans to low-income and middle-income borrowers who wish to purchase real property in a rural area. A USDA loan has low interest and may require no down payment. 
Chapter 7 debtors are eligible for a USDA loan three years after their discharge order is entered. A Chapter 7 debtor who can show that the bankruptcy filing was not a result of financial mismanagement may be able to qualify for a USDA loan only 12 months following the entry of the discharge order.
A Chapter 13 bankruptcy filer can apply for a USDA loan after 12 months of successful plan payments and with the approval of the court.
Veteran's Affairs (VA) Loan
The VA loan program helps veterans obtain housing. Some benefits of a VA loan include:
no down payment required;

no minimum credit score required (by the VA – lenders participating in the program may require it);

a generous allowance of seller credits and concessions compared with other types of loans, and;

unlimited lifetime use of the program.
If a debtor has two years of clean credit after bankruptcy, they may be approved for a VA loan. However, if a debtor loses a home financed through the VA in foreclosure, they will have to repay that debt before taking advantage of the program again.
How to Get the Lowest Interest Rate After Filing Bankruptcy
If you need to purchase a home after filing bankruptcy, it is best to wait at least two years following the entry of your discharge order, even if you might qualify for a mortgage sooner. Why? Because at that point, you will have built up your credit and you will be eligible for a much lower interest rate than had you not waited.
How a Bankruptcy Filing Will Affect Your Home Purchase #bankruptcy
About the Author
Veronica Baxter is a legal assistant and blogger living and working in the great city of Philadelphia. She frequently works with David Offen, Esq., a busy Philadelphia bankruptcy lawyer.