How to Submit a Winning Rental Offer on a Home | Top Tips
In today's competitive rental market, securing a home can feel like a high-stakes game. With countless prospective tenants vying for the same properties, it's crucial to stand out from the crowd with a winning rental offer. To help you secure the rental of your dreams, we've compiled a list of top tips on how to submit a winning rental offer. Let's take a closer look now!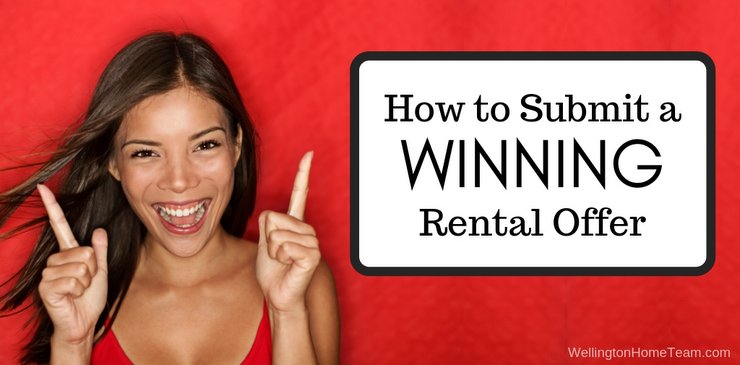 What a Winning Rental Offer Includes
As a Realtor who has been assisting both landlords and tenants since 2001, I know exactly what a landlord is looking for and how to put together a winning rental offer. Below are 7 items that are included in every single offer package I submit to a landlord.
1.  Contract to Lease
The cornerstone of your offer is a comprehensive lease agreement, which will outline all of the terms and conditions the tenant is offering. The contract to lease must be signed by all intended leaseholders.
2. Rental Application
A standard form detailing a tenant's current residence, employment history, vehicle information, household occupants, and pet information.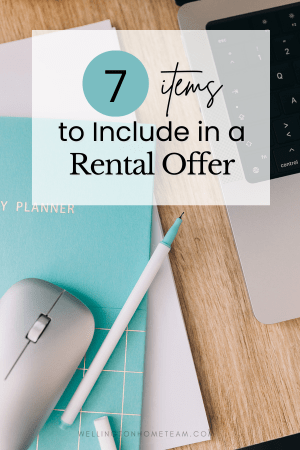 3.  Credit Report
Usually, any individuals aged 18 and over will need to provide their credit report. However, who actually pulls the credit will vary. Sometimes a landlord will allow a tenant to provide their credit report while others will want the real estate brokerage to pull it.
4.  Background Check
Anyone over the age of 18, even if they are only an occupant and not a lessee, will most likely have to go through a background check. 
5.  Proof of Income
Submission of recent paycheck stubs or W2 forms to show proof of your income.
6.  Introduction Letter
In cases where credit is less than perfect or unique circumstances exist, a well-crafted letter to the landlord can help explain the negative numbers on your credit report or personal situation.
7.  Copy of Deposit Check
A crucial part of renting a home is the deposit check, which should either accompany the offer or be due upon the landlord's acceptance of the offer. This deposit represents a tenant's commitment to holding the property and will be applied toward their move-in funds.
By submitting these 7 items with every rental offer I have placed tenants with bad credit, who are unemployed, and who have pets both big and small.  I can't stress enough how important it is for tenants to be prepared before they start their rental search. With the lack of rental inventory, there is a strong possibility a tenant will lose the property to another tenant if they are not prepared ahead of time and submit a winning rental offer.
Final Thoughts
Securing a rental property in a competitive market can be challenging, but with the right strategy and a little persistence, you can submit a winning rental offer that sets you apart from the competition. Remember to be prepared ahead of time and follow the landlord's directions for submitting an offer. By doing so you'll increase your chances of landing the perfect place to call home. Good luck!
Please consider spreading the word and sharing;  How to Submit a Winning Rental Offer on a Home | Top Tips
Secure your dream rental with these expert tips on how to submit a winning rental offer and beat out the competition. #realestate #rentaloffer
About the Author
Top Wellington Realtor, Michelle Gibson, wrote: "How to Submit a Winning Rental Offer on a Home | Top Tips"
Michelle has been specializing in residential real estate since 2001 throughout Wellington Florida and the surrounding area. Whether you're looking to buy, sell, or rent she will guide you through the entire real estate transaction. If you're ready to put Michelle's knowledge and expertise to work for you call or e-mail her today.
Areas of service include Wellington, Lake Worth, Royal Palm Beach, Boynton Beach, West Palm Beach, Loxahatchee, Greenacres, and more.
How to Submit a Winning Rental Offer on a Home | Top Tips