7 Easy Ways to Improve Your Garden Before Selling
Competition in the housing market means sellers need to make their homes as marketable as they can. Curb appeal is one of the most influential aspects of attracting potential buyers. A study by Realtor magazine suggested that a home with an attractive exterior could sell for up to 7% more than one that has been neglected.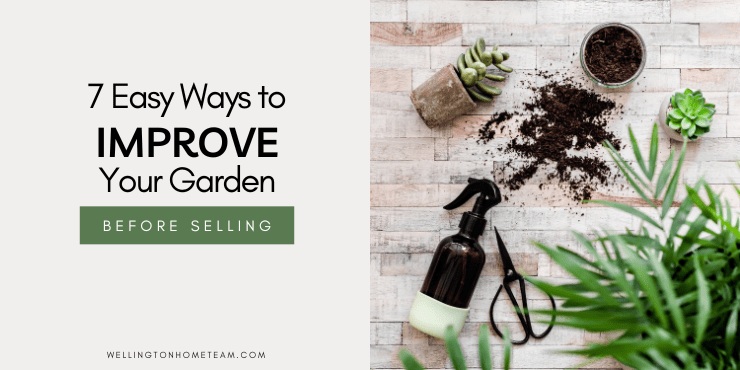 One way to improve the exterior of a home is to make improvements in the front and rear gardens. A well-kept garden can be an excellent selling point to the right buyer. And while estimates vary, some research suggests that the value of a home can be increased by up to 5% – 20% through landscaping and other garden improvements.
With 55% of Americans gardening and enjoying related activities, it is well worth investing time to improve your outdoor area's appearance and attract potential buyers.
What Steps Can You Take to Improve Your Garden's Appearance?
Americans spend a lot on gardening equipment. On average, around $48 billion is spent in the US each year on gardening and lawn-related goods and equipment. 
But, the key to making your garden into a selling point is to keep it low maintenance. 35% of households in the states are growing fruit and vegetables and yielding around $600 a year in produce, so it isn't just flowers being grown. But, not every potential buyer will be a keen gardener who understands how to maintain that type of outdoor space.
Garden Improvement Ideas
Here are some simple ways to spruce up your garden without over-complicating things, and present it in its best light.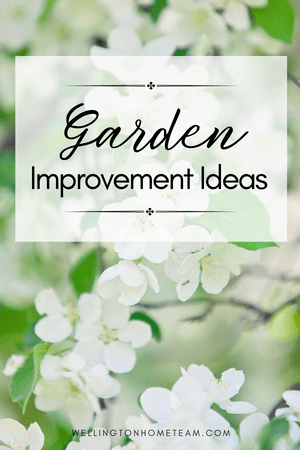 1. View it From the Buyer's Perspective
Realtors are very keen on curb appeal, and as a seller, this is worth your consideration too. Try to envision what your potential buyer sees as they arrive at your home. How does the garden look to them?
There is almost certainly something you can do here to give your garden a little facelift and some maintenance work.
Weed the driveway and paths

Prune and trim trees and bushes

Power wash the sidings and driveway

Rake all the leaves
These are some of the less joyful tasks for gardeners but they can make a huge difference in first impressions. And don't neglect the backyard either.
 2. Think Ahead and Get Your Lawn Ready
You will have to stay on top of some things such as mowing, picking up leaves, and pulling the occasional weed. But, getting your lawn into good shape needs to be done some time before you go to market.
Remove any moss and weeds, cover patches or use grass seeds, edge the lawn, and use fertilizer. This needs to be done weeks before you actually put your home on the market if you want the lawn in its best shape.
 3. Declutter the Garden
Your realtor will undoubtedly tell you to declutter your home. The same applies to the front and rear gardens. Toys, tools, hoses, and ladders, often get left in gardens and look untidy. Pick up anything that is distracting from the beauty of the garden itself and put them away.
If you are getting ready to sell your home there are several ways to improve your garden before you list your home for sale and here are the top 7. #realestate #homeselling
 4. Install a Zen Garden
If you have the right amount of space in the backyard you could consider making a Zen garden. You would need an area of about 12ft by 18ft minimum. Zen gardens require little maintenance and may appeal to those buyers who aren't keen on putting in as many hours as you do.
A smart trick for a zen garden is to use retaining walls to help separate your main garden from your zen garden. This way, you'll be able to keep it zen by having it separate from the other aspects of your garden, so it doesn't ruin the feng shui. Remember to pick up some steel posts to keep your retaining walls from caving in over time.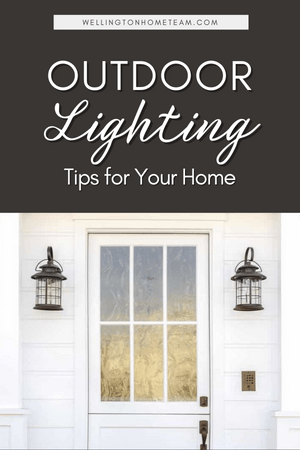 5. Install Some Outdoor Lighting
A simple way to enhance your front yard is to install some lighting. Putting lights along the driveway and path increases safety. Lighting on fences or the front door will enhance the aesthetic appeal.
Solar lights can be used which means utility bills will not increase and will appeal to many buyers who are keen on greener housing.
There are so many inexpensive lighting fixtures to choose from both online and at big box home improvement stores. So don't assume each light fixture is going to cost $150 because they don't. In fact, you might be able to replace all of your exterior lighting for $150-$200.
 6. Give the Fences a Lift
This harks back to curb appeal, and an old peeling fence can be a big turn-off. If the first thing your viewer sees is a dilapidated fence then they will wonder what else in the home has been neglected.
Old worn-out fences may have to be replaced, but if they are in good condition then you may be able to stain them or repaint them. Fences are a good selling point as they are a safety feature for families with children, and they add some privacy too.
 7. Install One Main Selling Feature
If your budget allows it, and you have the time, then you may want to consider one main selling point.
Although this improvement is not as simple as the ones above, it could ultimately be worth it. Having one feature outdoors can be very appealing to buyers.
Adding in wooden decking requires some investment. But decking has a 64.8% ROI. Decking also provides an outdoor area that can be enjoyed by the new owners and makes a very good selling point.
As with decking, a patio creates a transitional area between the home and the garden and gives space to add outdoor furniture and create an area that can be enjoyed in the day or the evening. It is reported that a patio can add up to 10% value of a home.
A pond or other water features can be not only attractive but also practical. With some thought, this type of feature can be made to help the environment by using run-off and harvesting rainwater.
The features many buyers look for is anything with green credentials. So, an eco-friendly, low-maintenance water feature may do the trick.
Final Thoughts
You could consider adding some pots in your garden, perhaps on either side of the front door, and add bedding to the lawn also. But, whatever you choose to do to improve your garden's appearance, you will need to stay on top of it.
It can take some time to sell a home which means that regular mowing, weeding, and raking of leaves is needed. Once you have got your garden up to par, keep working on it once a week to maintain that level, and hopefully you will sell your home quickly.
Please consider spreading the word and sharing; 7 Easy Ways to Improve Your Garden Before Selling
If you are getting ready to sell your home there are several ways to improve your garden before you list your home for sale and here are the top 7. #realestate #homeselling
Popular Gardening Questions
Wondering how to improve your vegetable garden? To improve your vegetable garden, there are several steps you can take. First, you'll want to focus on soil health and regularly add compost or organic matter to enrich the soil's nutrients and improve its structure. Consider conducting a soil test to understand its pH level and make necessary adjustments.
Proper watering is also crucial, so ensure plants receive adequate moisture without overwatering. Consider using mulch to conserve soil moisture and suppress weed growth. Rotate crops each season to prevent disease and nutrient depletion. Practice companion planting to maximize space and enhance pest control. Regularly monitor and address pests and diseases promptly.
What should I do if I need help with my garden? If you need help with your garden, there are a few options available to you. One option is to reach out to your local gardening club for advice and resources. They often offer guidance, workshops, and resources specific to your region.
Additionally, consider hiring a professional gardener or landscaper who can provide expert assistance based on your specific needs. Online gardening communities, forums, and social media groups are also great places to seek advice and connect with fellow gardeners who can offer guidance and support. Lastly, don't hesitate to ask friends, neighbors, or family members who have experience in gardening for their help or recommendations.
About the Author
Top Wellington Realtor, Michelle Gibson, wrote: "7 Easy Ways to Improve Your Garden Before Selling"
Michelle has been specializing in residential real estate since 2001 throughout Wellington Florida and the surrounding area. Whether you're looking to buy, sell or rent she will guide you through the entire real estate transaction. If you're ready to put Michelle's knowledge and expertise to work for you call or e-mail her today.
Areas of service include Wellington, Lake Worth, Royal Palm Beach, Boynton Beach, West Palm Beach, Loxahatchee, Greenacres, and more.
7 Easy Ways to Improve Your Garden Before Selling