How To Turn Your Backyard Into A Zen Garden
The idea of the zen garden came from the famous temple of Zen Buddhism in Kyoto. The purpose of a zen garden is to mediate and realize nature's actual existence while relaxing to reduce stress. You can create your own zen garden at your home if you have a spacious backyard.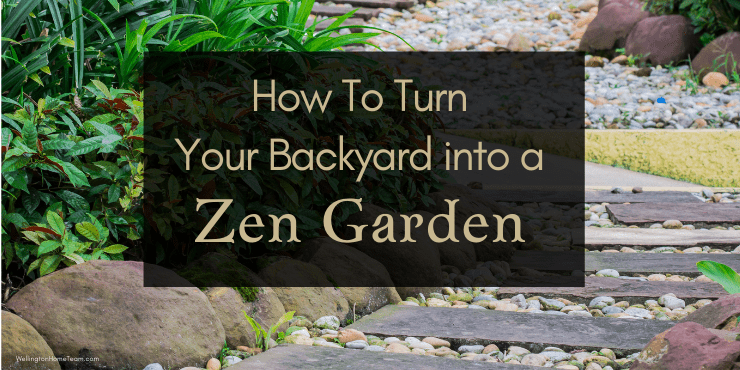 Maintaining a zen garden with a koi pond is quite simple. In fact, creating a zen garden requires less effort. With some stones and gravel, you can make this Japanese rock garden beautiful and appealing.
In this article, we are going to talk about how to create a zen garden in your backyard easily. Let's move forward to the steps of making this dry landscape into something amazing.
What Is A Zen Garden?
A zen garden is an artificial garden full of rocks, fine gravel, water features, basic shrubs, and sand. It is better to avoid using sand if your backyard is quite exposed since it may make a zen garden messy when winds pass by.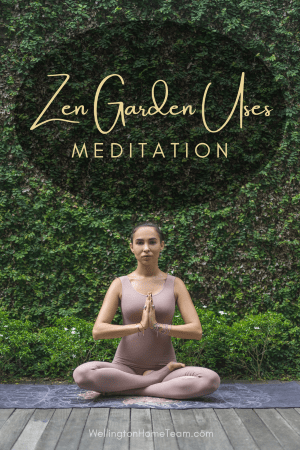 In the past, it was named a Japanese rock garden because rocks and boulders are used to make it. However, the definition and structure of zen gardens have rather changed over time.  
Earlier, people used to make zen gardens mainly in a calm, spacious space. But people nowadays are using their small backyards in order to create these zen rock gardens. Using plants to form this type of garden is optional. 
If you want to use plants in your zen garden, make sure to use only those that don't grow much, and don't have ramifications. You can also use moss, ferns, yews, nandina, conifers, hostas, etc. as a beginner.
What Is Zen Garden Used For?
Zen garden is a quiet and calm place where you can find your inner peace through meditation. It will make your mind relax to stimulate meditation, decrease stress, and improve your focus. 
When you meditate in a calm area like this, you can correlate with nature to rest in a state of emptiness. Plus, with the garden's fine art, you get attention and a state of contemplation from your guests.
How To Create a Zen Garden In Your Backyard?
Making a zen garden in your backyard is not a daunting task. In fact, it is relatively easy compared to other gardens. Before creating a zen garden, you should have a proper plan for the type of things you want to include in the garth. It is better not to make it too complicated. 
A simple design with good construction can make your garden look great and a perfect one. Things like boulders or rocks, water features or gravel, a bench, statue, or other focal elements, and some zen garden plants should be included on your list. Obviously, the more extended your garden size is, the more complicated it will be to plan.
However, you can make your project plan effective and less complicated by following some easy steps.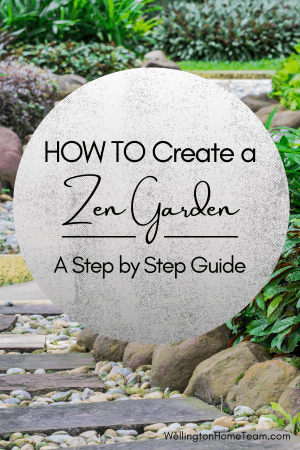 Step 1: Site Selection
Selecting a flat area in your backyard with a rectangular shape is the most suitable option. The size of the area may vary from backyard to backyard. However, it should really be around 12′ x 18′.
When you want to add plants to your garden, make sure there is a reach of sufficient sunlight for that. However, there are many plants too that can grow in a shaded space. It indeed depends on whether you want to grow sun-loving plants or shade-loving plants. Choose an area based on your plant's selection.

Step 2: Add Eye-Catchy Elements
The next thing you should do is select a spot where the big-sized stones and other significant elements will be kept. Also, figure out where you will retain possession of boulders, a statue, a planter, or a bench. 
One trick you can follow to make your job easier is by sketching a design on paper. Nevertheless, you shouldn't add too many features to your design. Else, it may lack simplicity and extreme spareness. The simpler the design, the easier will be the task.

Step 3: Include the Plants 
Now, it is time to add some beautiful plants to the DIY zen garden. You can plant the trees directly on soil or use some small tub to grow them. Many gardeners prefer to use both methods. It is also a good idea as long as it doesn't make your gardening area too crowded.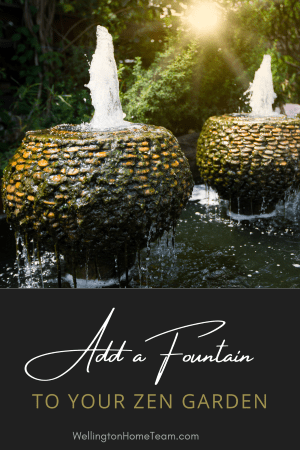 Step 4: Include a Water Feature
If you want to add gravel to give a deceptive impression on your zen garden, it should be gradually bending the line pattern. Flowing without deviation is not possible for water. So, manage a spot where the strong wind can reach. 
When you manage to use gravel, it will help you design a long sweeping movement with a flowing water pattern. Otherwise, using a simple water feature rather than rock is also okay if you can avoid getting superficial attraction.  
However, you might want to make sure that the water feature suits well in the area where you live. Avoid making it excessively large to prevent extreme intenseness.

Step 5: Add River Rocks
Lastly, you will put up all the tiny stones on top of the soil to create a final touch. After that, your job is done here.
Placing all the big-sized or small-sized rocks in a flat position without creating any pattern is a practical idea to prevent overdoing it. However, you can also place the stones vertically if you think that they look better. 

Koi Pond (Optional)
As you make a Japanese rock garden, you can add up your backyard value by creating a koi pond. The pond will make your place more relaxing while creating beautiful colors around the environment. It is considered a swimming pool, but for koi fish and you'll need a relatively large backyard for holding koi fish.
Final Thoughts
Creating a zen garden in your backyard can be an enjoyable and hassle-free job. All you need to do is follow these easy steps for how to create a zen garden. Hopefully, our guide will help you get a clear idea about turning your backyard into a zen garden. 
Please consider spreading the word and sharing; How To Turn Your Backyard Into A Zen Garden
Learn how to create a zen garden in only a few simple steps with this helpful guide #howto #zengarden
About the Author
Top Wellington Realtor, Michelle Gibson, wrote: "How To Turn Your Backyard Into A Zen Garden"
Michelle has been specializing in residential real estate since 2001 throughout Wellington Florida and the surrounding area. Whether you're looking to buy, sell or rent she will guide you through the entire real estate transaction. If you're ready to put Michelle's knowledge and expertise to work for you call or e-mail her today.
Areas of service include Wellington, Lake Worth, Royal Palm Beach, Boynton Beach, West Palm Beach, Loxahatchee, Greenacres, and more.
How To Create a Zen Garden in Your Backyard