Who Hires the Home Appraiser?
Home appraisals, they usually play a big role in a real estate transaction. However, that's not the only time home appraisals are ordered and take place. Below we discuss exactly what a home appraisal is. In addition to who orders it, what they are for, and what people should expect when a home appraisal is conducted.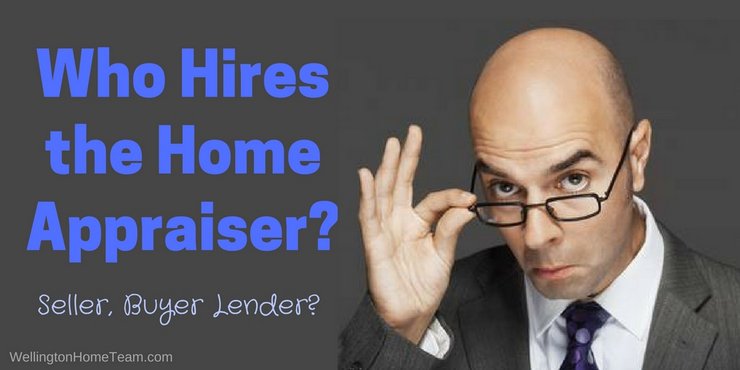 What is a Home Appraisal?
It's not uncommon for people to mistake a home appraisal for a home inspection and vice versa, oftentimes people don't understand what either is, so here's a quick overview of both.
A home inspection is usually conducted by a licensed home inspector who does a visual, non-invasive, examination of the home looking for defects. A majority of home inspectors will inspect the properties roof, heating/cooling system, appliances, electrical, plumbing, windows, and more. Once complete they will review their findings with the person who ordered the inspection and let them know what needs to be replaced, fixed, or may need to be addressed in the near future. The average home inspection takes approximately 90 minutes to three hours.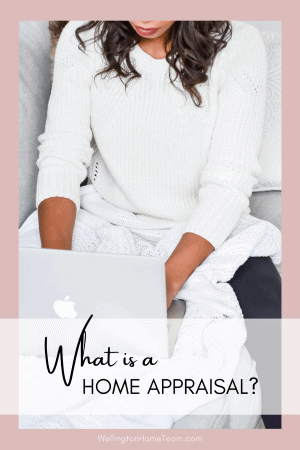 A home appraisal is when a licensed appraiser evaluates a home and provides an educated opinion of what the home is worth. Unlike a home inspector, who is looking for defects, a home appraiser is solely looking for value in the home. They will not inspect the home's components like a home inspector, but they may note any visual defects they see.
In order to determine the home's value appraisers will analyze the home's features, such as the number of bedrooms, number of bathrooms, square footage along with the home's overall condition, upgrades, and location. After physically analyzing the property, which usually takes 20-30 minutes, the appraiser will then start their research. During the research process they'll look for comparable properties that have recently sold in the area, compare them to the subject property and make adjustments, if need be, to arrive at an appraised value. The research process usually takes 48-72 hours, so the turnaround time from start to finish for an appraisal is usually 3-7 days.
So Who Hires the Home Appraiser?
It depends!
Some homeowners will order a home appraisal for various reasons. A few might be thinking about selling their home and want to know what it's worth. While others might be going through a divorce and need to know what the value is so they can divide assets accordingly.
However, a large portion of appraisals are ordered during the home buying process. If a buyer is paying cash for the property they may elect to have an appraisal done, but it's not required. Although buyers obtaining financing will be required to have an appraisal completed. In this case, their lender will order the appraisal through a third party servicing company. This company will then assign the appraisal to an appraiser. A long time ago lenders could contact the appraiser directly to order the appraisal, but not anymore. The process has since changed to ensure the home's value is unbiased and accurate.
A majority of mortgage lenders will require an appraisal. They do this to make sure they're not lending more money than what the home is worth. If the home doesn't appraise for the contracted price home buyers have a few options, but none of the options guarantee that the transaction will move forward and close.
Home appraisals, they usually play a big role in a real estate transaction, so it's important to know who hires the home appraiser when buying or sell. #homeselling #homebuying
Final Thoughts
Who orders the home appraisal all depends on what the appraisal is for. Sometimes it can be a homeowner, but a majority of the time it will be a buyer's mortgage lender. When it comes to appraisals one thing people need to keep in mind is that appraisals are an "art," not "science." What this means is the home appraiser's opinion on value could be spot on. However, it could be completely off.
If you're purchasing a home that didn't appraise you'll want to discuss the next steps with your agent. You may also want to discuss with your loan officer.
If you are a homeowner who had an appraisal done you may also want to get a CMA from a top Realtor. By getting a CMA (Comparative Market Analysis) from a local Realtor you'll be able to compare any differences.
If you think this article, Who Hires the Home Appraiser? was an interesting read please give it a share!
About the Author
The above real estate article "Who Hires the Home Appraiser?" was written by Michelle Gibson of Wellington Florida Real Estate.
Specializing in residential real estate since 2001 in Wellington and the surrounding area. Not only does Michelle assist buyers and sellers, she assists landlords and tenants too. She would love to share her expertise and guide you through the entire real estate process.
We service the following areas; Wellington, Lake Worth, Royal Palm Beach, Boynton Beach, West Palm Beach, Loxahatchee, Greenacres, and more. If you are considering selling your home, we welcome the opportunity to work with you and list your home with a top Realtor in Wellington Florida