15 Fees to Expect When Buying a Home
When you are looking to buy a home, particularly for the first time, you may not realize how many different costs are coming your way. In what is already probably the most expensive purchase you've made, there are a lot of different and perhaps confusing, costs which need to be paid at closing.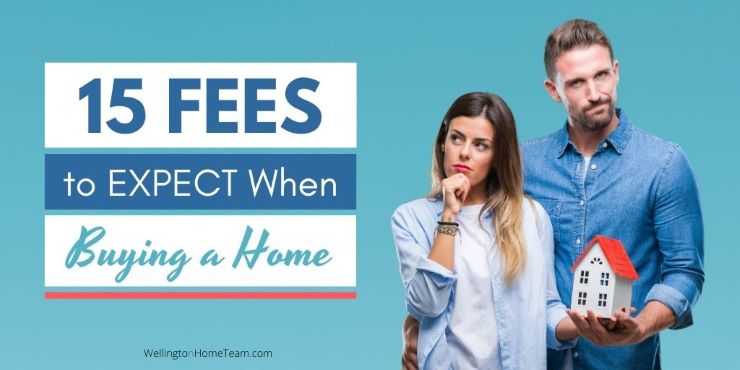 Fees Every Home Buyer Can Expect to Pay
Let's take a look at the out of-pocket cost for buying a house.
Home Inspection
It's a very good decision to have your new home inspected by a licensed professional. This will normally cost less than $1000, but it will depend on the size and location of the home. It also depends on what things are being inspected. Sometimes additional inspectors may be required at an additional cost. The most common items that aren't included in a standard home inspection are septic, sprinkler system, swimming pool or specialized testing, like mold.
Escrow Fees
Escrow fees or settlement fees will be charged by the company handling the closing. Normally it will be a title company or an attorney, who will handle the closing. They will make sure all the state's rules are followed and charge around $500 for this service.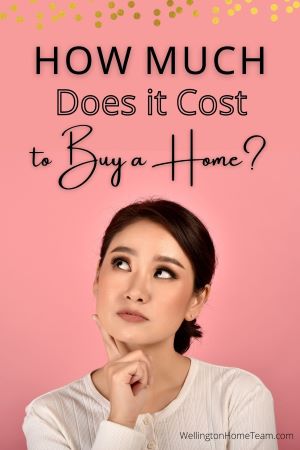 Property Taxes
You will be required to pay taxes due on the property, from the closing date to the end of the year. The amount you will have to pay depends on how near you are to the end of the financial year.
If you're obtaining a mortgage and escrowing property taxes your lender will require additional months upfront at closing. Jut keep in mind property taxes will be reassessed and in most cases, this amount will increase, so be prepared.
Title Search
The title search makes sure that there aren't any other claims or liens on the house you want to purchase. It should guarantee that there isn't anything wrong with the title.
Homeowner's Title Insurance
The purpose of this insurance is to cover you in the event another person claims ownership of the home you've bought. You can find a trustworthy title insurance company online.
Recording Fees
There will be a small fee for recording the purchase in the public records. The fees charged will vary depending on your local area.
Homeowners Insurance
You don't want to purchase a home without homeowners insurance. Making sure your investment is insured is vital, even if you're paying cash and it's not required you should always purchase homeowners insurance.
Flood Risk
There is a small fee for determining if you home is in an area likely to be affected by flooding, this is normally around $20. If it is found that the home is in a flood zone, you will need additional insurance. If you don't have] flood insurance and the worst were to happen, you will be in serious financial and personal difficulties, so it is worth having if the home is in a flood zone.
15 Fees to Expect When Buying a Home
Additional Fees Linked to the Mortgage
If you are using a lender's money to finance your property there are many charges associated with that, which will also make up the closing costs. Let's take a look at the closing costs involved in buying a home and paying a mortgage.
Processing Charges
Your lender will want to charge you for processing your loan application. This could cost nearly $1000. It used to be common practice to charge for a mortgage pre-approval application letter as well, though it is fairly rare nowadays.
Credit Report Fee
All lenders are going to pull your credit report, which some will charge an additional fee for this service while others may include it in the processing fee.
Lender's Title Insurance
The lender needs protection in case there is a dispute over the title of the property. Naturally, you are charged for this as well and the cost will vary between lenders.
Underwriting
When your mortgage is reviewed for approval, there will be an underwriting charge for them to assess the risk loaning money to you presents to the lender. This fee can come to nearly $800.
Appraisal Charge
The lender needs to know that your home is worth the money they are giving to you. So that they aren't left out of pocket should you default on the mortgage, they have the house value appraised. This charge is normally less than $500.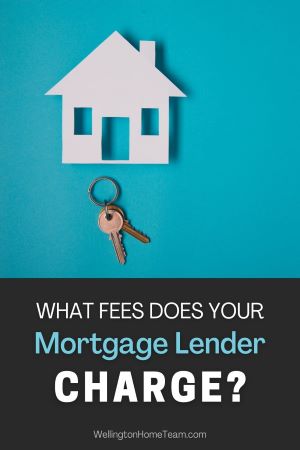 Survey
Something else you will be charged for is a survey. The lot survey will check that the home conforms to zoning laws and to make sure the buildings of the property are within the lot. It's also to make sure your neighbor isn't encroaching onto your property with a fence, shed, playset, etc.
This is likely to cost several hundred dollars, but just like a home inspection will depend on the size and location. The closing company usually hires the survey company, so they'll be able to tell you the exact cost.
Mortgage Insurance
If you can't come up with a 20 percent down payment, the mortgage lender will want you to pay mortgage insurance. This will ensure that the lender is protected should you default on the loan. The amount is around $50 per $100,000 that they have loaned you. This will be an ongoing charge as well.
Optional Closing Costs
All of these charges will form part of the closing costs, and there are even a few more possible expenses. Other expenses, which you will be glad to know are optional, include:
Lead paint check
Mold inspection
Radon inspections
Pest inspection
Well water testing
Final Thoughts
Moving into a new home is an expensive time and you need to make sure you have the funds to pay the closing costs. The charges we've looked at don't include your down payment or the cost of actually moving, so don't forget to account for those as well. Depending on the real estate market in your area you may be able to ask for seller concessions to assist you with some of these expenses.
Please consider spreading the word and sharing; 15 Fees to Expect When Buying a Home
When you are looking to buy a home you may not realize how many costs will pop up. Here are 15 fees to expect when buying a home #realestate #homebuying
Popular Home Buying Questions
Are you thinking about moving up? If you're a move-up buyer you'll want to follow these excellent home buying move-up tips. From what comes first, buying or selling, to what has changed since your last purchase there is a ton of great tips.
When you buy a house what do you pay monthly? When you buy a house, your monthly payments typically consist of several components. The primary expense is the mortgage payment, which includes both the principal and the interest charged by the lender.
In addition to the mortgage, you may also have to pay property taxes and homeowners insurance on a monthly basis. Depending on your specific situation, you might also have other expenses such as private mortgage insurance (PMI), homeowner association fees, or maintenance costs that may apply if you live in a community with shared amenities or services.
What are the fees associated with buying a home called? The fees associated with buying a home are commonly referred to as closing costs. These costs encompass various expenses incurred during the purchase process and are typically paid at the closing of the transaction.
Trying to decide if you should continue to rent or buy a home? If so you'll want to weigh the pros and cons of buying vs renting. Sometimes it may be better to rent while other times it makes zero sense. Everyone's situation is different, so you really need to sit down and go over the pros and cons list.
How much money do I need to buy a 300K house? The amount of money you need to buy a $300,000 house depends on several factors. How much money will you be putting down? Additionally, there are other expenses to take into consideration, such as closing costs, which typically range from 2% to 5% of the purchase price.
About the Author
Top Wellington Realtor, Michelle Gibson, wrote: "15 Fees to Expect When Buying a Home"
Michelle has been specializing in residential real estate since 2001 throughout Wellington Florida and the surrounding area. Whether you're looking to buy, sell, or rent she will guide you through the entire real estate transaction. If you're ready to put Michelle's knowledge and expertise to work for you call or e-mail her today.
Areas of service include Wellington, Lake Worth, Royal Palm Beach, Boynton Beach, West Palm Beach, Loxahatchee, Greenacres, and more.
15 Fees to Expect When Buying a Home