What to Know Before Buying a Fixer-Upper
House flipping can appear to be an easy way to make a lot of money. Many TV shows make it seem easy, the reality can be very different, however. If you are looking to buy a fixer-upper, whether to flip, rent or live in, there are things you need to consider before making the purchase. If you aren't careful, you will discover how easy it is to lose money. Ultimately, finding yourself with a home which is more trouble than it's worth.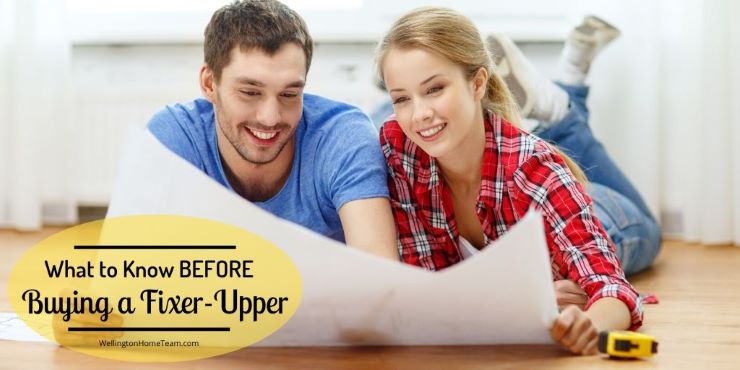 Making Plans
In order to get better results, you should plan what you are going to do with the property. Determining if you're going to flip, rent or live in the property is a must. The amount of experience, money, and time you have is another key factor.
Perhaps you have a lot of experience in renovating homes or maybe you're a newcomer, either way, planning will give you a better understanding of the costs and work involved. Sometimes the amount of work, money, and time involved isn't worth the effort. You should create a plan for potential properties, not buy a home because it was a good price then come up with a plan.
Investors who have experience will be more capable to take on risky projects. They know the many pitfalls and unforeseen issues that arise when buying a fixer-upper. If you are a first-time renovator, you should try to avoid a more potentially troublesome house. If you make a mistake and buy a property that needs far more money than you had accounted for, it will be a financial disaster that you could be paying for many years into the future.
Know Your Limits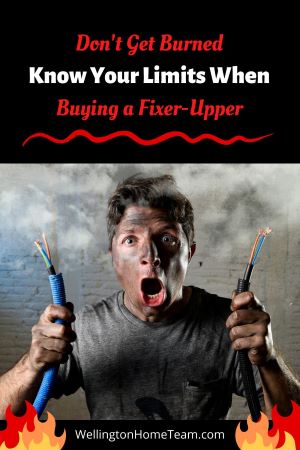 You need to have a good understanding of the work you are capable of carrying out yourself. Are you able to put in the long hours that may be necessary and do you have the skills to do a good job?
Perhaps you have friends or family who are willing to help you out. But what if these promises don't materialize and you end up with the renovation project dragging on for far longer than expected?
If you are going to hire contractors, you need to make sure you pick a team that will do a good job for you. This most certainly may not be the cheapest option, but it may be the best option. However, a contractor who cuts corners could cost you more in the long run. Not only could you find that the work done on your property isn't up to scratch, but you could discover that the correct building permits haven't been granted. When it's time to sell, you will find significant problems if your contractors have let you down.
Securing the Right Property
Some neighborhoods will have a ready supply of properties that need renovation. You may be able to get a great deal on a fixer-upper, but it could easily become a big mistake. If there are a lot of rundown homes in a particular area, it isn't likely to be a location that is up and coming. The property may be cheap, but the chances of selling it may be low. So picking the right neighborhood is crucial.
You need to have a firm understanding of what you are looking to achieve when buying a fixer-upper. If you are planning to flip the property, you have to be sure that there is enough potential for profit. This means you need to correctly assess the cost of the renovation so you know where you stand.
Buying a fixer-upper to rent out? Just like buying a home to flip you need to crunch the numbers. Not only will you have to calculate the renovation you'll need to know your monthly overhead, the rental income it can generate, and an allowance for potential issues along the way, like replacing the AC. You also need to make sure you renovate accordingly. There is no need to put high end finished in a rental that will rent with lower-end finishes.
If you are looking for a home to live in, you may be able to work on it over time. However, you'll still want to find a fairly good deal, though. A house that doesn't require major renovations could be better for your situation.
Costing the Project
If you have a home that seems to fit your requirements and the plans look like something you can realistically achieve, you need to make sure you research the costs involved. This is something that is never going to be exact, with something invariably turning up to increase your costs at some point in the renovation. So be sure to also include a buffer and have funds set aside for when the unexpected pops up.
No matter what option you go with, flip, rent, or reside, you need to look at all of the numbers. The cost associated with buying and selling the property and what the home will ultimately be worth. Even if you plan on hanging onto the fixer-upper you never want to over-improve it and end up upside down. You should be able to easily sell the home once renovations are complete. If you're not you may want to re-evaluate your plan otherwise you could have to live in the home longer than expected or take a loss.
While crunching the numbers don't forget about carrying costs, owning a home isn't free. Even if you paid cash you'll still have property taxes, homeowners insurance, electric, water, and HOA dues. And never assume you'll be able to sell or rent the home out immediately. It could take several weeks or even months, which means more overhead.
Final Thoughts
If the numbers work and you're able to make a profit on a fixer-upper, it could be the time to take the plunge. There will be hard work ahead, renovating a home isn't easy. However, if you've considered these points and understand what you're getting into you'll be in a better position to profit from a fixer-upper.
Please consider spreading the word and sharing; What to Know Before Buying a Fixer-Upper
Buying a fixer-upper isn't for everyone, so it's important for buyers to know what they're getting into before it's too late and they buy a money pit. #realestate #homebuying #fixerupper
Additional Home Buying Resources
Buying a fixer-upper may seem like a great deal especially compared to building a brand new home. However, a brand new home doesn't require any type of demolition, which costs money too. So in addition to renovating a kitchen, the demo needs to be included. Sometimes these two expenses, demo and installation, can cost just as much sometimes even more than buying a brand new home depending on how much of the fixer-upper is being renovated.
Regardless if you buy a fixer-upper, resale or decide to build a new home get a home inspection! Sure a brand new home means everything is brand new, but it doesn't mean everything was installed properly and in working order. There are things to inspect when buying a home regardless of the home's age. So spend the extra money on a home inspection, which in the grand scheme of things is a minuscule amount. However, before doing so obtain an inspection checklist to ensure everything is that needs to be inspected is.
Unfortunately, bad buyer habits exist. While some buyers may go unscathed with the mistakes they make others are not so lucky. Can mistakes be avoided? Absolutely! Will they? Not always, which is why it's important home buyers work with a Top Realtor who can guide them through the home buying process.
About the Author
Top Wellington Realtor, Michelle Gibson, wrote: "What to Know Before Buying a Fixer-Upper"
Michelle has been specializing in residential real estate since 2001 throughout Wellington Florida and the surrounding area. Whether you're looking to buy, sell or rent she will guide you through the entire real estate transaction. If you're ready to put Michelle's knowledge and expertise to work for you call or e-mail her today.
Areas of service include Wellington, Lake Worth, Royal Palm Beach, Boynton Beach, West Palm Beach, Loxahatchee, Greenacres, and more.
What to Know Before Buying a Fixer-Upper