Selling "For Sale By Owner" | Pros & Cons of Selling Your Own Home
Selling property, whether it's your own home or any other real estate, can be difficult. You'll have to consider the state of the market, the area, and the competition. It's already a difficult endeavor even with the help of a real estate agent, yet plenty of people still choose to sell their homes without one.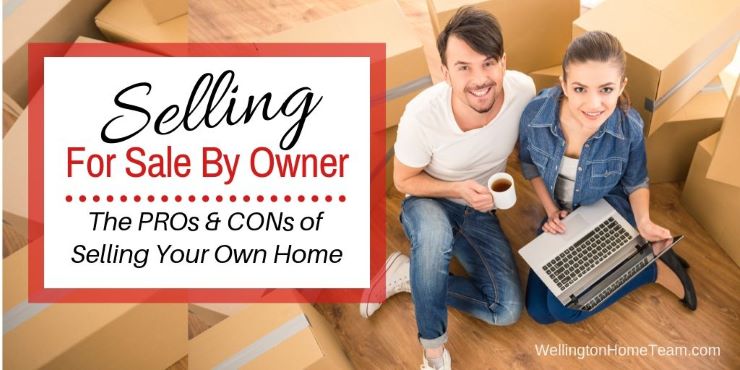 If you're having a hard time considering whether you want to sell your home without the help of a real estate agent or not, then there's no need to worry. We've compiled a list of the benefits and the detriments of going for sale by owner, to help you make your decision. So let's get to exploring the PROs and CONs of selling for sale by owner.
The PROs of Selling For Sale by Owner
There are certainly quite a few pros to selling a home for sale by owner. Below are 7 specific reasons selling for sale by owner can be beneficial.

There's No Commission Fee
One of the main advantages of selling a home on your own is that you're practically cutting out the middle man. It's no secret that real estate agents charge for their services, and the commission fees are one of the biggest factors to that.
Each commission, on average, can cost a homeowner about 5% to 6% of the actual selling price. This means that if you manage to get $250,000 from selling your property, then your commission fee is about $12,500. That could be $12,500 better off spent elsewhere.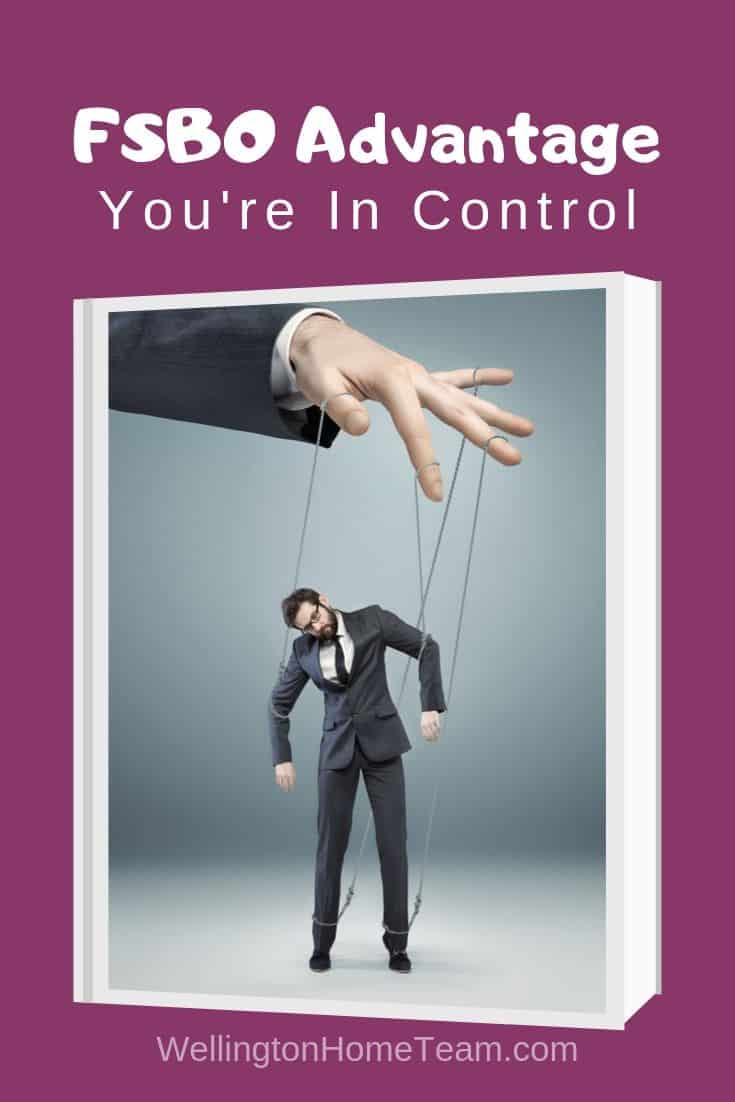 You're in Control
Most people would rather not work with real estate agents simply because selling their home is a deeply personal thing. Letting a real estate agent do all the work would mean giving up control.
If you decide to sell for sale by owner, you'll get to decide which potential buyers can tour your place and who you'd eventually want to sell your house to. You can also change the price in real-time, without having to wait for anyone else's input but your own.

You Don't Need To Put Trust On Anyone Else
If you're lucky enough to know a real estate agent you're comfortable working with, then that's all well and good. Most of the time, however, you're expected to work with a complete stranger. If you can't find an agent who can gain your confidence, then the whole transaction could end up becoming difficult for you.
Going for sale by owner would mean you wouldn't have to deal with people that you may not trust. You also wouldn't have to live with decisions made that are not completely yours. For some people, that level of control is not worth giving up.

The PROs of Selling FSBO Continued
You're the Expert Here
Hiring someone to sell your house typically means they won't be as familiar with your property as you are. If you decide to sell the house yourself, then you are literally on your home turf, which could be a pro about selling FSBO. There is no need for a second opinion, because you're the expert here. Not relying on an agent would mean that selling your house is more personal, with you giving tours to prospective buyers and offering the perspective of someone who has actually lived in that home.

You Can Afford to Devote Your Full Attention
Regardless of whether you get a good agent or not, the truth of the matter is that they may not be available 24-7. Even the best of agents couldn't afford to give your house its full attention, and it's not impossible that the whole process would suffer for it. If you do decide to sell your house on your own, you can easily devote all your time and energy into it if you so choose. If there's something wrong, you can also react much quicker than you would if an agent was doing the selling.

There's No Pressure to Compromise
Choosing not to work with an agent would also mean you wouldn't have to lower your price to get it sold. Of course, even with an agent, taking a low offer or not is still ultimately your decision to make, but not having someone else involved may be a plus.

A Shortage of Agents Won't Be an Issue
If you're living in a remote area, it can be difficult to find a top real estate agent. If you've been planning on going for sale by owner, however, the scarcity of real estate professionals shouldn't be that big of a problem for you.
If you are thinking about selling For Sale By Owner (FSBO) here are the top 15 PROs and CONs to consider prior to listing your home for sale. #realestate #homeselling
The CONS of Selling For Sale by Owner
With pros come cons and there are certainly cons to selling your home for sale by owner. Below are 9 clear-cut reasons selling for sale by owner can be damaging and cost you money.

There's Little to No Financial Expertise
One of the biggest problems homeowners end up having when they're trying to sell their house on their own is that they're not as adept at setting the right price. One of the biggest benefits of hiring a real estate professional is that they could give you a fair price for your home, one that is competitive in the market, but still with enough room to negotiate, if the buyer chooses.
A competent real estate agent can quickly read the situation in the market and advise you as it happens. Unless you've had training as a real estate agent yourself and access to correct information, this can be hard for you to do, and failure to set the proper price can dissuade potential buyers from even working with you in the first place.

Slower Sales
Real estate agents have the uncanny ability to speed up the process of selling your house. They can get you a buyer, set up a good selling price and help you with all of the paperwork quicker than you could alone. Whether it's because of their training, or just their experience, real estate agents can offer you a level of speed and convenience regular people just couldn't muster.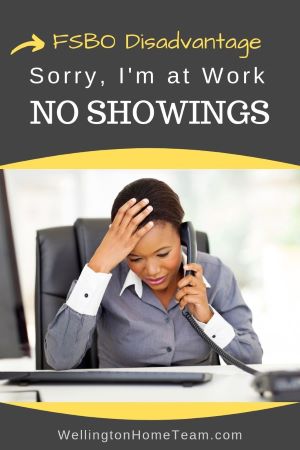 Real Estate Contracts & Disclosures
A real estate contract is a legal binding agreement between you and a buyer. Do you know what contracts, addendums and disclosures to use? Do you know what's customary for your area; length of contingency periods, escrows, financing and other closing costs when selling a home by owner? A licensed real estate agent knows the answers to all of these questions. They know how to make sure you're properly protected and the contract doesn't allow the buyer to cancel for any reason the day of closing.
Now some sellers know their limitations, you might fall under this category, and decide to hire a real estate attorney to draw up the contract. However, an attorney's job is to draw up contracts that are legally binding. They won't be able to advise you on price or terms that are customary for the area.
You Might Not Be Available
Even if you have the potential to give the selling process your utmost attention, you still can't be in two places at once. If you have a day job or otherwise something that keeps you busy most of the day, you might still be unavailable if a potential buyer comes along.
While real estate agents won't be able to focus on your property 100%, since they'll have other clients, a competent one can still move much more efficiently than you could. Basically, a good real estate agent can do your day's worth of work selling your home in just a few hours, and they will do so with more accuracy.

You'll Have to Deal With a Real Estate Agent One Way or Another
A majority of home buyers will use a real estate agent to buy a home because it costs them nothing. So the likelihood of a buyer going at it alone and pursuing a FSBO without the expertise of their agent is unlikely. Although some buyers might pay their agent to negotiate on their behalf or maybe you're willing to cooperate with a buyers agent. However, this means you'll be negotiating with an expert, someone who knows the ins and outs of a real estate contract and the market. While you'll have yourself, a novice, someone who isn't sure what's "right" or "wrong."

The CONs of Selling FSBO Continued
Marketing Your Home Wouldn't be Easy
Unless you have an exhaustive network of connections or a significant online presence, chances are you'll have a difficult time looking for potential buyers, a big con about selling on your own. Real estate agents already have a network in place, access to the MLS, an online presence and more. Anybody can post their listing online, but it doesn't mean a buyer will find it. Agents know how to target buyers and get them through your door. If a buyer doesn't know your home is for sale they certainly can't buy it.

It's Difficult to be Objective
Impartiality on your part can be a difficult thing to muster if you're trying to sell a property that you've had fond memories of. Not only will this be a hindrance at putting a fair price on your listing, it can also be a turn-off to some potential buyers.
On top of that, whenever you're dealing with a buyer, you may end up receiving complaints about the house, and this sort of interaction can cloud your judgment. Nobody wants to hear a complete stranger badmouthing a place they're fond of. A real estate agent can shield you from and filter these unnecessary comments so you can make your decisions with as much neutrality as possible.

Nobody is Protecting You From The Wrong Types of Buyers
A real estate agent has both the expertise and experience with dealing with buyers that aren't worth your time, and if you're going for sale by owner, then you'll be missing out on this. Some buyers are only out to get a good deal and take advantage of for sale by owners. While it's okay to negotiate your own price, it can be problematic if this is on top of having little sales experience yourself. You may end up underselling by a huge margin if you're not careful.
You may also end up selling your home to someone who isn't qualified to buy property in the first place. This can land you all sorts of problems from the law. Real estate agents can easily spot these bad players at first glance, and you probably wouldn't even have to worry about them at all.

It Can Be Risky
Selling for sale by owner means you'll be letting strangers into your house for a tour, which can be a risky proposition and a huge con. Aside from their selling expertise, Real estate agents are also trained to deal with people who aren't out to buy a house, but are planning to steal or just do damage overall. The potential issues when selling your home isn't limited to the physical aspects, either. Agents will be able to advise you on what security measures you'll need to take.
If you put up your listing online, you can open yourself up to identity theft and other breaches to your personal information. A good real estate agent can ensure their safety as well as their clients during the entire process of working with the public.
Final Thoughts
There are definitely some advantages of selling your home for sale by owner, mainly the potential of saving money on real estate commission. Keyword "potential" because it usually doesn't happen. Statistics show Realtors pay for themselves because they have the experience, time and network to obtain top dollar for your home.
Plus, a majority of buyers know you're not paying real estate commission, so they'll deduct what the commission would have been off the market value of your home. Therefore you could be spending all of your time and money trying to sell your home and net less than if you used a Realtor. Plus, most FSBO's fail and end up hiring a Realtor in the end.
So my advice, as a Realtor, is to interview multiple Realtors and hire one who has the experience and does extensive marketing. Not an agent who's going to give you some unobtainable price and relies on syndication for the marketing of your home. Oftentimes finding a buyer is the easiest part of the home selling process, getting to the closing table is another story.
The chances of an inspection, appraisal, mortgage, title, lien, or permit issue not popping up is slim and can easily blow up a transaction. This is where a seasoned agent will know how to resolve any issues and keep everything on track. This is one of the many pros to hiring a Realtor to sell your home.
Please consider spreading the word and sharing; Selling "For Sale By Owner" | Pros & Cons of Selling Your Own Home
If you are thinking about selling For Sale By Owner (FSBO) here are the top 15 PROs and CONs to consider prior to listing your home for sale. #realestate #homeselling
Additional Tips & Advice Selling "For Sale By Owner"
First impressions are everything when selling a home regardless if you're selling for sale by owner or hire a Realtor. Not only does your home have to be staged to sell the marketing photographs of your home need to be perfect! Homes that don't show well online or in-person won't attract offers for top dollar.
Pricing is key to selling real estate! One of the most costly mistakes sellers make is overpricing their home. If you're going FBSO it can be extremely difficult and sometimes confusing trying to decide on the right asking price. In this case, it may be worth paying a broker or an appraiser for a comparative market analysis. If you hire a Realtor part of the services they offer is reviewing the current market conditions with you and suggesting a competitive list price.
If a buyer can't see your home they can't buy it! Unless a FSBO is crazy and puts a lockbox on the door, which will allow complete strangers access to their home, they'll have to be home for all showings. Sellers, even listing agents, being around for showings isn't ideal. Most buyers aren't comfortable opening up closets or freely walking about with a seller or listing agent breathing down their back. In fact, a buyer may speedwalk right out of the house because they're uncomfortable. FSBO's can't avoid this, but if you hire an agent not only will you not miss a showing the buyers will be able to take their time and envision living in your home. If you are deadset on going FBSO don't deny showings and try giving buyers space while touring your home.
About the Author
Top Wellington Realtor, Michelle Gibson, wrote: "Selling "For Sale By Owner" | Pros & Cons of Selling Your Own Home"
Michelle has been specializing in residential real estate since 2001 throughout Wellington Florida and the surrounding area. Whether you're looking to buy, sell or rent she will guide you through the entire real estate transaction. If you're ready to put Michelle's knowledge and expertise to work for you call or e-mail her today.
Areas of service include Wellington, Lake Worth, Royal Palm Beach, Boynton Beach, West Palm Beach, Loxahatchee, Greenacres, and more.
Selling "For Sale By Owner" | Pros & Cons of Selling Your Own Home