What Does ONE Million Dollars Buy You in Wellington Florida?
Homes listed for one million dollars in Wellington Florida aren't uncommon. In fact, more than 54% of the homes currently listed for sale have a price tag of a million dollars or more. So what kind of property can you buy for a million dollars in Wellington, Florida?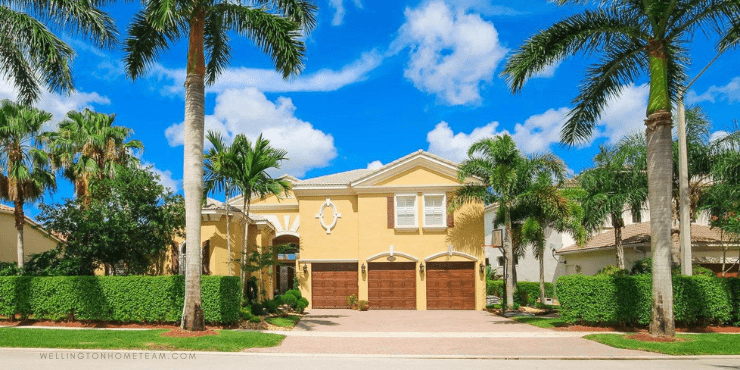 Unlike other parts of the country where a million dollars might buy you a small condo that is not the case in Wellington. While Wellington does have million dollar condos for sale a majority of the properties listed for a million dollars are single-family homes. The average single-family home or estate home will feature 3-6 bedrooms, 2-6 bathrooms along with 2-3 car garages. Some of these homes will be located in gated communities while others will be found in non-gated communities. The average size lot and the view will greatly vary, however, most lots will be around 1/4 acre.
Million Dollar Homes for Sale in Wellington
Let's take a look at all of the incredible million dollar properties that are currently listed for sale in Wellington Florida. All of these properties have an asking price ranging from $900,000 up to $2,000,000.
Whether you are looking to buy a home over a million dollars or under a million dollars our team of experienced Realtors can assist you! When buying or selling real estate it is always a smart move to work with a top Wellington Florida Realtor who can guide you through the process from start to finish. Our team not only handles real estate in Wellington but throughout South Florida and if we are unable to assist you we can find a top Realtor who can. However, if you want to buy a Wellington Florida million dollar listing call 561-333-0446.
Please consider spreading the word and sharing; What Does ONE Million Dollars Buy You in Wellington Florida?
Many home buyers might be wondering what does ONE Million Dollars buy you in Wellington Florida and you can find out right here! #realestate #wellingtonfl
About the Author
Top Wellington Realtor, Michelle Gibson, wrote: "What Does ONE Million Dollars Buy You in Wellington Florida?"
Michelle has been specializing in residential real estate since 2001 throughout Wellington Florida and the surrounding area. Whether you're looking to buy, sell, or rent she will guide you through the entire real estate transaction. If you're ready to put Michelle's knowledge and expertise to work for you call or e-mail her today.
Areas of service include Wellington, Lake Worth, Royal Palm Beach, Boynton Beach, West Palm Beach, Loxahatchee, Westlake, Greenacres, Lake Clarke Shores, and more.
What Does ONE Million Dollars Buy You in Wellington Florida?