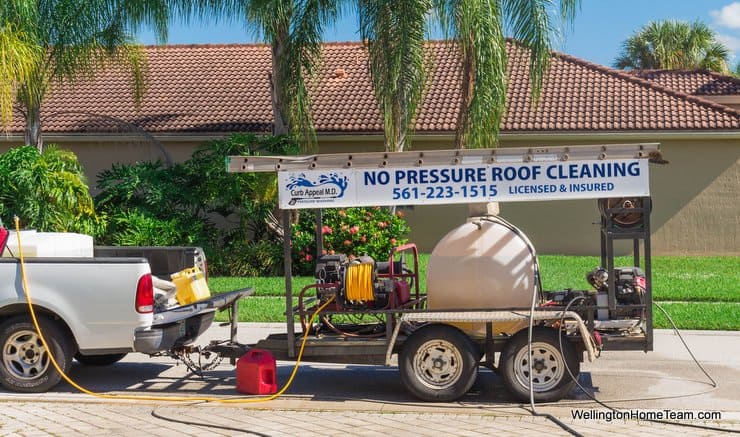 As a Wellington Realtor I have met hundreds, if not thousands, of service providers throughout my career; Mortgage Brokers, Title Reps, Carpet Installers, Painters, Pressure Washers, the list goes on and on.
So usually when I need work done on my home or a client needs a referral I have a list of great providers to choose from. However, occasionally I do not or previously had a bad experience with a company and removed them from my preferred list. Well, that's exactly what happened when I needed to have my home pressure washed, the last company I hired didn't do a great job, so I needed to find a new pressure washing company in Wellington Florida.
Typically I will ask other REALTORS, but over the years I started to notice some service provider will go above and beyond knowing I'm a REALTOR in an attempt to earn my referral business, but then provide less than stellar service to my clients.
So this time around I decided to try something different and turned to Angie's List, which is now free for the basic account. By doing so I was able to read reviews and contact vendors directly. I contacted 3 different pressure washing companies in the Wellington Florida area and 2 responded almost immediately. After a few questions and discussing pricing, I hired Curb Appeal M.D. Pressure Washing.
Not only did they arrive as scheduled, they called the morning of to let me know they were on their way. A minor issue came up and they explained how it would impact my service. When they were finished they put everything back, even the lava rocks that fell out of my flower bed.
If you need a pressure washer in Wellington Florida or the Palm Beach County area I highly recommend Curb Appeal M.D. Pressure Washing, which you can reach Dylan Castillo directly at 561-223-1515.
Curb Appeal M.D. Pressure Washing Wellington Florida | Review