How to Redo Your Pantry on a Budget in One Day!
Replacing the wire shelving in our pantry with adjustable shelves has been on our to-do list forever, but it's one of those home improvement projects we kept putting off. I thought about hiring a closet organization company, but after making over our garage I knew we could finish this project within a few hours and save a ton of money. So Sunday afternoon off my husband went to our local home improvement store to buy the supplies while I prepped the pantry.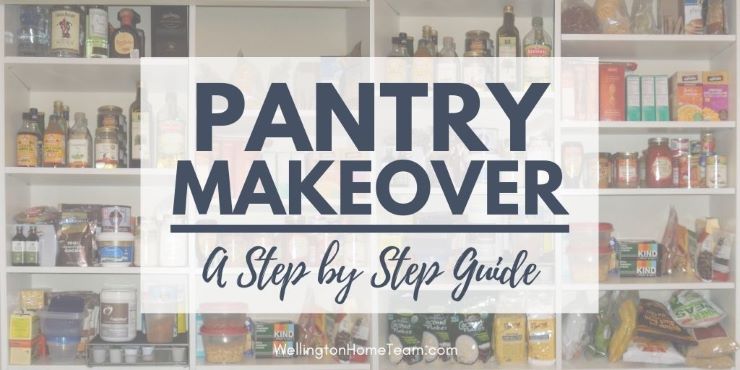 Materials Needed to Redo our Pantry:
3 White Melamine Adjustable Side Panels 3/4″ x 12″ x 97″
3 White Melamine Shelves 3/4″ x 12″ x 97″
4 ft Baseboard
Shelf Supports
Drill
Saw (Prior to owning a saw we cut all of our lumber at our local improvement store)
Paint
Nail Hole Filler
Sandpaper
Tape Measure
How we Redid our Pantry Step by Step:
Step 1:
Remove all items from the pantry. This is an excellent time to throw out expired items or donate food you no longer eat.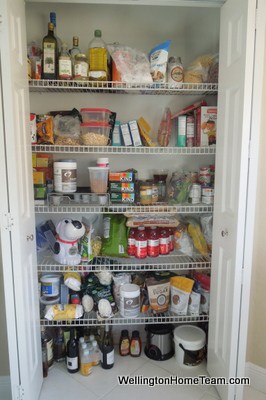 Step 2:
Remove all of the wire shelves, baseboards, and pantry doors.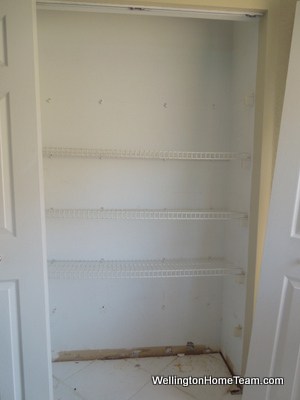 Step 3:
Once the shelves are removed patch the holes and paint the walls. Make sure to let the patches dry prior to painting. You can paint the pantry a nice bright white or the same color as the kitchen walls. Just keep in mind if you paint your kitchen down the road the pantry won't match unless you disassemble the shelving unit or tape around the shelves in order to paint the walls.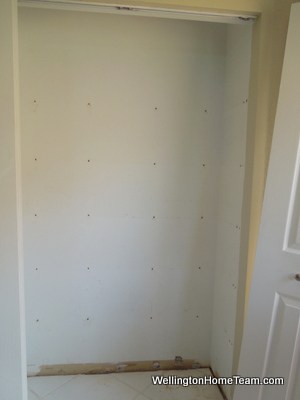 Step 4:
Cut the 3 white melamine shelves into 12 shelves. Measure twice and cut once! We didn't need to cut the 3 white melamine adjustable side panels because they fit perfectly against the pantry side walls and down the middle. However, you may have to cut the side panels if they don't fit.
Step 5:
Install the new shelving by putting the 3 adjustable side panels into place, one on each side of the pantry wall and one down the middle. This part will take two people to secure the panels to the pantry walls, so the center one had to be held into place. Once that was complete You can add the top and bottom shelves to press-fit everything into place and then add the remaining 10 shelves.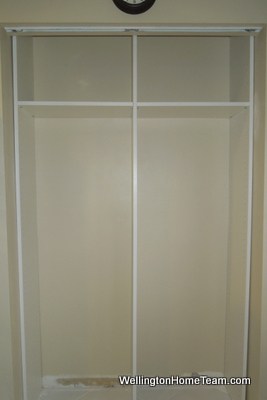 Step 6:
Lastly, install new baseboards and paint them. You can certainly try salvaging the original baseboards, but sometimes it's easier to buy new ones. Once complete you can place all of the food back into the pantry and re-install the pantry doors.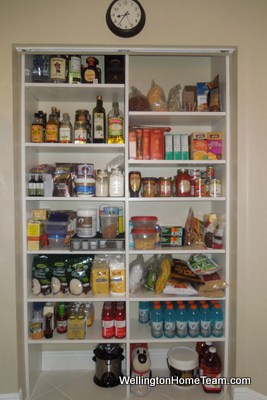 Completed Project
We had most of the supplies, so redoing our pantry cost us around $150 and our storage space easily doubled. Gone of the days of food packages and small items falling through the wire shelf!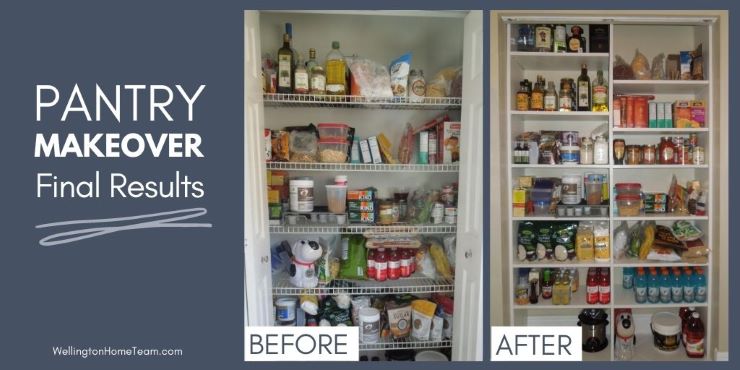 Please consider spreading the word and sharing; How to Redo Your Pantry on a Budget in One Day!
How to Redo Your Pantry on a Budget in One Day!
About the Author
Top Wellington Realtor, Michelle Gibson, wrote: "How to Redo Your Pantry on a Budget in One Day!"
Michelle has been specializing in residential real estate since 2001 throughout Wellington Florida and the surrounding area. Whether you're looking to buy, sell, or rent she will guide you through the entire real estate transaction. If you're ready to put Michelle's knowledge and expertise to work for you call or e-mail her today.
Areas of service include Wellington, Lake Worth, Royal Palm Beach, Boynton Beach, West Palm Beach, Loxahatchee, Greenacres, and more.
How to Redo Your Pantry on a Budget in One Day!