Contract Extension: Should a Buyer or Seller Agree to One?
Real estate transactions aren't always smooth, in fact, ask any Realtor and they'll probably tell you they have more difficult transactions than smooth ones. So issues coming up that delay closings aren't uncommon. Sometimes these delays might only be a day or two and other times they could be weeks or months.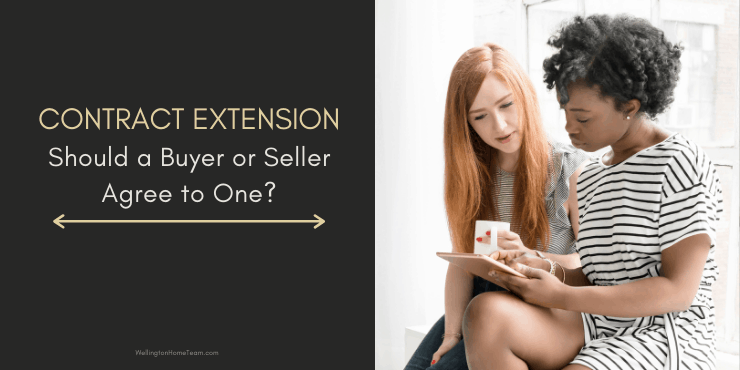 There are various reasons why a closing won't take place as originally scheduled causing the buyer or seller to request an extension. Below are just a few of the reasons I've encountered throughout my career.
Seller isn't able to provide clear title due to liens on the property
Buyers loan is still being processed/ in underwriting
Seller never made contracted repairs
The buyer didn't receive HOA approval
A party to the transaction passed away
Judgments against one of the contracted parties were discovered
Change of relationship status
A natural disaster hit
Unable to obtain homeowners insurance
Contract Extension: Should a Buyer or Seller Agree to One? #homebuying #homeselling
So when a buyer or seller are unable to close as scheduled should an extension be granted?
It depends.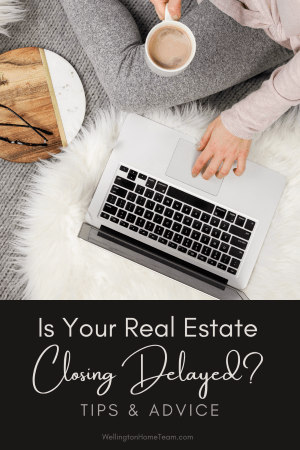 It depends on what's causing the delay. Is it something simple that will be rectified or is it something complicated that may never be rectified? Every situation is different and this is where a top Realtor will be able to discuss the possible outcomes with you.
I've had transactions that were no doubt going to close, so an extension was a no-brainer. Then I've had transactions that were extremely complicated and there was no guarantee that it would ever close. Once again this is where a  Realtor's expertise and experience will help a seller or buyer make an educated decision on whether or not they should extend their contract.
Final Thoughts
Don't make knee-jerk reactions! Sometimes it's easy for a seller or buyer to throw in the towel because they're angry, upset or frustrated. Sometimes the towel probably should be thrown in, but other times it shouldn't. If you're guaranteed to close within a week or so you really need to weigh your options.
Does it make financial sense to start the process all over again? In most cases, it probably doesn't. However, if the delay could turn into several weeks or months and there is no guarantee then not granting an extension may be the best decision.
Please consider spreading the word and sharing; Contract Extension: Should a Buyer or Seller Agree to One?
Many obstacles can happen during a real estate transaction, these obstacles might cause a delay, which will require a contract extension. However, should one be granted? #realestate
Additional Real Estate Advice from Top Professionals
About the Author
The real estate article above, "Contract Extension: Should a Buyer or Seller Agree to One?" was written by Michelle Gibson of Wellington Florida Real Estate. Specializing in residential real estate since 2001 in Wellington and the surrounding area. Not only does Michelle assist buyers and sellers, she assists landlords and tenants too. She would love to share her expertise and guide you through the entire real estate process.
We service the following areas; Wellington, Lake Worth, Royal Palm Beach, Boynton Beach, West Palm Beach, Loxahatchee, Greenacres, and more. If you are considering selling your home, we welcome the opportunity to work with you and list your home with a top Realtor in Wellington Florida
Contract Extension: Should a Buyer or Seller Agree to One?