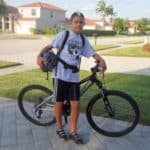 Come explore Wellington Florida with me!
My name is Chase Gibson, I am a middle school student who is growing up in Wellington, and here is my point of view on places I visit in Wellington Florida.
Come "Walk Wellington" with me now……
Striker Soccer Supply in West Palm Beach Florida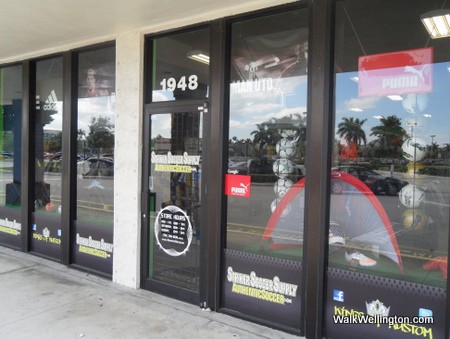 Striker Soccer Supply, also known as Strikers, is not located in Wellington Florida, but any kid or adult that loves to play should check out this magnificent place. Striker Soccer Supply carries a wide selection of things you need to play soccer. They carry shoes, shin guards, jerseys, keeper gear, socks, medical equipment, backpacks, posters, and much more. Striker has many different types of shoes such as cleats, turf, and indoors. They can even customize your cleats.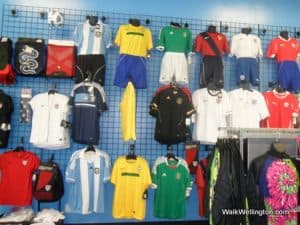 They have most jerseys; keeper jerseys, practice jerseys, and your favorite team's jerseys.  If there is not a jersey they have or they don't have it in your size they can place a special order for you.  When you are at Striker Soccer Supply they can even put your number on your jersey for you. Striker Soccer Supply has a lot of keeper equipment too; gloves, padded shorts and pants, padded jerseys, and glove equipment. The gloves are really nice and they have two racks of padded jerseys and pants.
On another rack, there are posters and medical equipment. The medical equipment includes braces, wraps, and ice pouches.  They have many different bracelets, necklaces, hats, and iron-on patches. The bracelets are cool because they could have your favorite team on them. You can buy a hat or beanie and have an emblem put on it.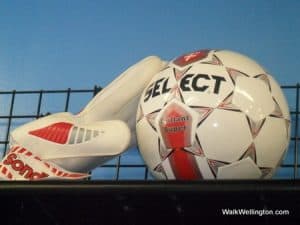 Striker Soccer Supply also sells referee equipment like whistles, notebooks and uniforms in many colors. If you play soccer at a certain club like Wellington Wave or Royal Palm Beach Strikers you get a 10% discount. When you check out you will get "star club points" and with these points, you can save up and get discounts.
So if you are a soccer fan or a soccer player go to Striker Soccer Supply.
Striker Soccer Supply in West Palm Beach recently move locations and is now located at 1948 North Military Trail.  They are still in the same plaza just on the northwest side now.
Striker Soccer Supply
North Military Trail
West Palm Beach, Florida 33409
(Palm Beach County Florida)
561.296.4625  
*The opinions and views expressed in the "Walk Wellington" column by Chase Gibson do not reflect the opinions of the Hansen Real Estate Group Inc. or Michelle Gibson, who are not responsible for the accuracy of any of the information supplied.