Why are Buyers Losing in Multiple Offer Situations?
In an extreme sellers market, like we are currently experiencing, buyers need to bring their "A-game" when submitting an offer. If they don't chances are they're going to lose out in a multiple offer situation. When this happens many buyers are left scratching their heads wondering why they lost out. Well, as a listing agent who has been contending with multiple offers on every listing I can tell you exactly why buyers are losing in multiple offer situations. Below are the 12 most common reasons a seller rejects an offer.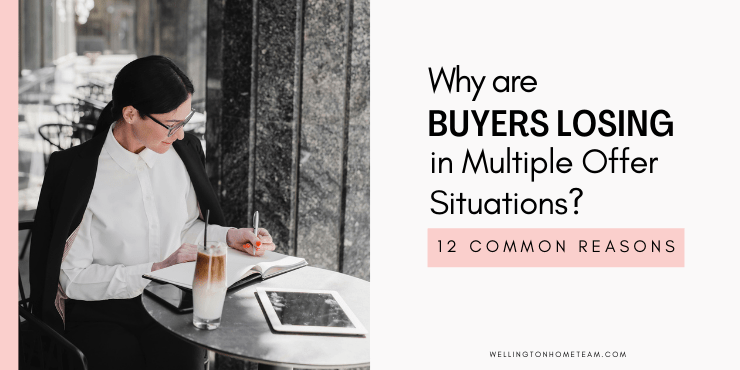 12 Reasons Buyers Lose in Multiple Offer Situations
Low Purchase Price
In so many real estate markets right now a full-price offer is oftentimes considered a low offer or a starting point. So it's no surprise buyers submitting full-price offers or even slightly above are losing out to buyers offering much more.

Low Escrow Deposit
In addition to a strong offer price sellers are also looking for a big escrow deposit. A buyer putting little to no money in escrow will almost always lose in a multiple offer situation.
Even if the buyer is obtaining an FHA or VA loan that requires little to no money down they will still have closing costs.  It's highly recommended they put that amount of money into escrow, which shows the seller they have the funds to close. It can also be beneficial to put more in escrow if they have the funds to do so. I have seen buyers put more than 20% of the purchase price into escrow and if escrow exceeds the money needed to close the buyer will receive the remaining funds back at closing.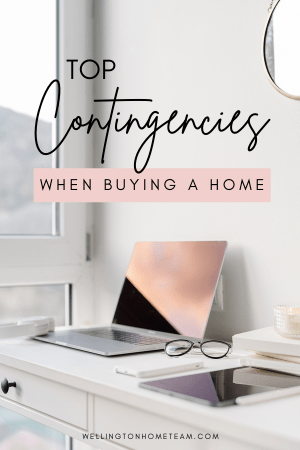 Contingencies
The more contingencies a buyer has the more likely their offer is going to be rejected especially when so many markets are flooded with cash buyers. Two of the most common contingencies these days are an inspection contingency and mortgage contingency.
However, there are a lot of buyers waiving their mortgage contingency in an effort to compete with cash buyers. Some are even waiving the home inspection, which is never recommended, but some buyers are doing it.
So buyers adding additional contingencies like attorney review contingency or home sale contingency are oftentimes the first offers ruled out in a multiple offer situation regardless of the other terms they're offering.
Buyers losing in multiple offer situations is bound to happen in an extreme sellers market, but why do buyers continue to lose? Here are 12 possibilities. #realestate #homebuying
Lengthy Contingency Periods
Until contingencies are cleared a buyer can potentially get out of the contract. Therefore, sellers are looking for the shortest contingency periods or no contingencies at all.
While a 5-7 day inspection period and a 21-30 day mortgage contingency period may have been considered short that is no longer the case. Buyers are lining up their home inspector ahead of time and offering a 2-3 day inspection period along with a 7-14 day mortgage contingency period.
When a seller is deciding between offers it can easily come down to contingency periods, I've seen buyers lose over one day. So it's important for buyers to put the shortest contingency periods possible.

Unrealistic Closing Date
An unrealistic closing date ultimately depends on the seller and when they'd like to move. If they want to move quickly a 90-day closing will be unrealistic. If they need at least 60 days to move a 21-day closing will be unrealistic. This is one term a buyer should try to find out prior to writing an offer, making it one less reason for the seller to reject their offer.

No Appraisal Gap
Every seller wants to sell their home for top dollar, which is why some financed buyers offer an absurd amount of money over the list price in an attempt to have their offer accepted. The reality is a financed buyer has nothing to lose because if the home doesn't appraise and they are denied financing they can cancel the contract and most likely get their entire escrow deposit back. In fact, some buyers count on it and assume the seller will just lower the price.
This is one of the many reasons why the offer price doesn't always matter in a multiple offer situation if there are contingencies.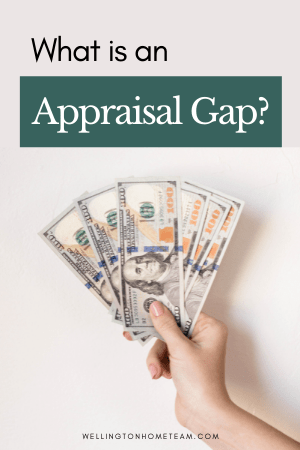 Queue appraisal gap! If you're not familiar with an appraisal gap, it's a clause buyers can add to their offer stating if the home doesn't appraise for the contracted price the buyer will pay "X" amount of money above the appraised value not to exceed the purchase price. This right here shows the seller who stands behind their offer and who might try to wiggle out of the contract or renegotiate if the home doesn't appraise.
Now, many financed buyers would like to stand by their offer but are limited on funds, unfortunately, it doesn't change the fact if the buyer can't get financing the seller would have to start the process all over again. So a seller is going to move forward with the buyer they feel will get to the closing table and fund.
Buyers losing in multiple offer situations is bound to happen in an extreme sellers market, but why do buyers continue to lose? Here are 12 possibilities. #realestate #homebuying
Real Estate Agent
Unfortunately, real estate agents can be one of the many reasons why a buyer loses in a multiple offer situation, and here's why.
The agent never educated the buyer about the market conditions and what it takes to compete.
The agent never reached out to the listing agent prior to submitting an off to gain insight on what's important to the seller.
The offer is incomplete, missing addendums, or not filled out correctly.
The offer was never received.
The buyer's agent is unresponsive.
Didn't revise and resubmit the offer during verbal negotiations.
Being gracious when losing and trying to find out why their client lost.
There are several things real estate agents should be doing in a multiple offer situation, and doing so will increase their client's odds of winning.
Educating buyers about the current market conditions can easily deflate a buyer before the process even starts. However, if they don't understand the market conditions and aren't prepared to compete they will never win.
Getting through to a listing agent prior to submitting an offer can be impossible in this market but the buyer's agent needs to at least try and see if they can get any insider information that will make their client's offer stronger.
They need to triple-check their offer and/or have their broker review it before submitting it. They also need to make sure everything is in one e-mail and one attachment so nothing gets lost in the mix. Once submitted they need to follow up with the listing agent until they receive confirmation their client's offer was received. Following up to see if there are any changes the buyer can make to have their offer accepted doesn't hurt either.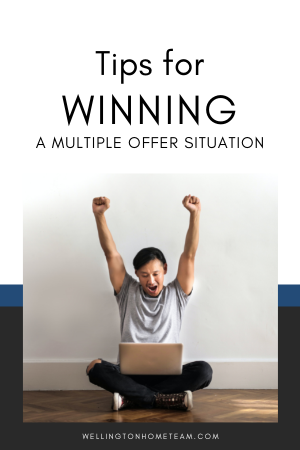 Moving forward a buyer's agent needs to treat the listing agent as if it was their pregnant spouse, sister, child, or best friend and they were responsible for getting them to the hospital when they go into labor. When they call or e-mail the buyer's agent needs to answer or respond asap because time is of the essence in a multiple offer situation.
If the listing agent starts verbal negotiations that's a sign their client's offer is one step closer to being accepted, which is why a revised offer with the new terms discussed should be signed and resubmitted immediately. Because when the seller has it narrowed down to two offers, one is revised and one isn't, guess who the winner will most likely be? Technology makes revising an offer simple.
When a buyer's offer is rejected the best course of action for a buyer's agent is to acknowledge the rejection, be gracious, thank the seller for their consideration, and try to find out what they could have done differently to win. This is beneficial for so many reasons and here's an example of why.
On one my one of my listings a buyer lost in a multiple offer situation, their agent congratulated us and asked what their client could have done differently to win. Over the next few days the buyer's agent stayed in contact with me letting me know their client was still interested and please let them know if anything changes.
Well, a week in things weren't going well, I gave the buyer's agent a heads up the home might be coming back onto the market. The buyer's agent resubmits an offer with a few minor changes previously discussed and sure enough, the first deal fell apart. The seller never put the house back on the market, they signed the cancelation with the current buyer and immediately sign the second offer.
The moral of the story, things happen and outstanding agents who are gracious and keep fighting for their clients will ultimately win.

Lender
If a buyer is obtaining a mortgage the lender can play a BIG role in whether their client's offer is accepted or rejected. After all, they are the ones involved in funding the purchase. If the lender is unresponsive or isn't knowledgeable about the buyer's file their offer could be ruled out. The same holds true if the lender isn't local. Some sellers feel more comfortable going with a buyer who is using a local lender.
Lenders who are top of their game, proactively call the listing agent to introduce themselves and the buyer's qualifications can put the buyer's offer on the shortlist. Selling real estate is a team effort and the lender absolutely matters.
Haven't Seen the Property
There are a million reasons why a buyer may submit an offer on a property sight unseen. Maybe they're not local and can't jump on a plane every time a new listing hits the market. Maybe they're a nurse stuck at the hospital working or maybe they are sick in the hospital. Maybe they're just tired of looking at homes, submitting offers, and losing, so they decide they don't want to look at another home until their offer is accepted.
Whatever the reason is for a buyer not seeing a home in person could be the reason a seller rejects their offer. Sellers know there is a  chance once a buyer views the property for the first time they may cancel the contract. Also, buyers/ investors who've never seen the home and don't plan to may easily cancel when issues arise because they don't need to buy and/or have no emotional attachment.
So if it comes down to a buyer who has seen the home and loves it vs someone who hasn't the seller will most likely move forward with the buyer who has viewed their home.

No Proof of Funds or Pre-Approval Letter
Submitting proof of funds or a mortgage pre-approval letter with an offer is customary. In fact, a majority of real estate agents won't work with a buyer unless they receive this information upfront. Yet there are still buyers submitting offers without this pertinent information. If a buyer can't prove they have the ability to purchase a home it is unlikely a seller will even consider their offer.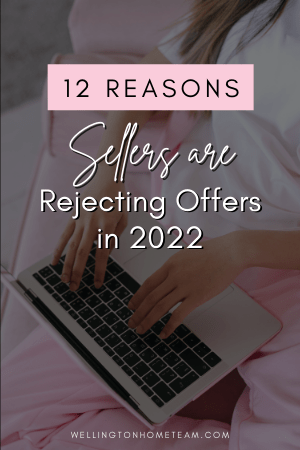 Negative Remarks
Sometimes negative remarks about a property from the buyer or buyer's agent don't need to be said to the listing agent or seller especially if it's an attempt to justify the terms of an offer.
If two buyers submit the exact same offer and buyer one raves about how much they love the home while buyer two says the house needs a lot of work, they aren't fond of the yard, and the house really smells. Most sellers are going to ask why buyer two even submitted an offer, it doesn't sound like the home for them and accept offer number one. Sometimes flattery will get you everywhere in this market.

Adding Special Clauses
Adding a standard addendum to an offer is one thing. Creating additional clauses giving the buyer the power to cancel the contract is an entirely different story.
A quick example, adding an addendum stating if the buyer cannot rent the home immediately after closing they can cancel the contract. So if the community rules change while the buyer is under contract and the property can no longer be rented out the buyer can cancel the contract and get their escrow back.
Another example, adding an addendum stating if the inspector is unable to access the home during the inspection period it will automatically extend 5 days. So if the inspector is only available on Tuesday at 6:00am, which is unrealistic and it doesn't work for the seller the inspection period will automatically be extended. So a 5 day inspection period is suddenly 10 days.
These are additional contingencies, which once again sellers want little to no contingencies.
Final Thoughts
This market can be exhausting, frustrating, and heartbreaking, especially for buyers and agents who continue losing in multiple offer situations. The reality is some buyers will never be able to compete while others just need to change a few things. Buyers and their agents who keep plugging away and follow steps for "how to win in a multiple offer situation" will ultimately win. It's just going to take a lot of determination.
Please consider spreading the word and sharing; Why are Buyers Losing in Multiple Offer Situations?
Buyers losing in multiple offer situations is bound to happen in an extreme sellers market, but why do buyers continue to lose? Here are 12 possibilities. #realestate #homebuying
Popular Questions Regarding Multiple Offers
What happens when there are multiple offers on a house? There are many possible outcomes when multiple buyers have submitted an offer on a house. 1. The seller may accept an offer as written. 2. The seller may reject all offers. 3. The seller may counter an offer. 4. The seller may request "highest and best" offers from all buyers.
What is a multiple offer disclosure? It's a document that is used in a real estate transaction when there are multiple offers on a property. The purpose of a multiple offer disclosure is to inform all buyers of the situation and to give them an opportunity to revise or improve their offers. The disclosure typically includes information about the number of offers received and the deadline for submitting revised offers. In some jurisdictions, a multiple offer disclosure is required by law in order to ensure that all buyers are treated fairly and have an equal opportunity to purchase the property.
Do Realtors fake multiple offers? While it is impossible to say that no Realtor will ever engage in unethical behavior, it is generally not in the best interests of a Realtor to say the seller has multiple offers when they don't. Most Realtors are bound by a code of ethics that requires them to act in the best interests of their clients and to provide honest and transparent information. If a Realtor were to falsely claim that there are multiple offers on a property, it could damage their reputation and potentially lead to legal repercussions.
About the Author
Top Wellington Realtor, Michelle Gibson, wrote: "Why are Buyers Losing in Multiple Offer Situations?"
Michelle has been specializing in residential real estate since 2001 throughout Wellington Florida and the surrounding area. Whether you're looking to buy, sell, or rent she will guide you through the entire real estate transaction. If you're ready to put Michelle's knowledge and expertise to work for you call or e-mail her today.
Areas of service include Wellington, Lake Worth, Royal Palm Beach, Boynton Beach, West Palm Beach, Loxahatchee, Greenacres, and more.
Why are Buyers Losing in Multiple Offer Situations?