Important Home Selling Checklist for the Final Walk-Through
Selling a home can be very stressful, however, if you are organized from the start a lot of unnecessary stress and heartache can be eliminated. The easiest way to be organized and stay on track when selling a home is by creating checklists. You'll want to have a general home selling checklist, which outlines the process from start to finish.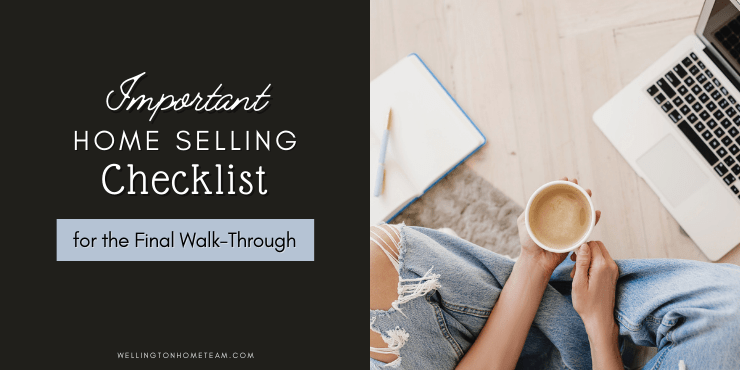 Then you'll want more specific checklists, such as a moving checklist, a home inspection checklist, or a change of address checklist. One of the last, and possibly important checklists is a home selling checklist for the final walk-through. If the final walk-through doesn't go well it can not only delay closing but possibly stop it from happening altogether.
Final Walk-Through Home Selling Checklist
As a seller there are a lot of things you need to accomplish prior to the final walk-through. From leaving keys for the buyer to making necessary repairs, these little things here and there will add up quickly. This is one of the many reasons why it's important to stay organized and proactive. Let's take a look at a final walk-through checklist for selling your home and the 9 things you should do.
Leave Keys and Remotes
All keys pertaining to the property should be given to the buyer. House keys, mailbox keys, clubhouse keys, pool keys, gate keys, keys to the garage and/or shed. While it's highly recommended the new owner change the locks, not all do. So if you've given keys out to family and friends you'll want to get those keys back as well.
It's just as important to leave garage and gate remotes as well. If you lost the garage remotes I highly recommend providing the buyer with at least one programmed garage remote.
Leave Important Documents
In addition to leaving keys and remotes behind, you'll also want to leave any documents pertaining to the property. Documents such as HOA or condo documents, home warranties, along with appliance manuals. While you may not find these things useful the new owner might.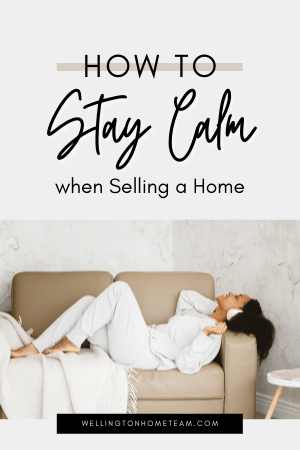 Empty House
Don't leave anything behind in the house other than keys, remotes, documents, and roof tiles. If you have extra flooring or paint ask the buyer if they want you to leave it. The same goes for cleaning supplies, tools, and funiture.
Never assume the buyer wants things. In my experience, most want an empty house. They don't want to remove your items from the house or garage in order to move their items in.
Clean Home
While many real estate contracts state the home needs to be "broom cleaned" in my professional opinion sellers should spend a few hundred dollars to have the property professionally cleaned.
After all, the buyer is giving you hundreds of thousands of dollars the least you could do is leave them with a clean property. The last thing they should have to worry about is deep cleaning the home while trying to move in.
Selling a home can be stressful, but if you are organized and have systems in place, such as a home selling checklist for the walk-through it will make things easier. #homeselling #realestate
Home Selling Checklist Continued
Remove Trash
Please don't be that seller who leaves mountains of garbage sitting on the curb for the final walk-through, unless it's being picked up that day or the next morning.
As the current owner you know what days garbage is picked up, specifically bulk garbage, so plan accordingly. Leaving the new owner with piles of garbage can create issues for them. What happens if their moving truck is unable to maneuver around the piles of trash? What happens if it's against HOA rules and they fine the new owner because trash pick-up isn't for 5-6 more days? Plus, your neighbors shouldn't have to look at mounds of your trash for days.
With that being said, leaving a few bags in the garbage can is usually acceptable as long as it's not smelly or rotten items.
Repairs
If you agreed to make repairs make sure those are done well before the final walk-through. A licensed contractor should be the one doing the work and provide you with receipts when the job is completed.
It may even be wise to ask the buyer to inspect the repairs prior to closing to ensure there are no issues at the final walk-through. This way if there are any issues they can be ironed out prior to closing and avoid any potential delays.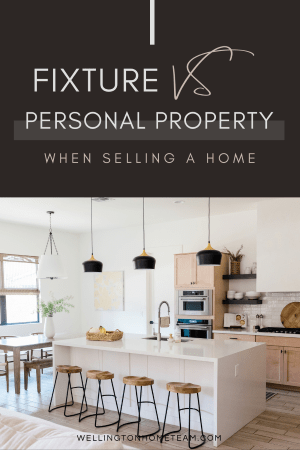 Fixtures
Make sure you understand what items are considered "fixtures" and need to stay with the home. Oftentimes, sellers want to take certain lighting or window treatments with them. However, a majority of real estate contracts require all lighting and window treatments to stay.
Other popular items that need to stay are TV wall mounts, ring/nest doorbells, nest thermostats, and security cameras in addition to all of the appliances. Unless a fixture is excluded from the sale it will need to stay with the property.
Also, don't switch items, like a refrigerator, after going under contract. The items in the house at the time of signing the contract are the items that need to be there at the final walk-through. Believe it or not, some sellers decide they want to take the brand new washer and dryer they just bought and replace it with a cheap Craigslist find thinking nobody will notice. Don't do it! If there are items you want to exclude remove them prior to listing the property so there is no confusion.
Vendor List
If you have a list of trusted vendors you use, such as a pool cleaning company or landscaping company please leave their contact information behind for the new owner. While they may have their own vendors it's often easier to continue service in the beginning especially since your vendors are familiar with the property.
A few popular vendors include a cleaning company, pest control company, handyman, appliance repair company, landscaping company, pool cleaning company, and alarm monitoring company.
Regular Maintenance
Just because you sold your home doesn't mean you can stop mowing the lawn or maintaining the pool. Make sure the pool is sparkling blue and the landscaping is well manicured for the final walk-through. If you stop maintaining the property, inside or out, prior to closing it could easily delay the closing or blow it up altogether.
Final Thoughts
Being organized doesn't come naturally to most of us. However, there are so many free printable home selling checklists and other resources online that will help you stay organized throughout the entire home selling process. From general checklists to more detailed checklists, like our home selling checklist for the final walk-through listed above, you are sure to stay on track. Not only stay on track but eliminate unnecessary stress and heartache.
Please consider spreading the word and sharing; Important Home Selling Checklist for the Final Walk-Through
Selling a home can be stressful, but if you are organized and have systems in place, such as a checklist for the walk-through it will make things easier. #homeselling #realestate
About the Author
Top Wellington Realtor, Michelle Gibson, wrote: "Important Home Selling Checklist for the Final Walk-Through"
Michelle has been specializing in residential real estate since 2001 throughout Wellington Florida and the surrounding area. Whether you're looking to buy, sell or rent she will guide you through the entire real estate transaction. If you're ready to put Michelle's knowledge and expertise to work for you call or e-mail her today.
Areas of service include Wellington, Lake Worth, Royal Palm Beach, Boynton Beach, West Palm Beach, Loxahatchee, Greenacres, and more.
Important Home Selling Checklist for the Final Walk-Through